So, this post features some of my favourite props and costumes from the first half of the studio tour. Some of them I can't even place in the films and will have great fun watching out for them the next time I have a Potter movie marathon! It's in the smaller items that you really get a sense of the amount of detail that's gone into the films, fascinating detail that wouldn't necessarily be seen on screen!
Here are the links to my other posts on the Studio Tour:
#3 Harry Potter Studio Tour - Props & Miscellaneous (This post!)
The props are spread out all over the place, in various different sections ... I've tried to keep them in the same sort of order as you find them on the tour, so here goes ...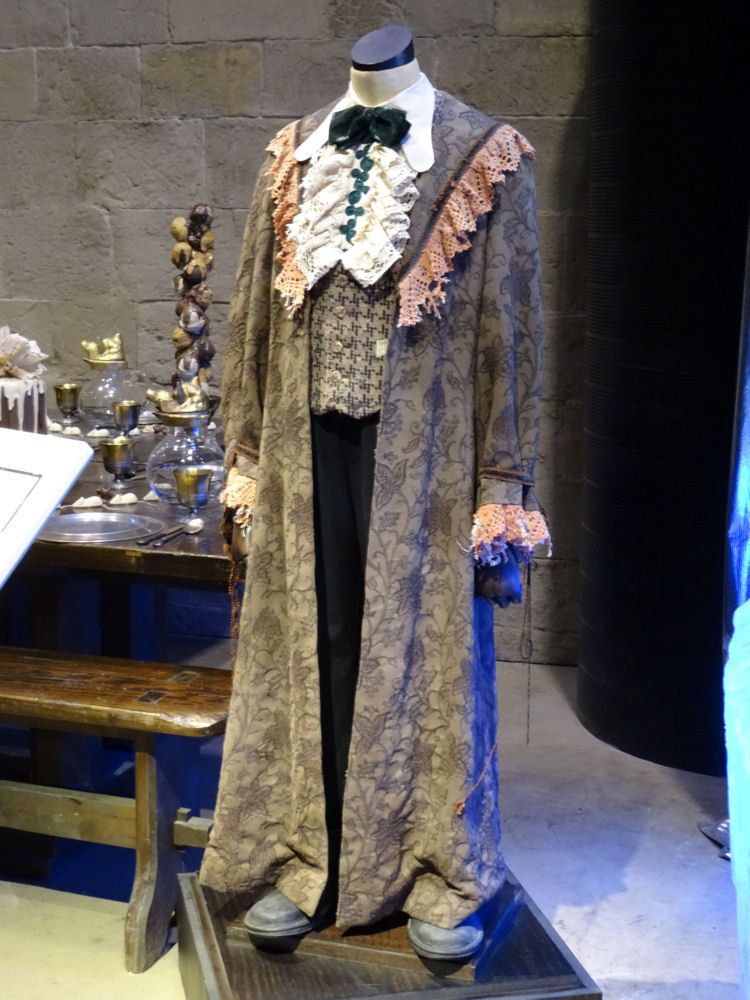 Ron's dress robes.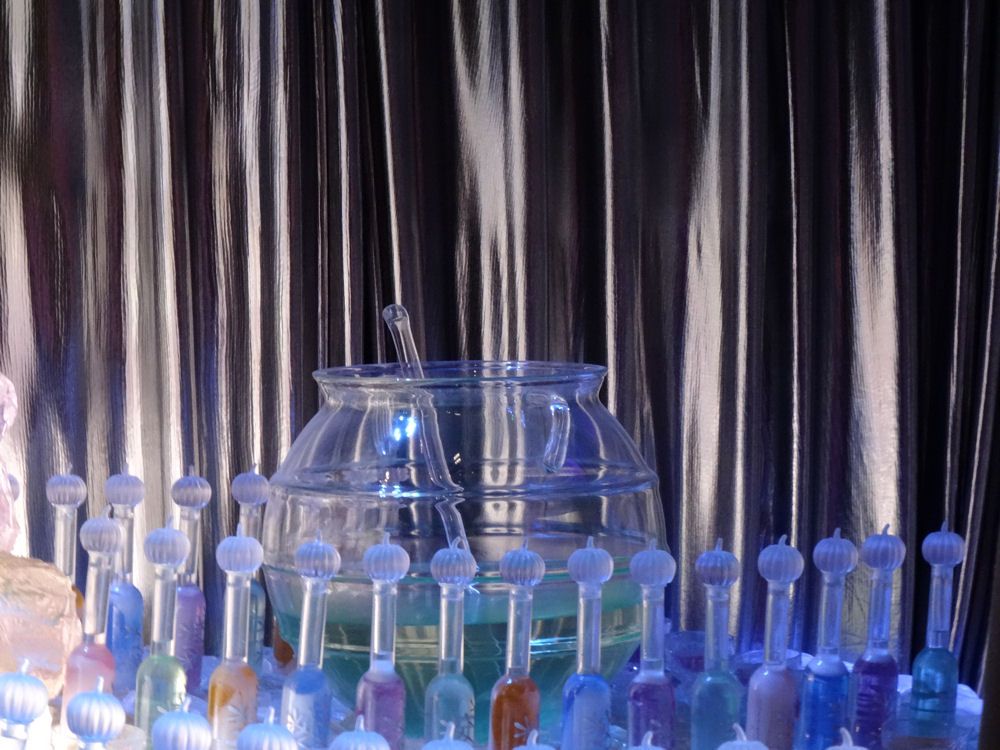 Yule Ball Punch!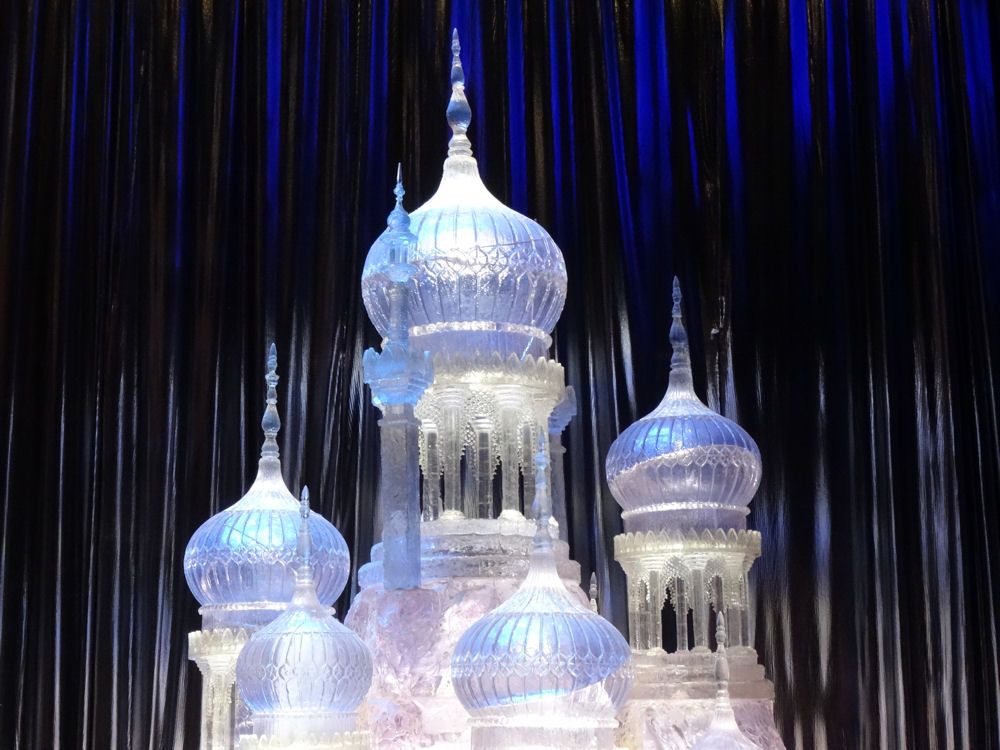 Yule Ball centrepiece.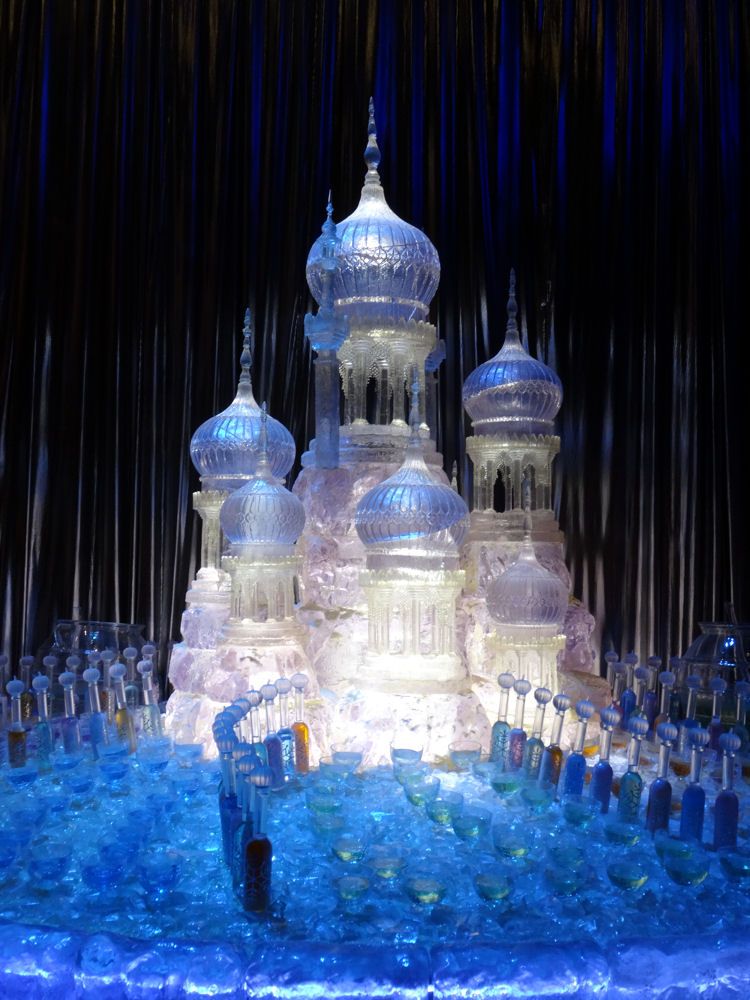 Yule Ball table.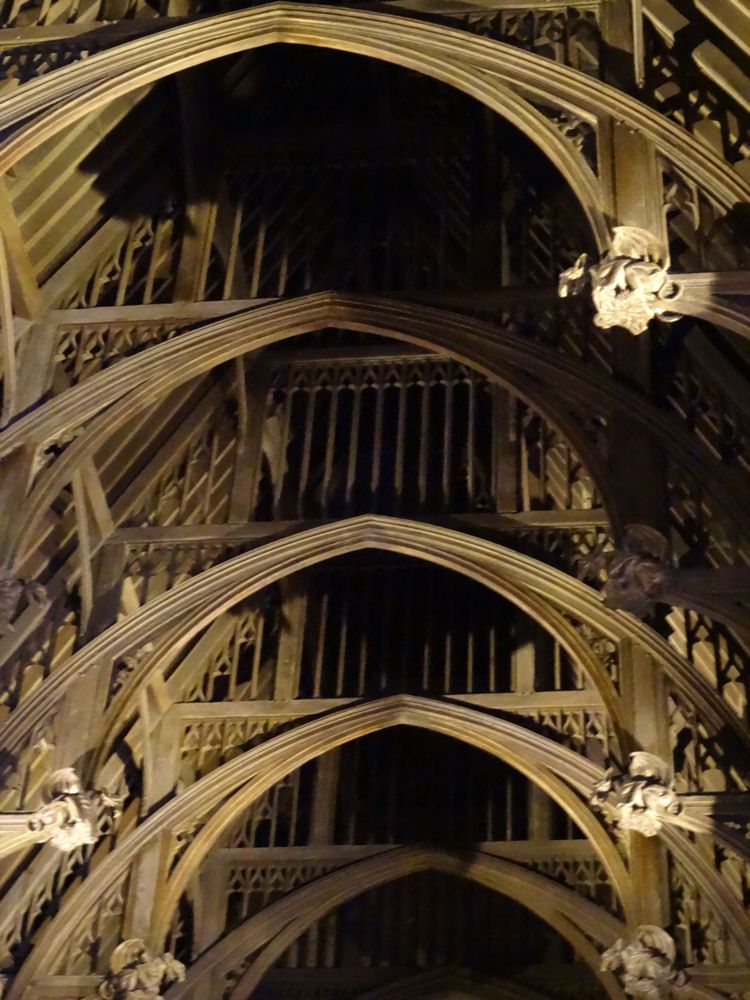 Ceiling (but what ceiling?...)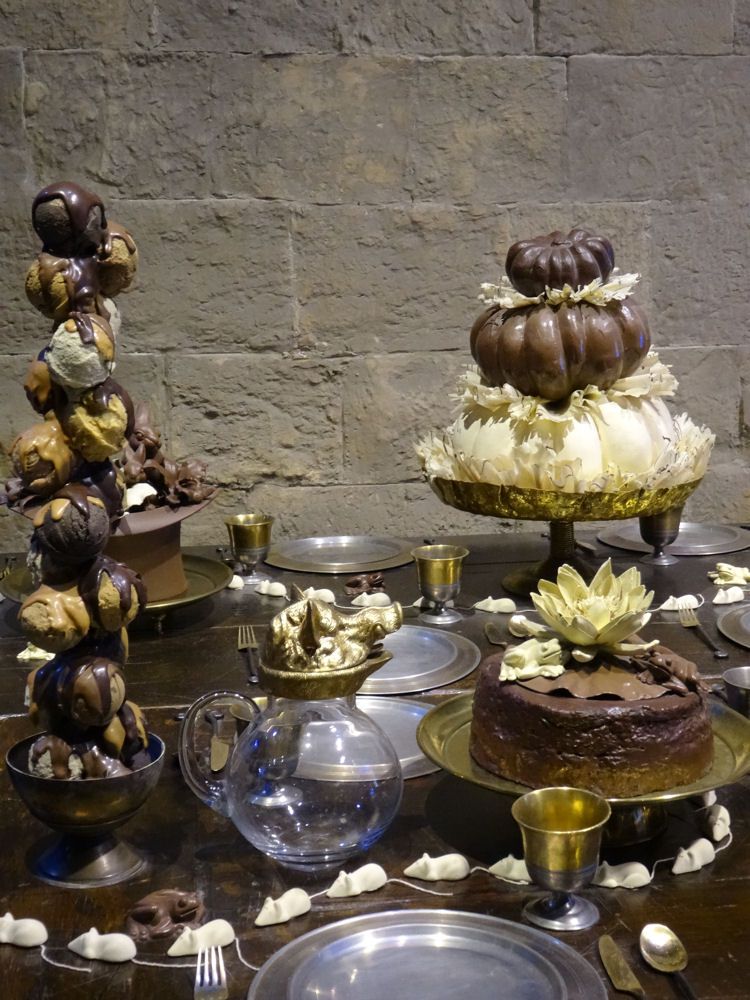 Chocolate feast!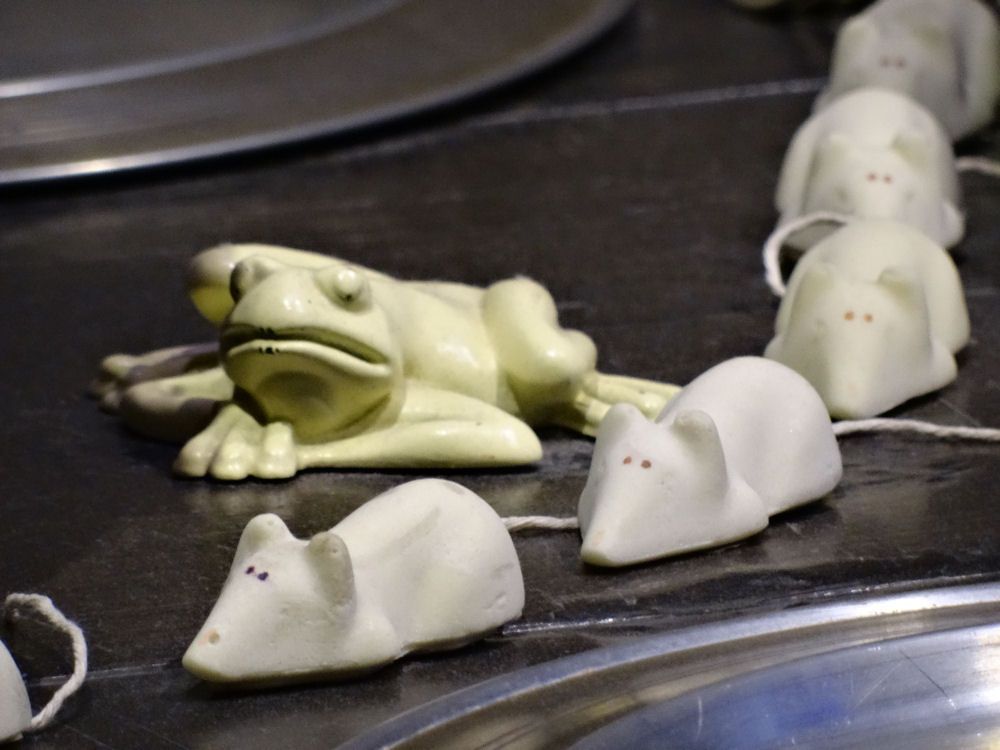 Chocolate Frog & mice.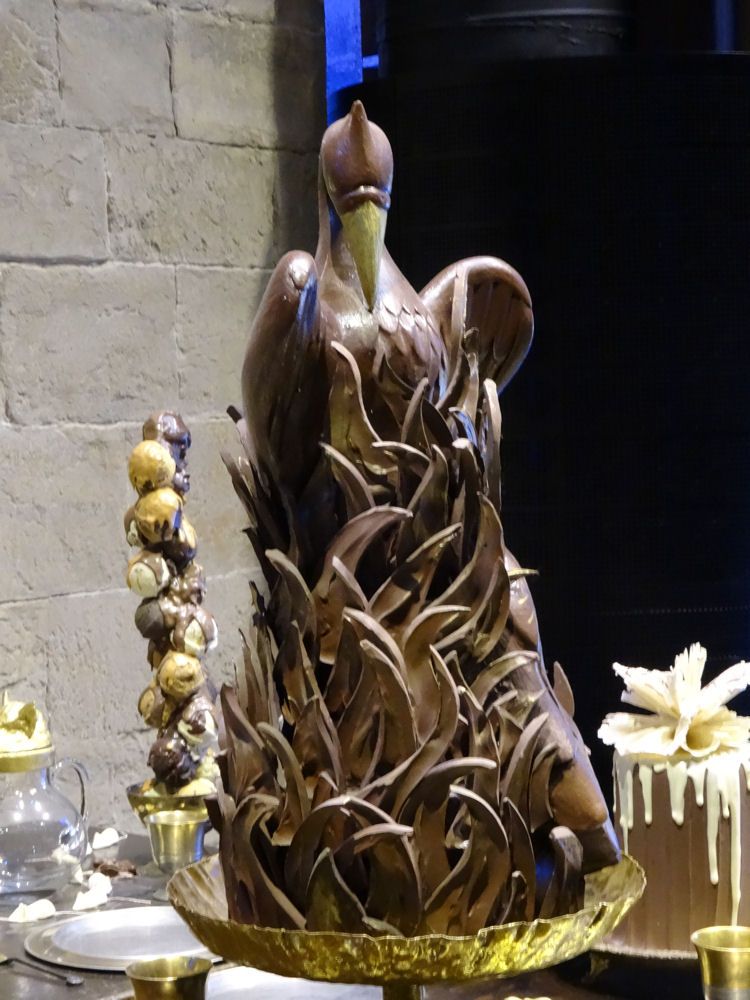 Chocolate feast.
Chocolate feast.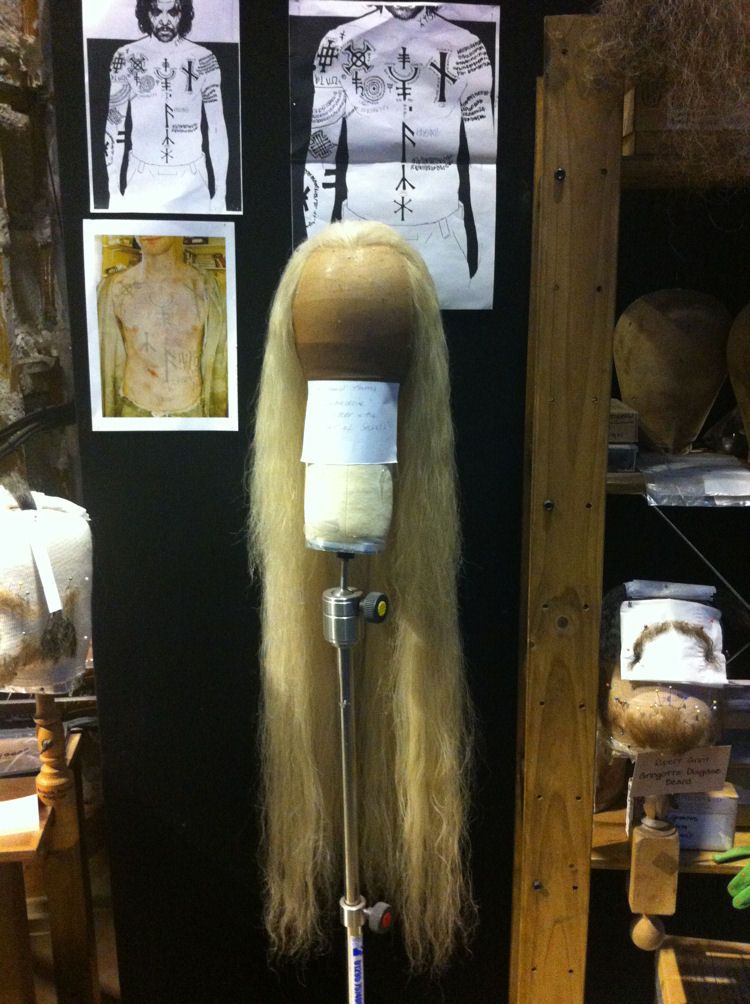 Lucius Malfoy's Wig.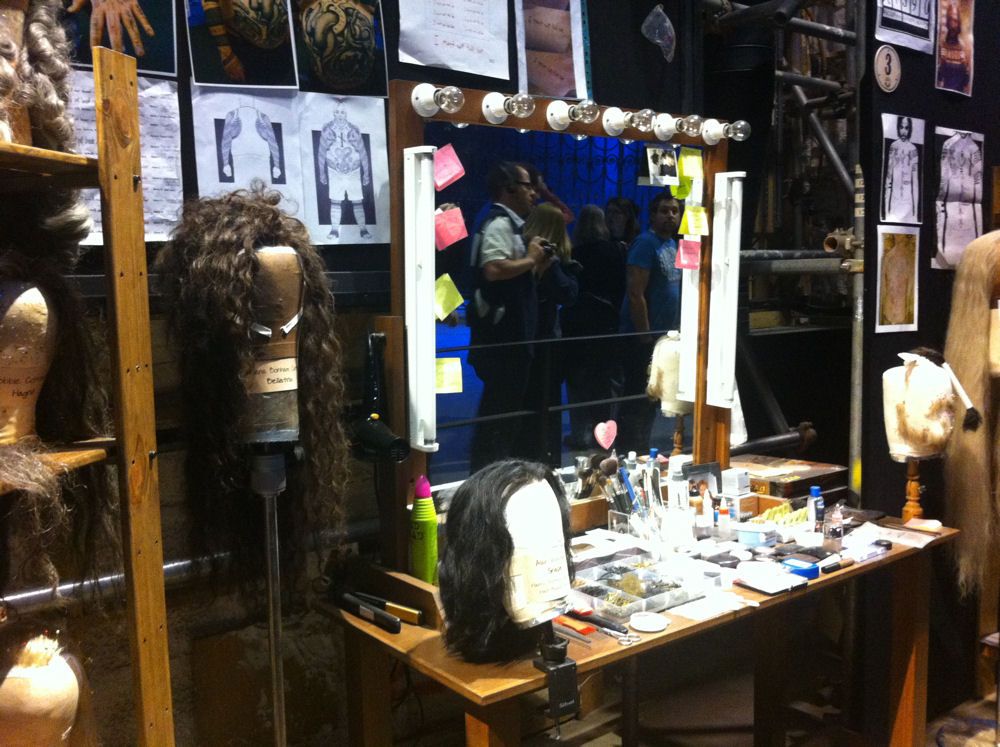 Makeup table & wigs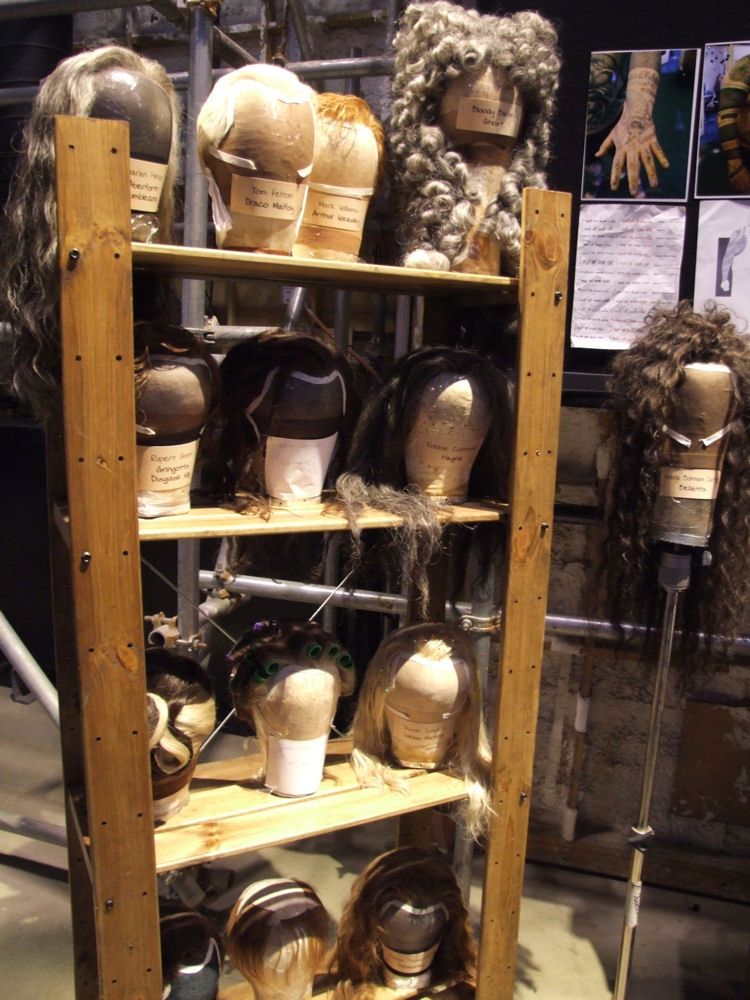 Wigs!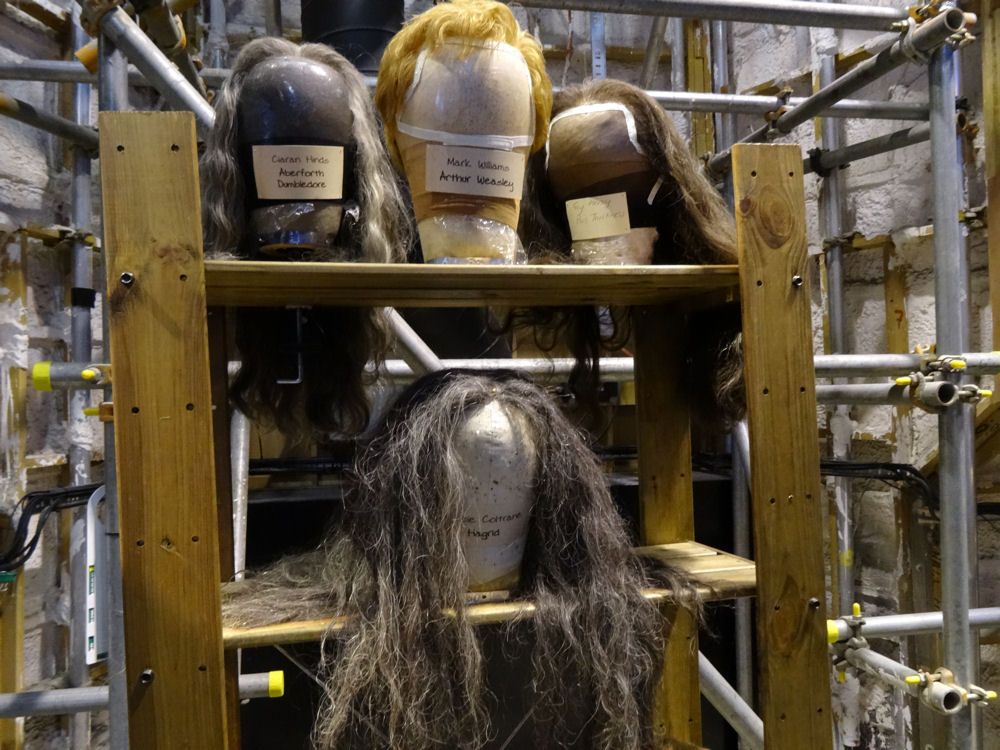 Hagrid's Wig.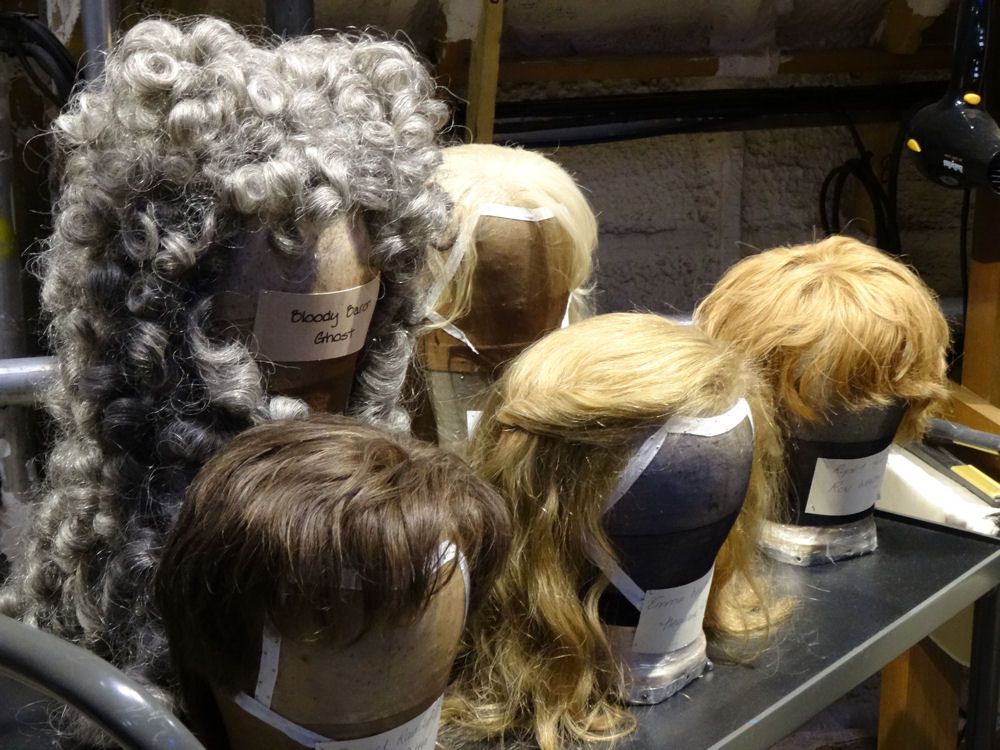 Bloody Baron's Wig.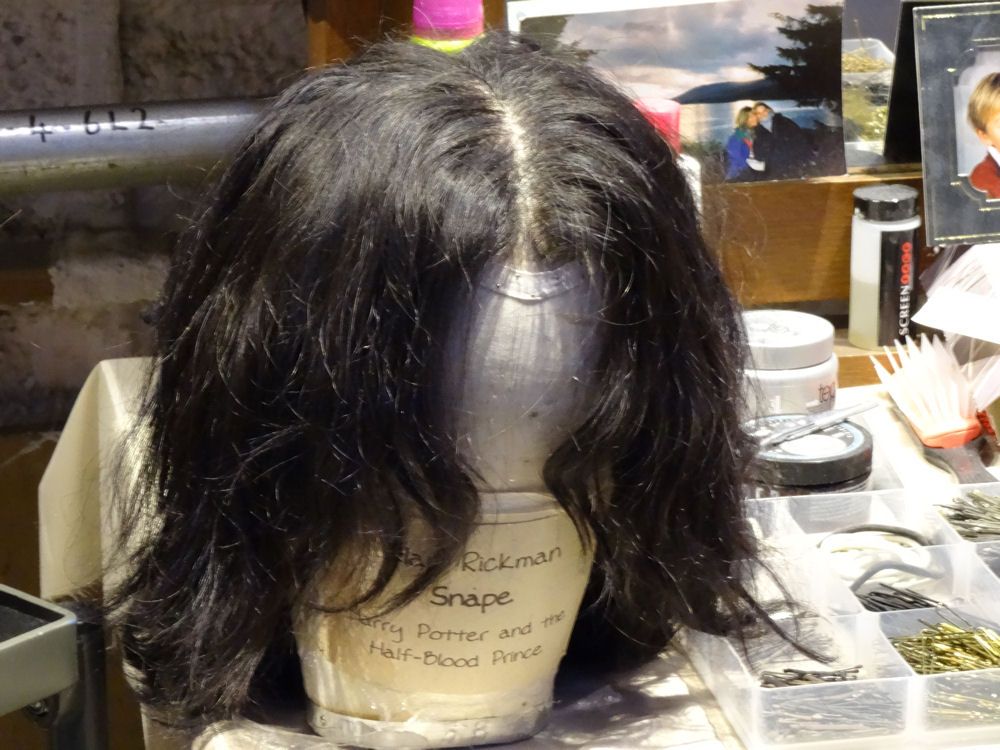 Snape's Wig.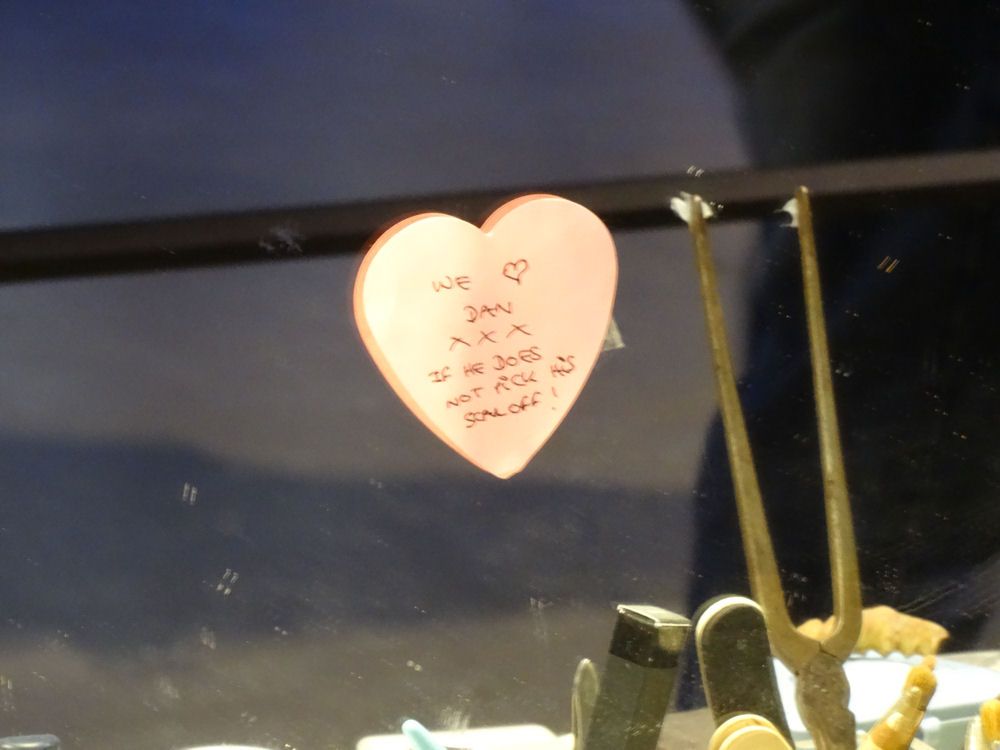 We love Dan if he does not pick his scar off!!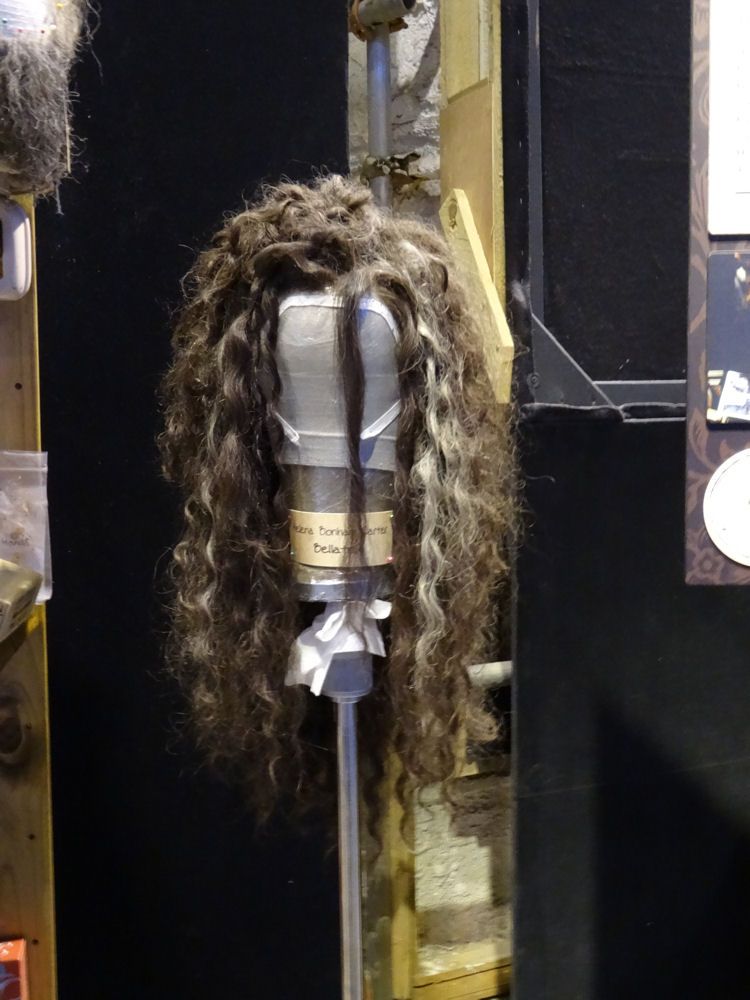 Bellatrix's Wig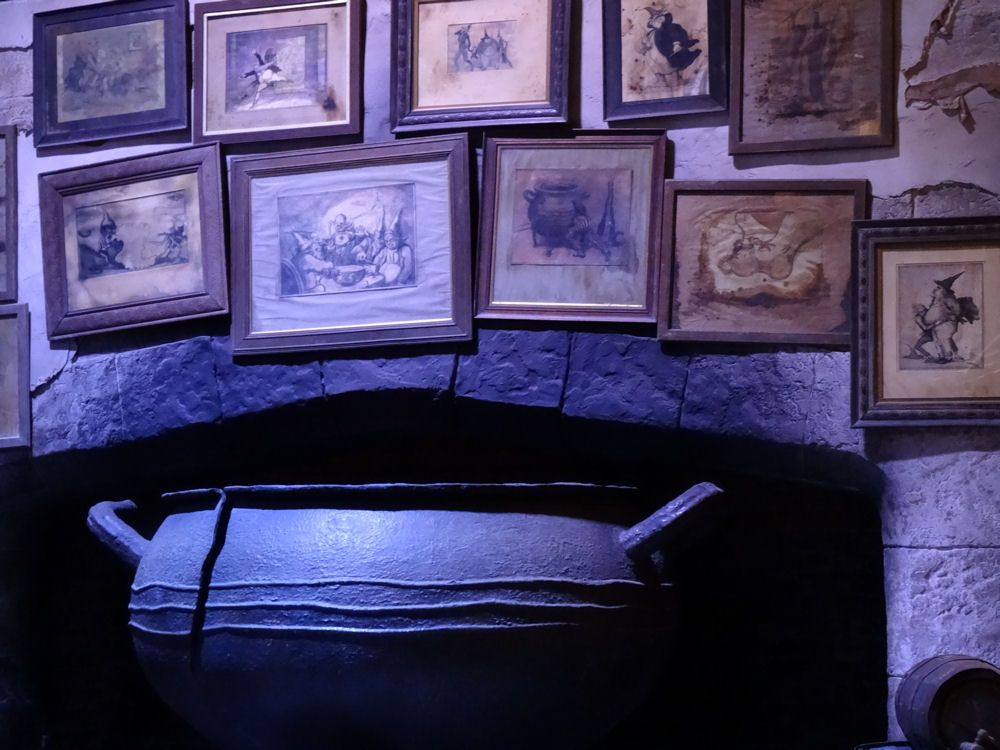 The Leaky cauldron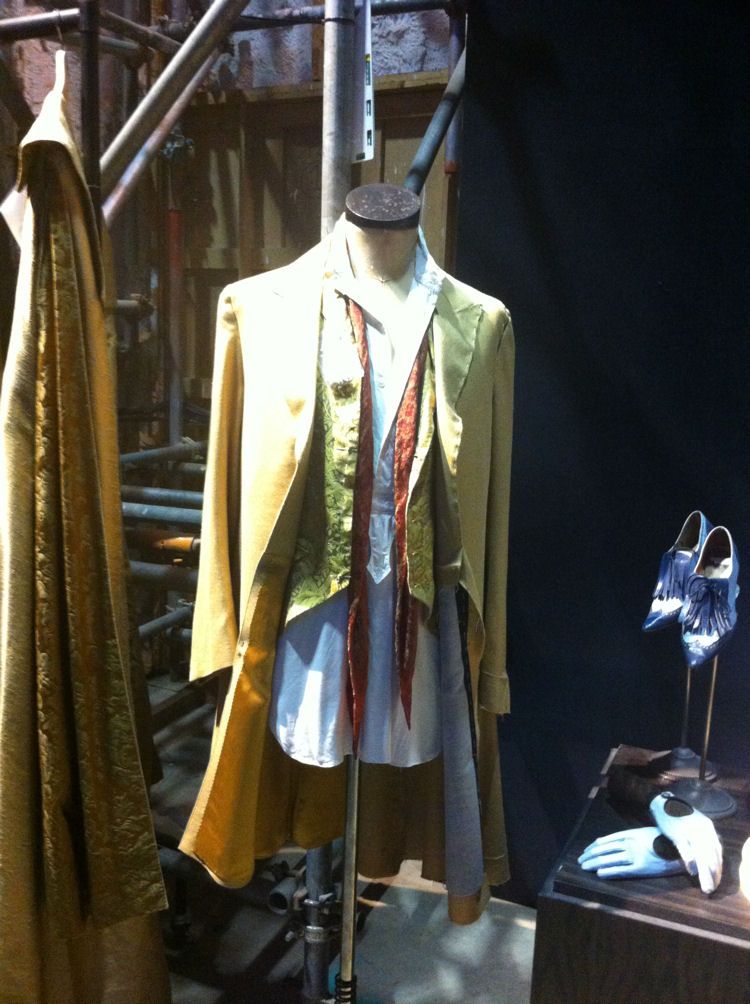 Professor Lockhart's robes.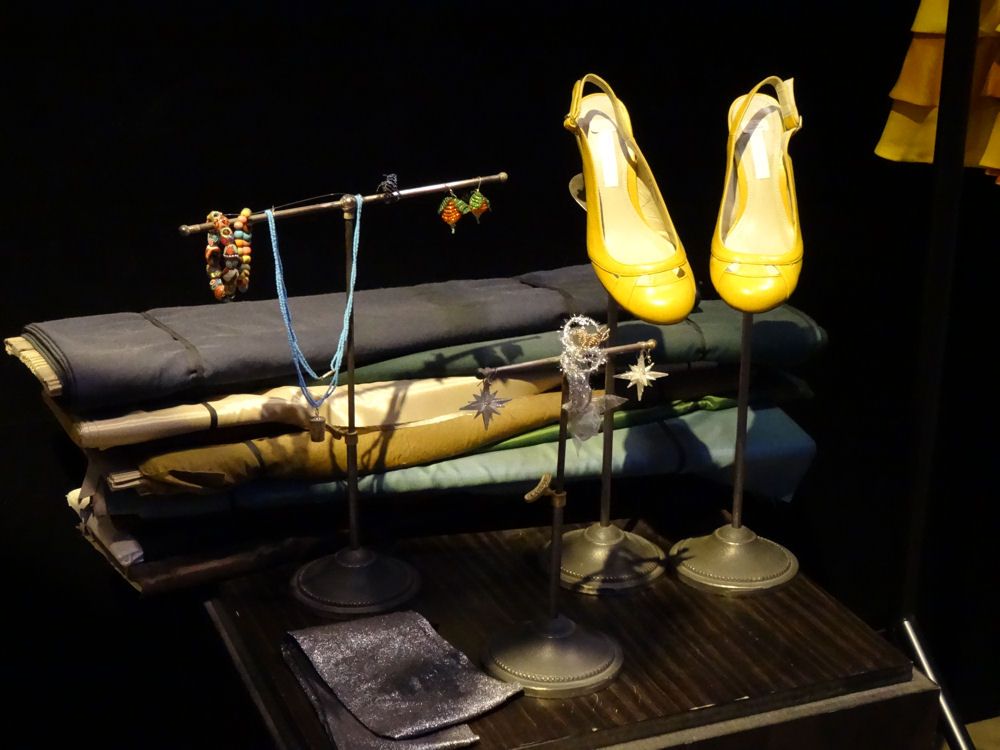 Luna Lovegood's jewellery & shoes.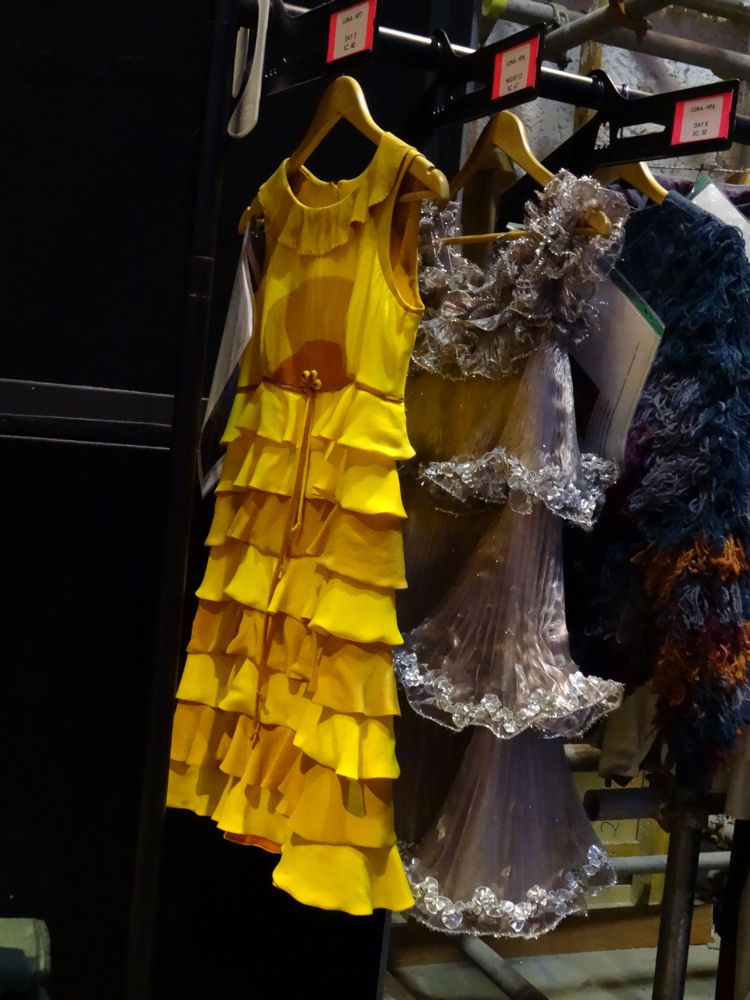 Luna Lovegood's dresses.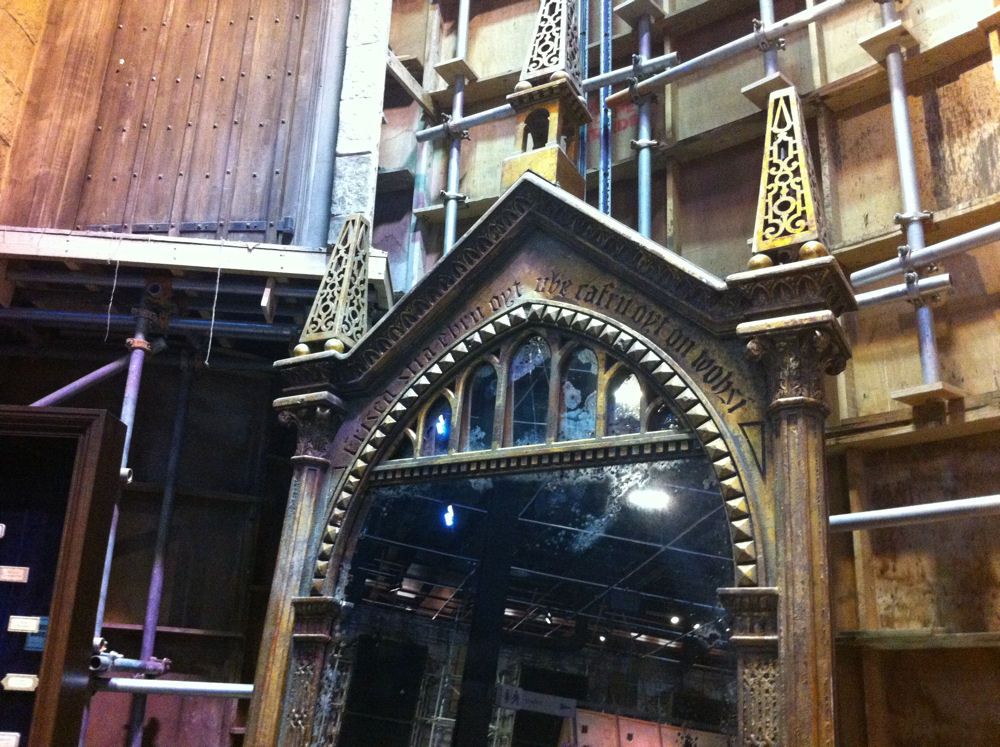 Mirror of Erised.
Portrait of the Fat Lady.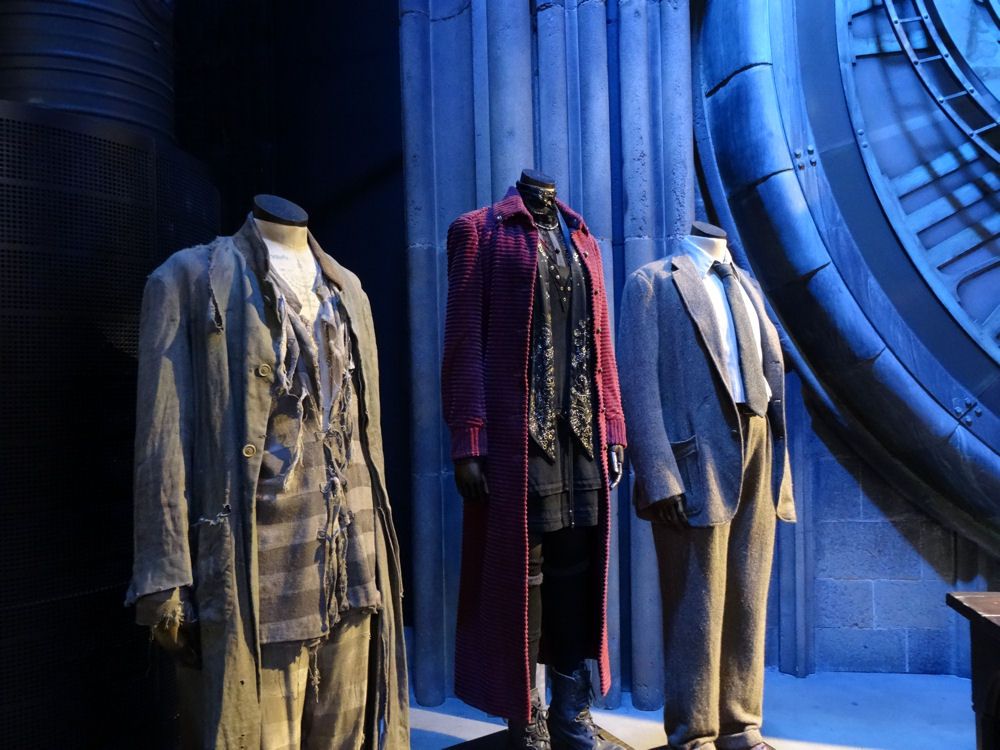 Sirius, Tonks & Lupin.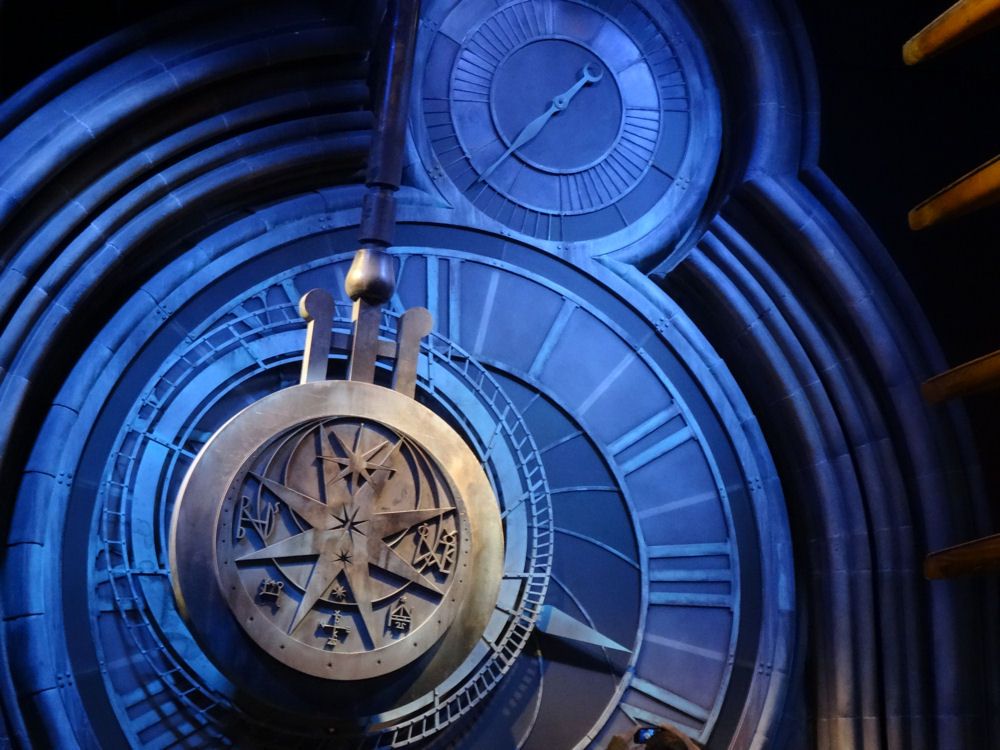 Hogwarts Clock Tower clock.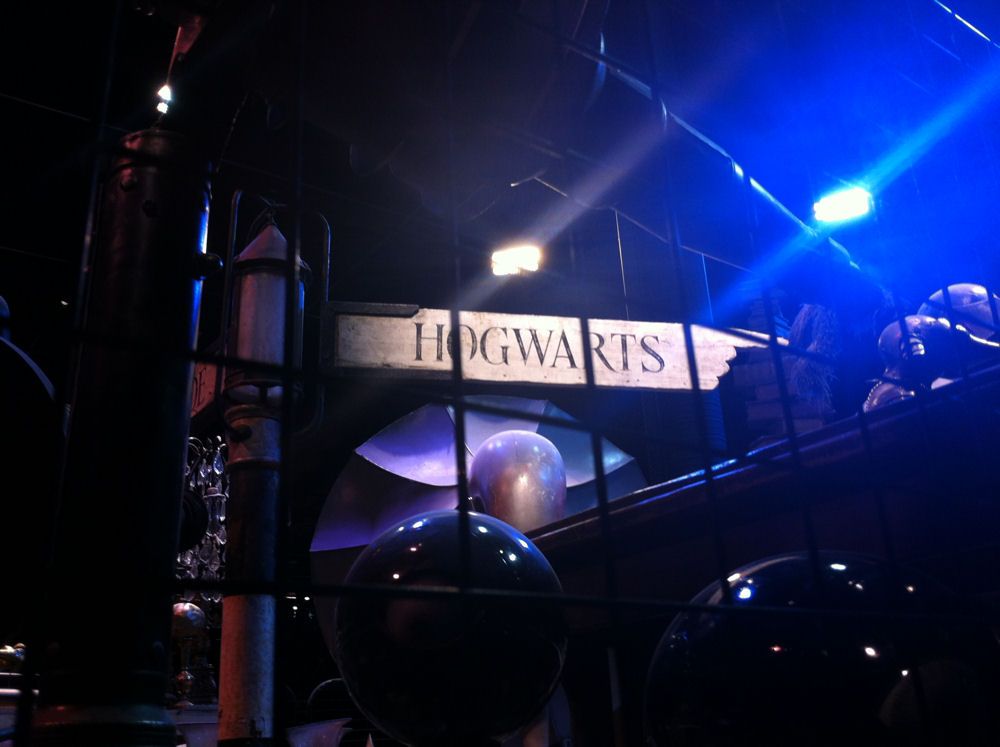 Hogwarts this way ...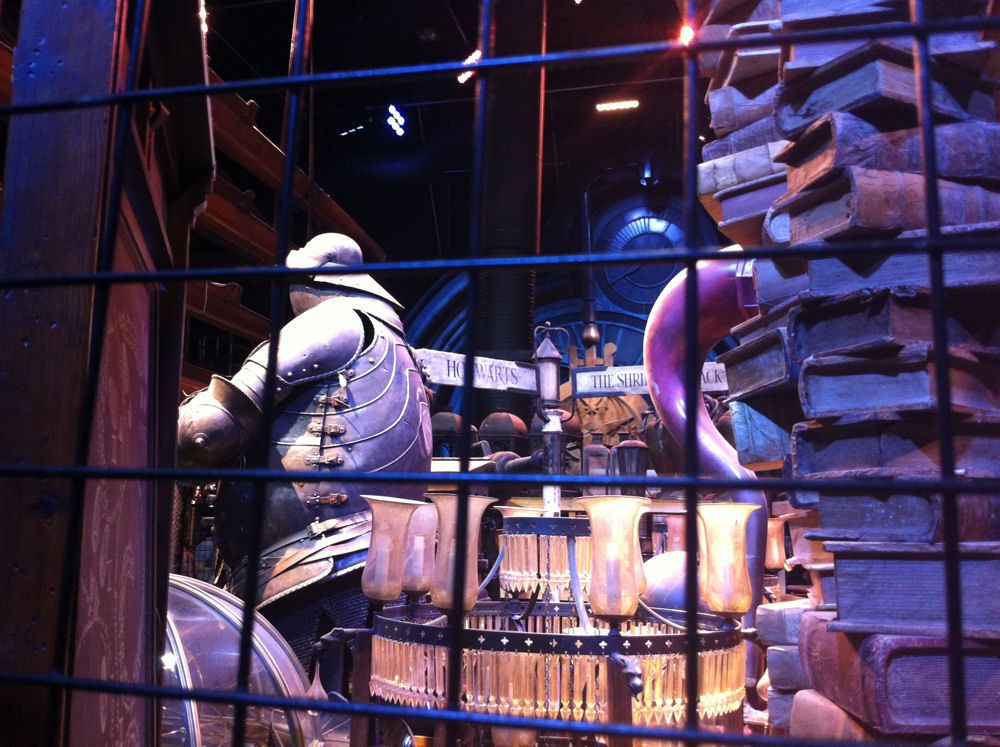 Prop cage ... chandelier, books, statues.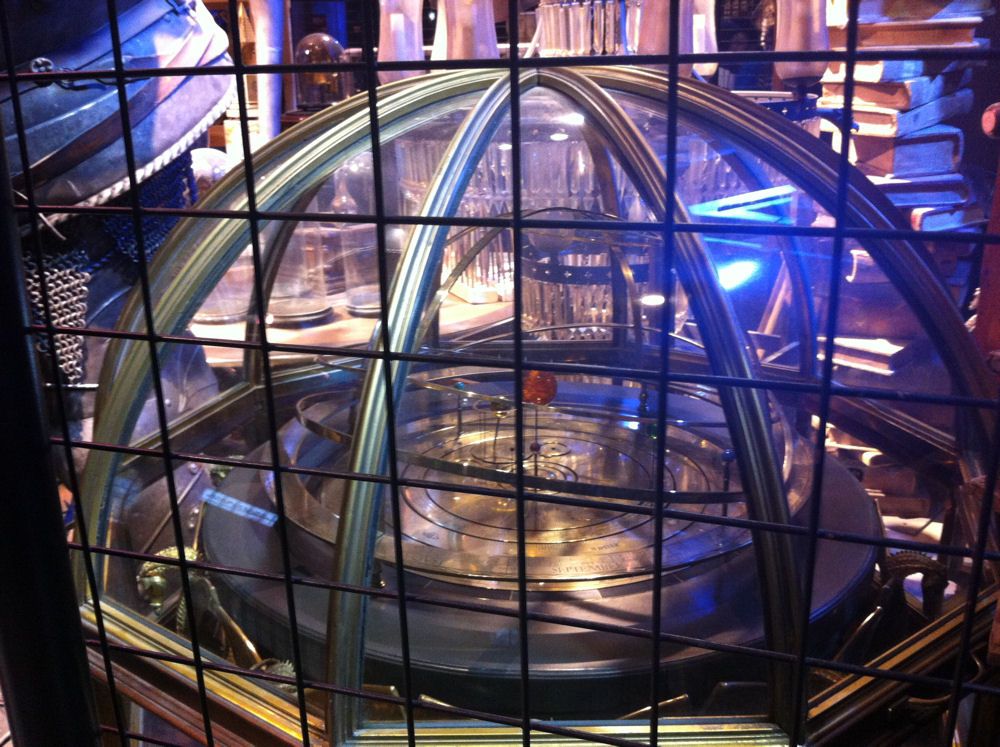 Something to do with astronomy?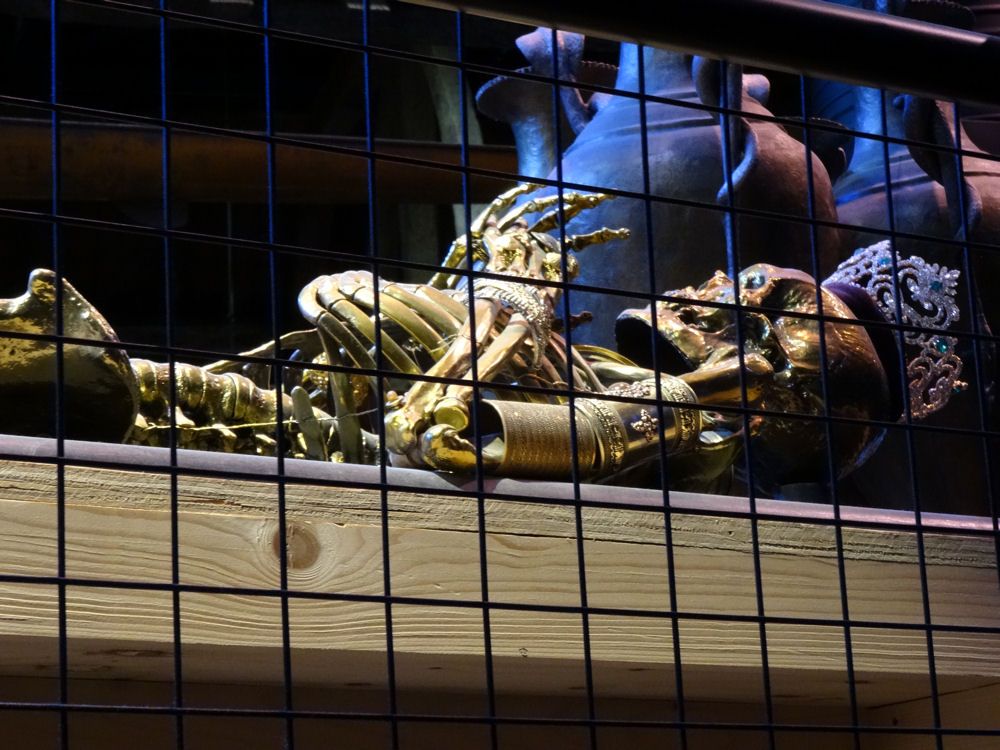 Golden Skeleton.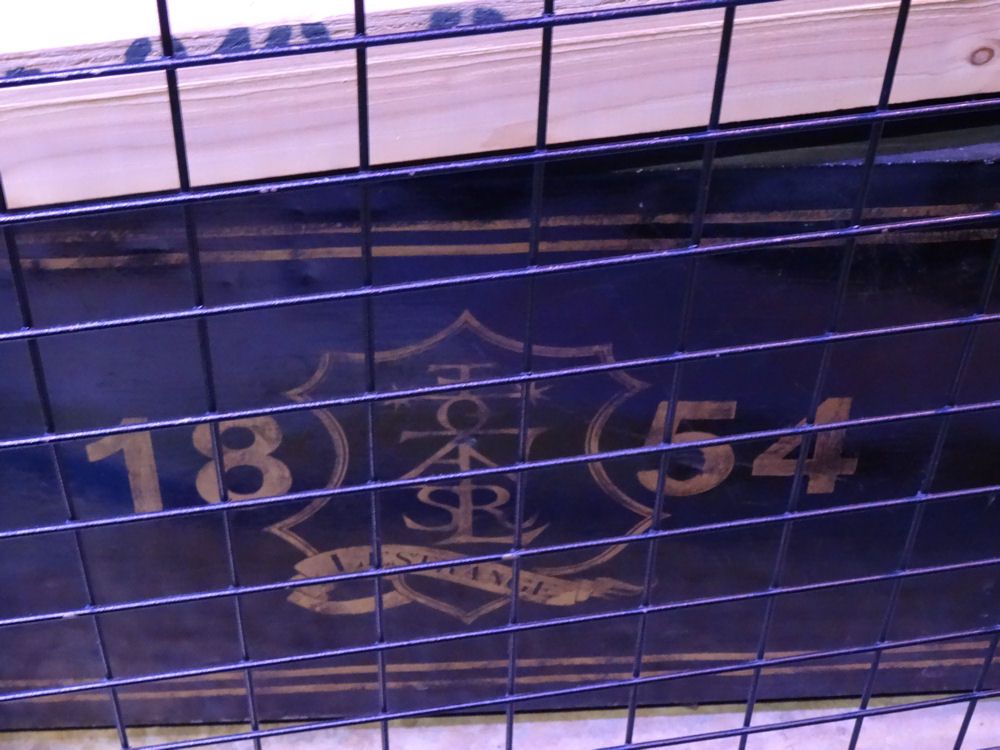 Lestrange Trunk!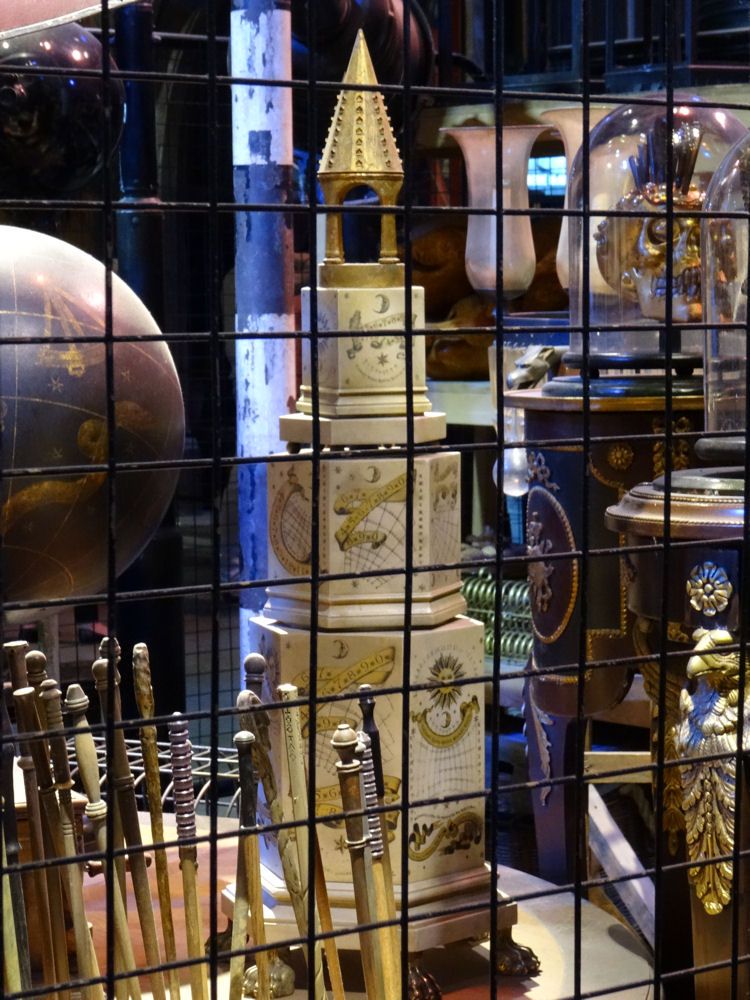 Wands & random props.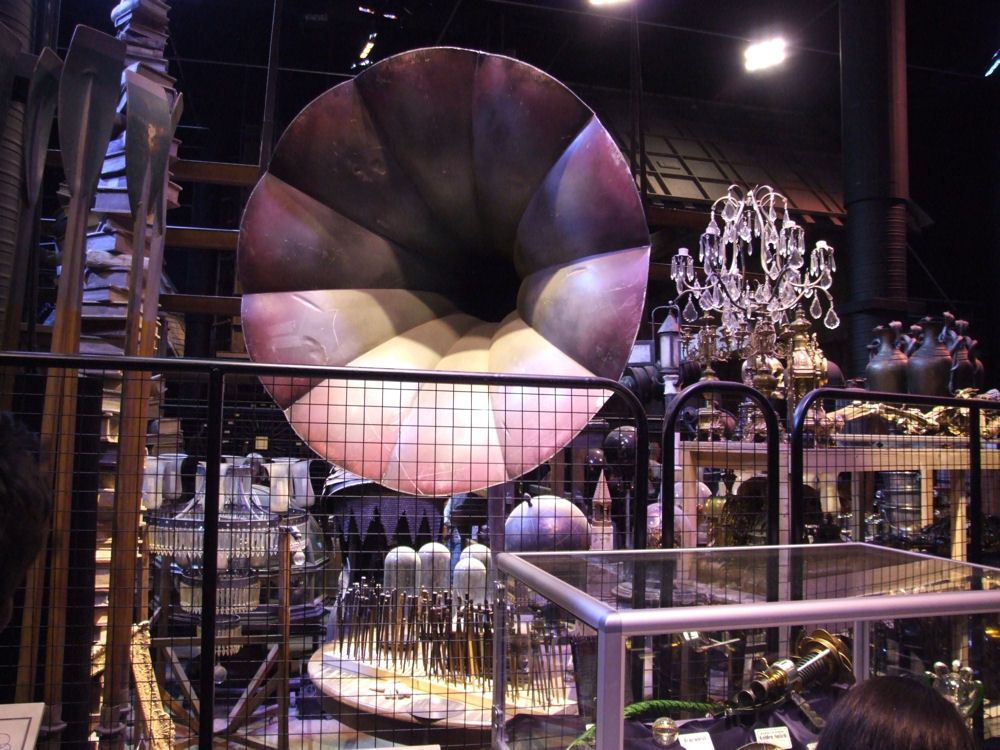 Props!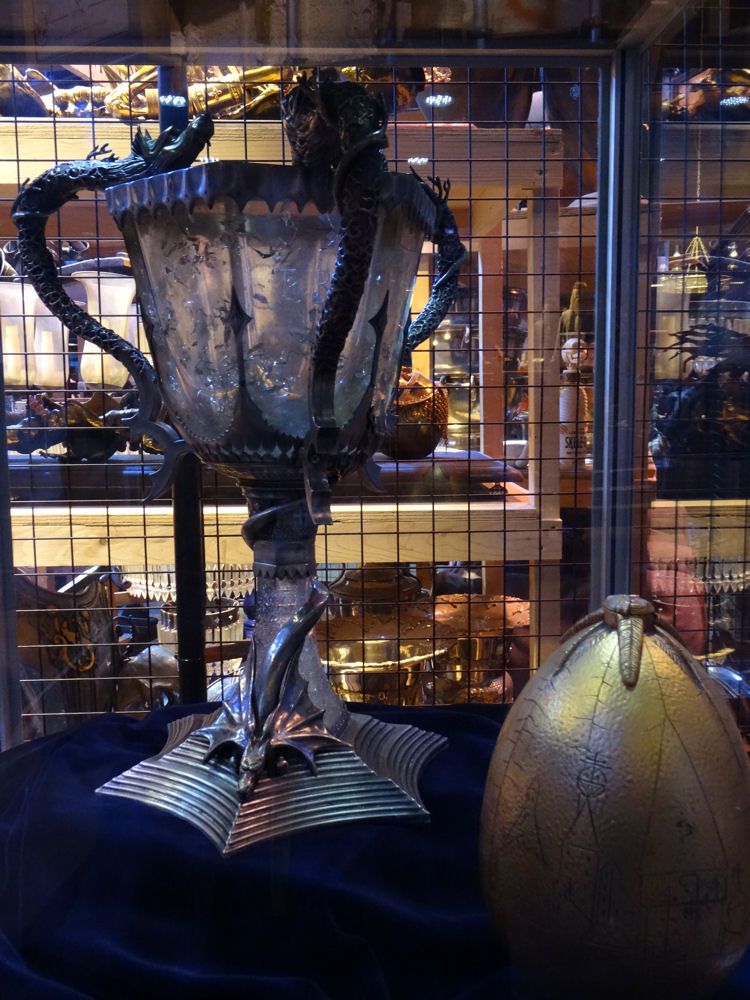 The Triwizard Cup & Golden Egg.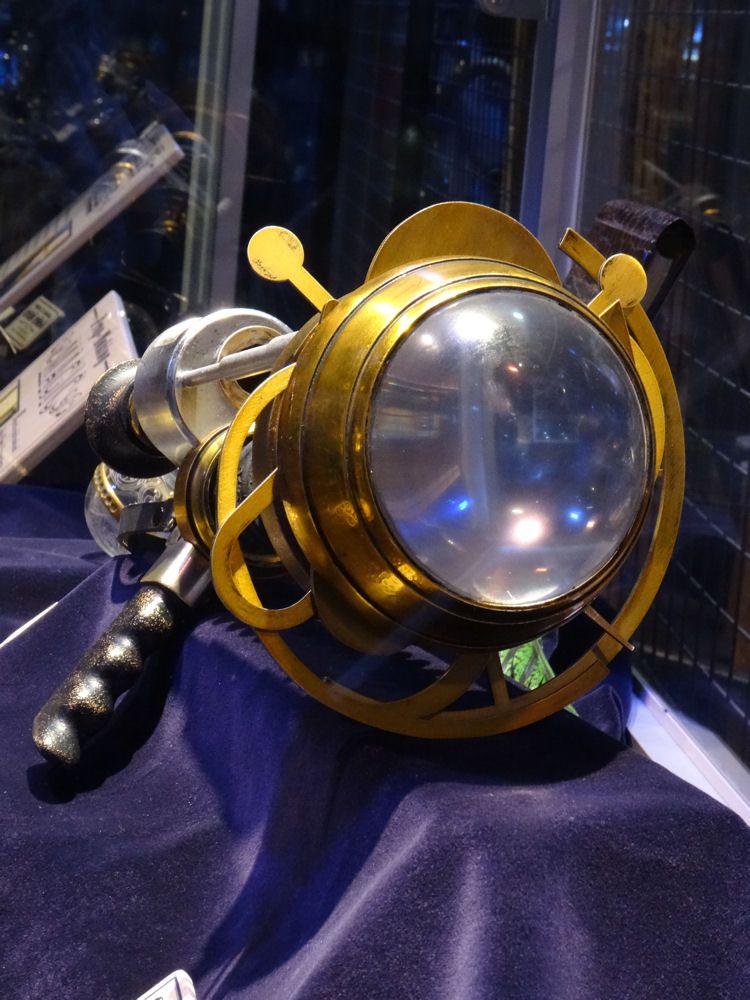 Omnioculars.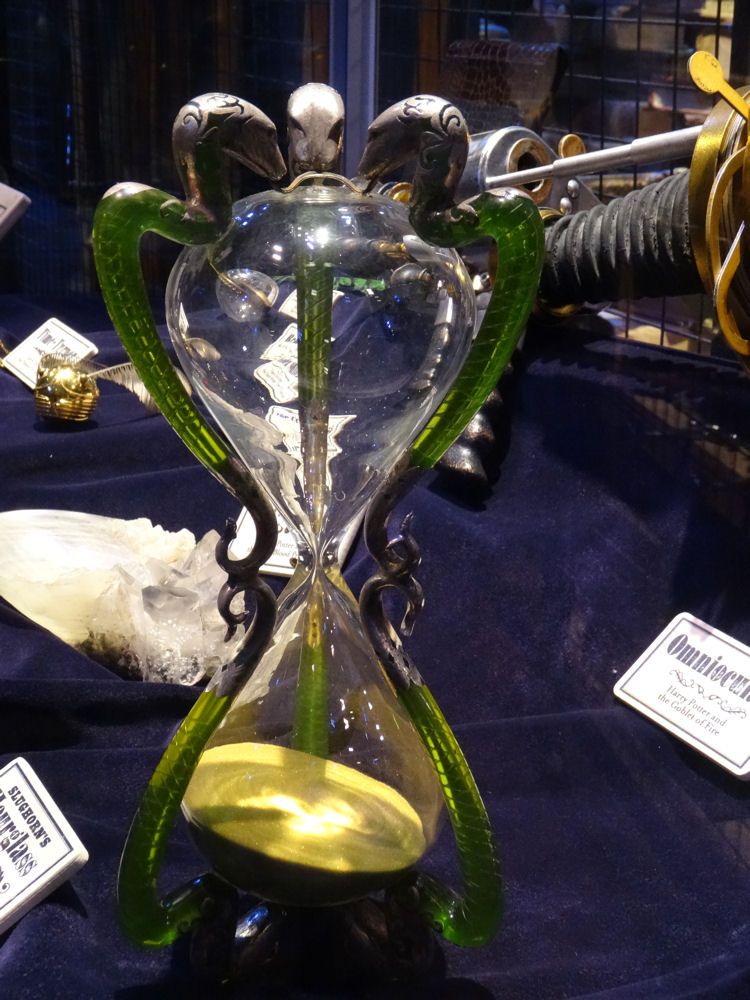 Slughorn's Hourglass.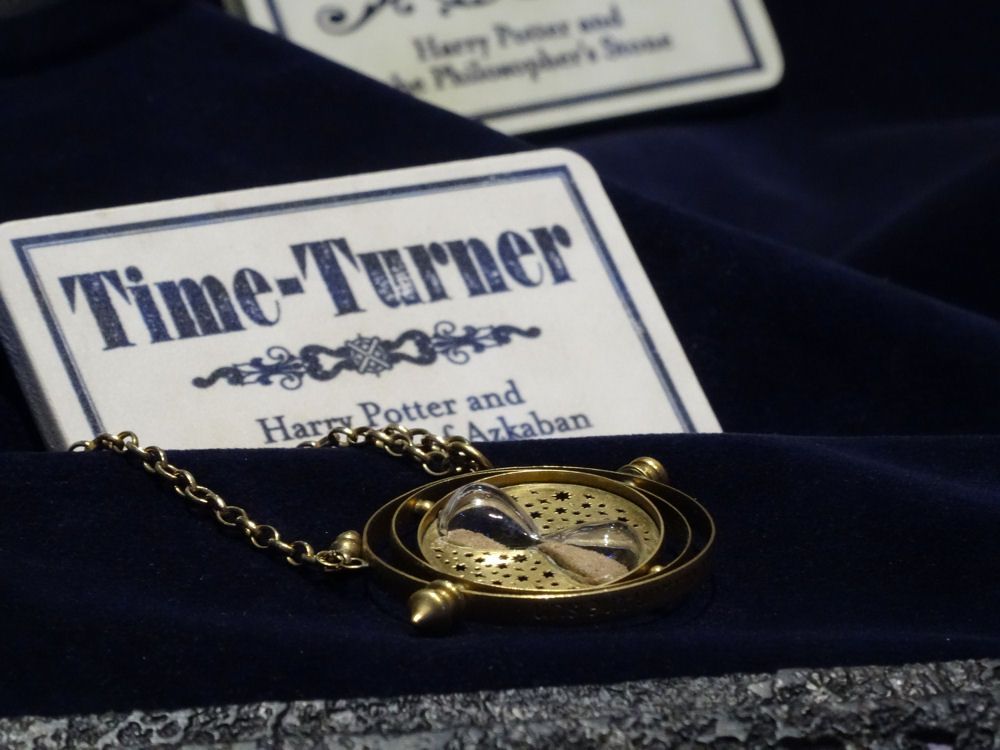 Hermione's Time Turner.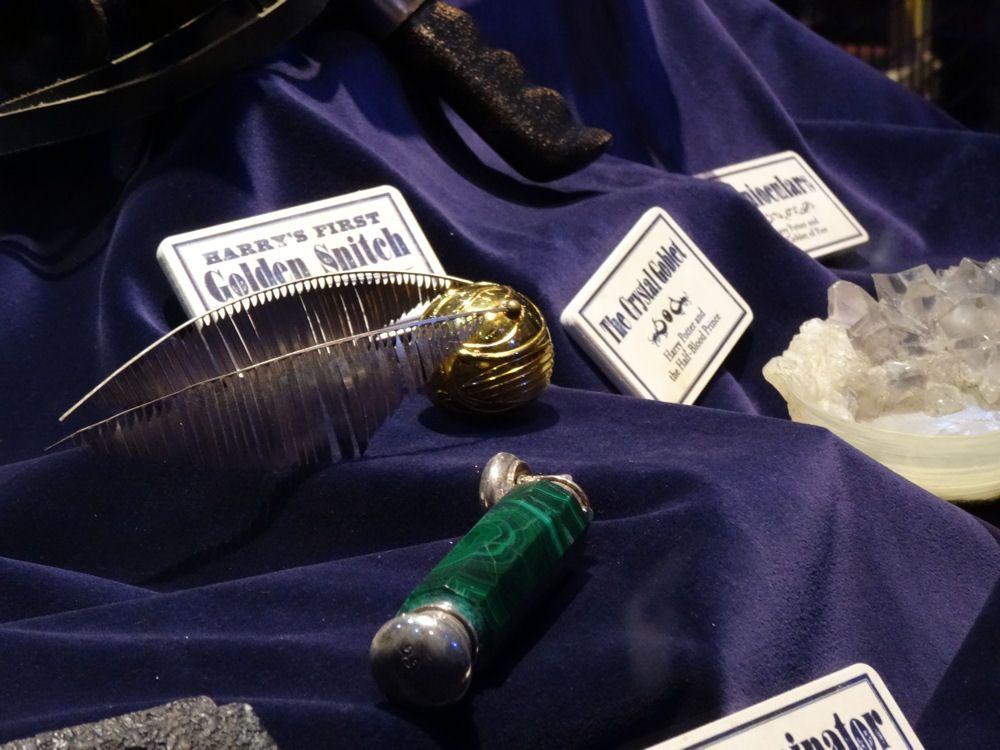 Golden Snitch & Deluminator.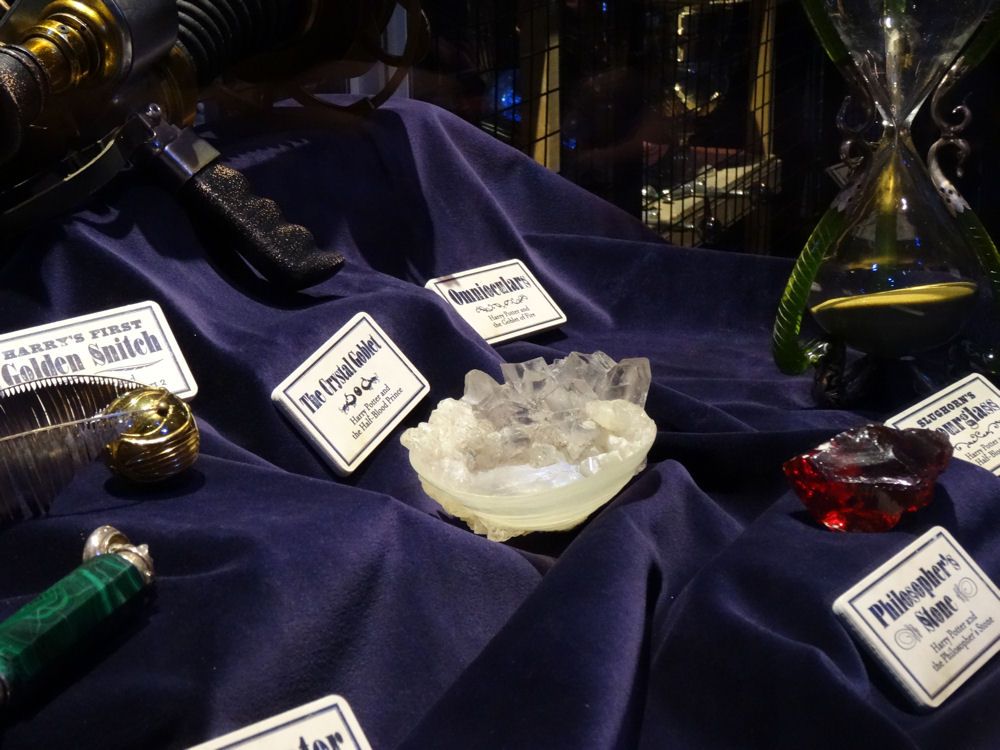 Crystal Goblet & The Philosopher's Stone!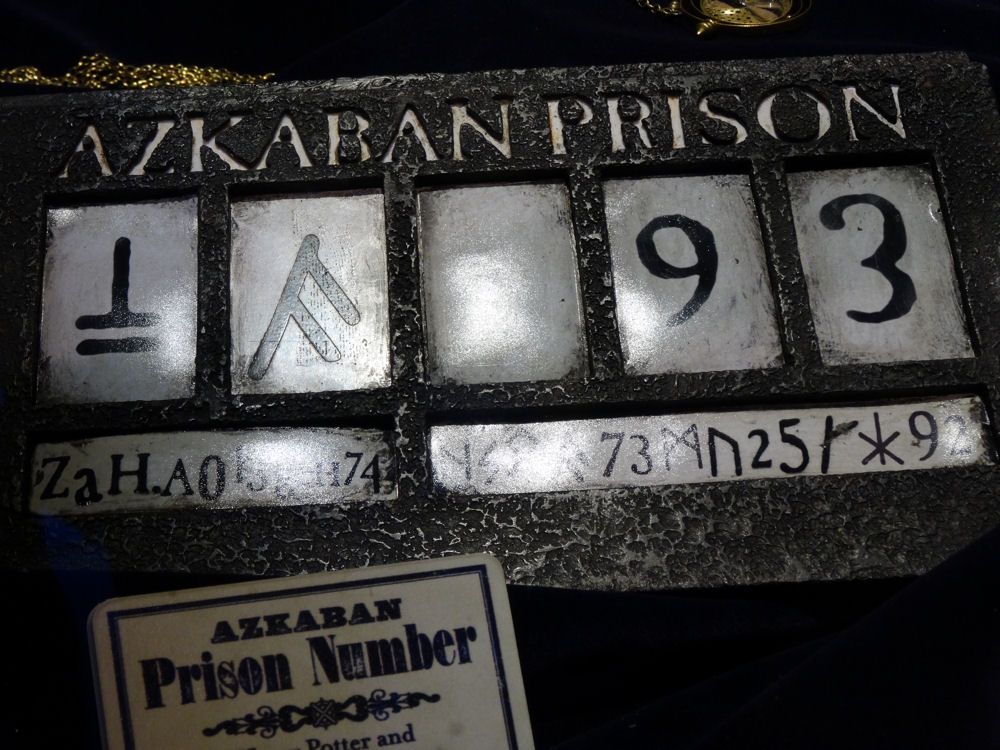 Azkaban Prison Number.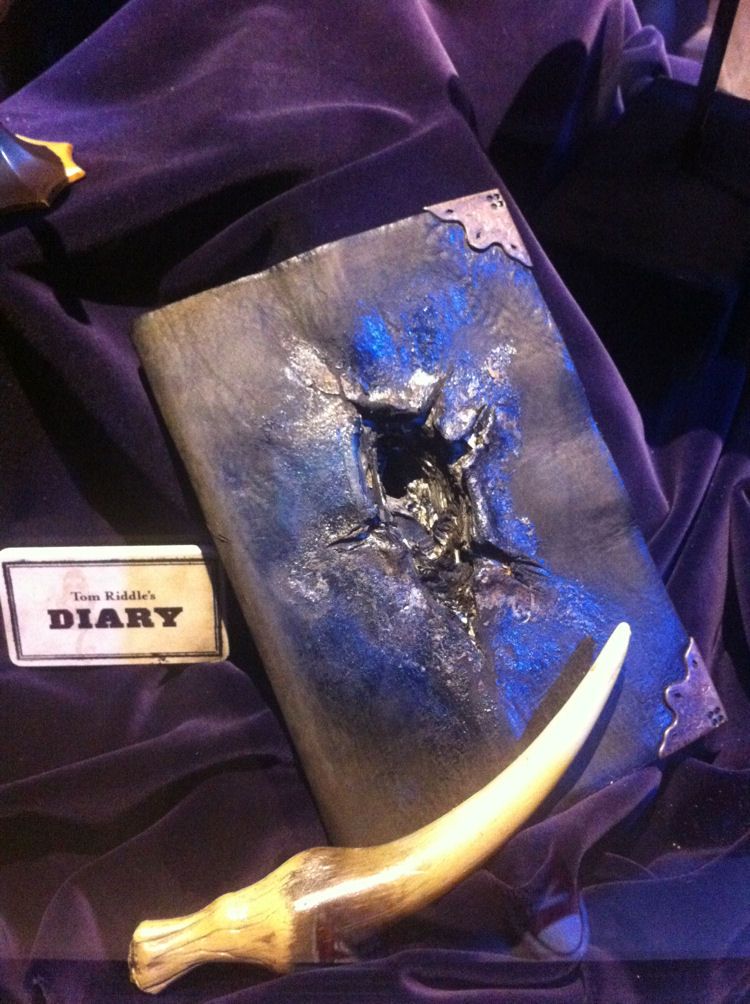 Tom Riddle's Diary!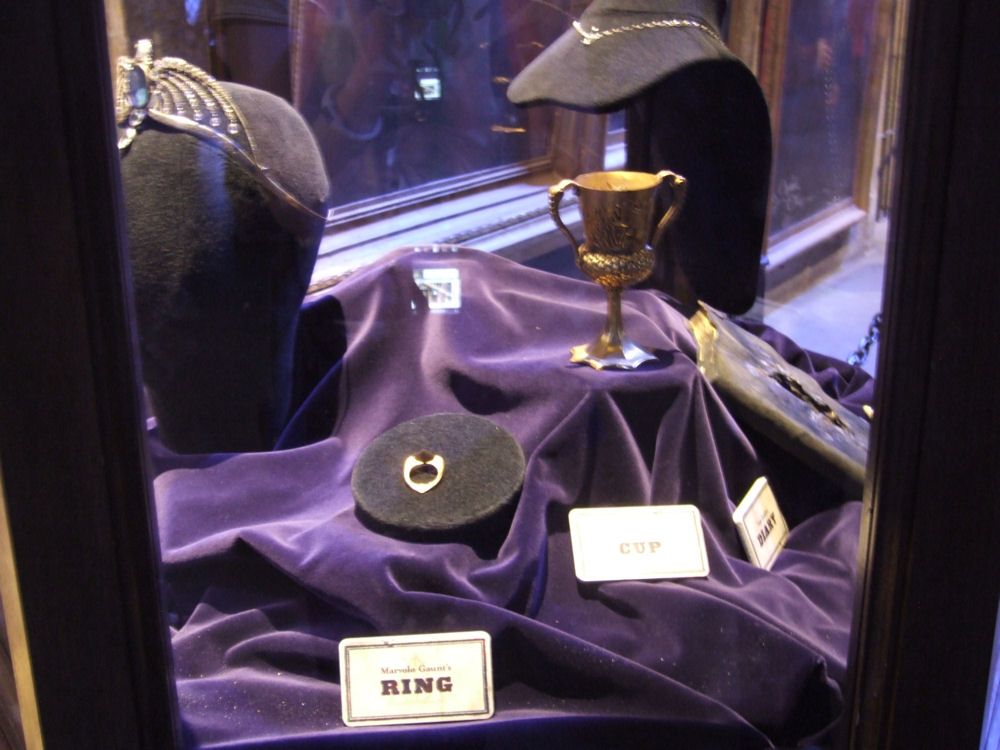 Horcruxes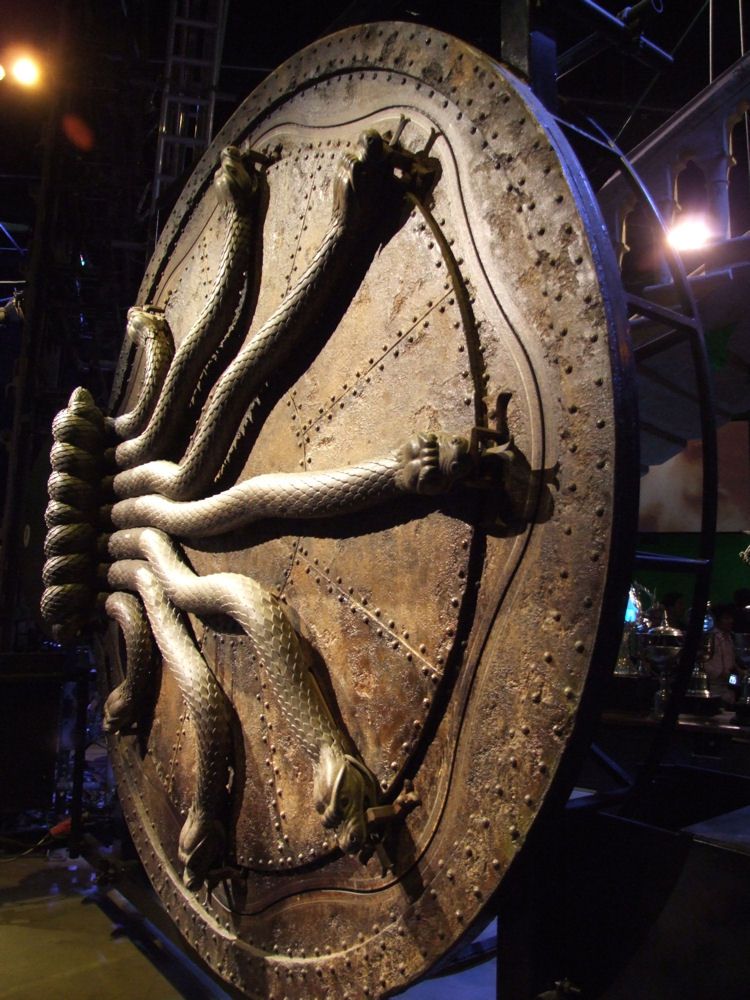 The door to the Chamber of Secrets!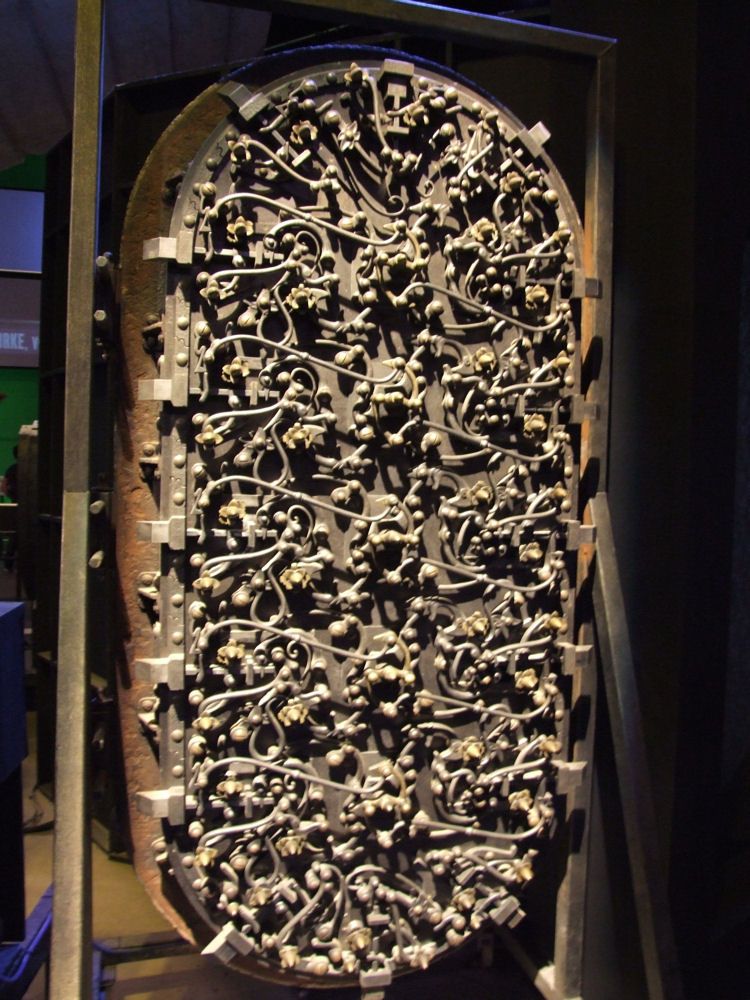 Door to the Lestrange Gringotts vault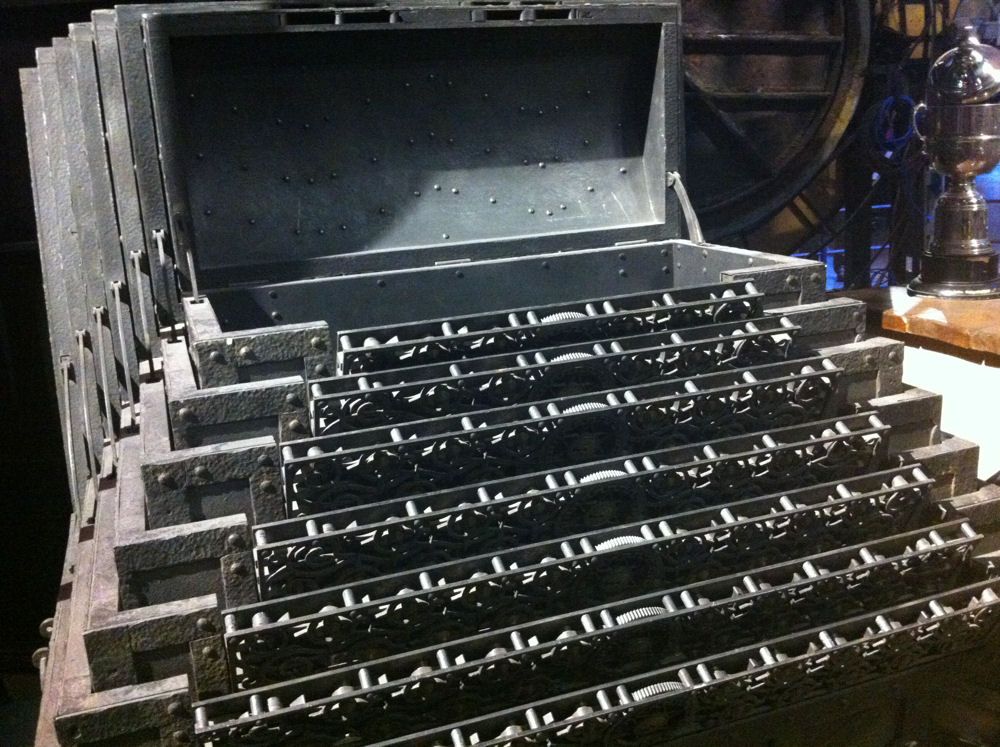 Mad Eye Moody's trunk/prison!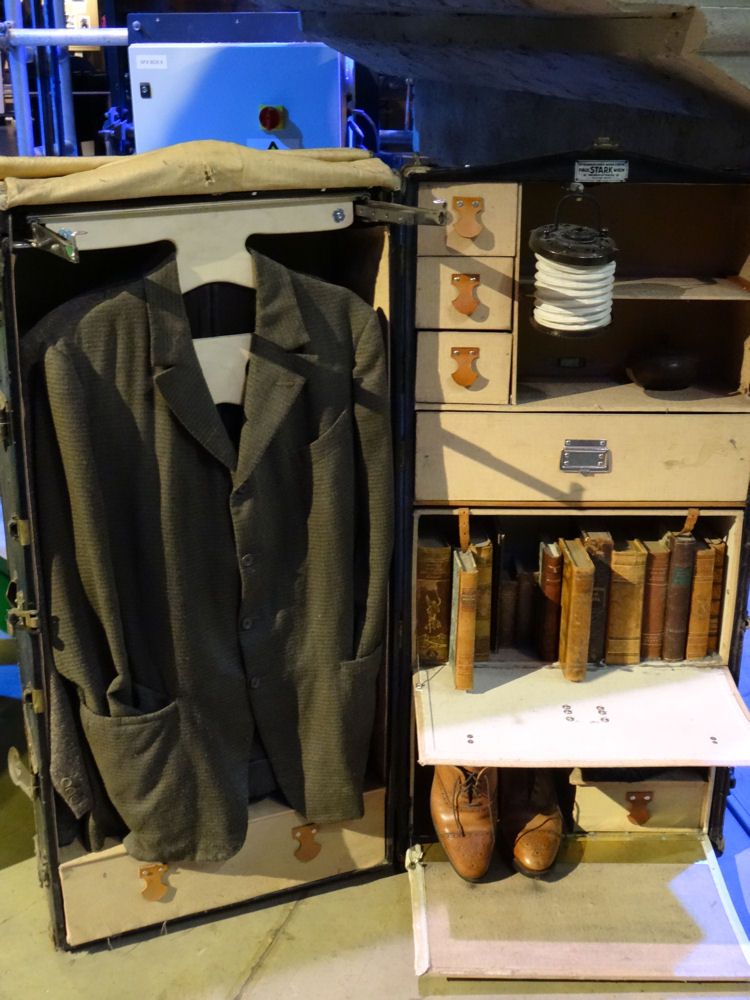 Professor Lupin's moving trunk!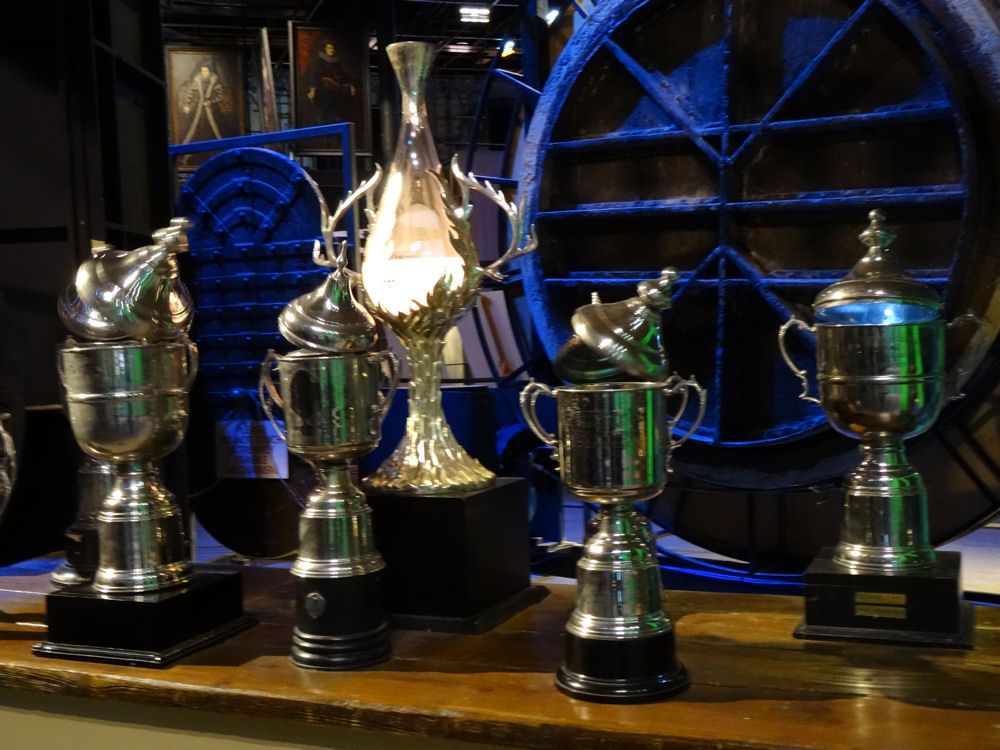 Trophies (that move!)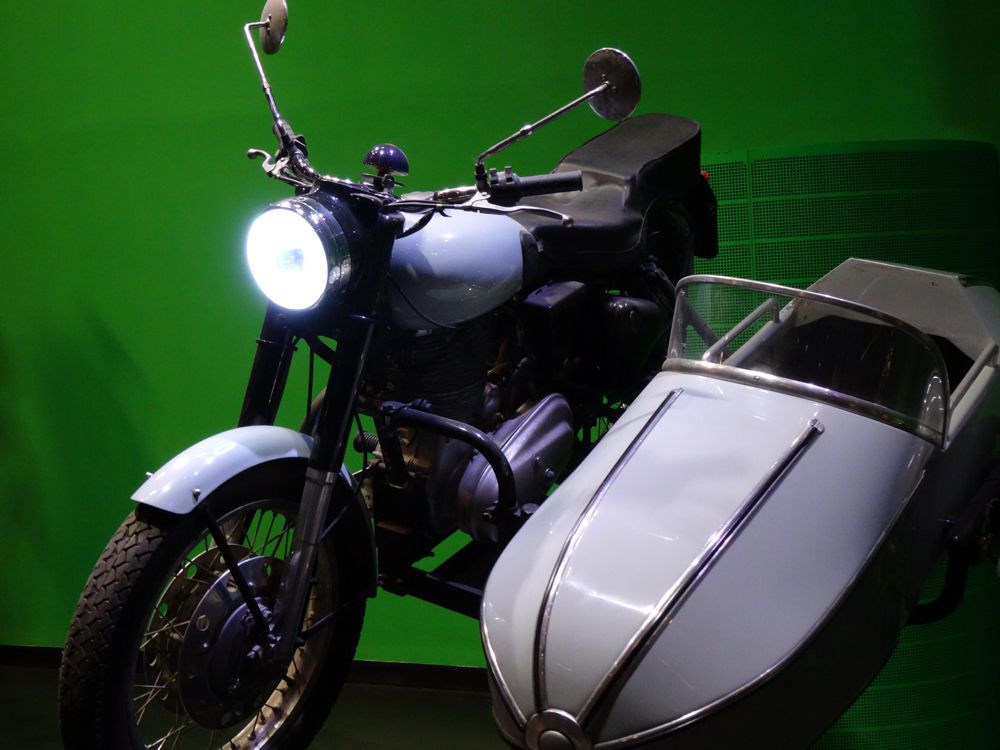 Hagrid's motorbike.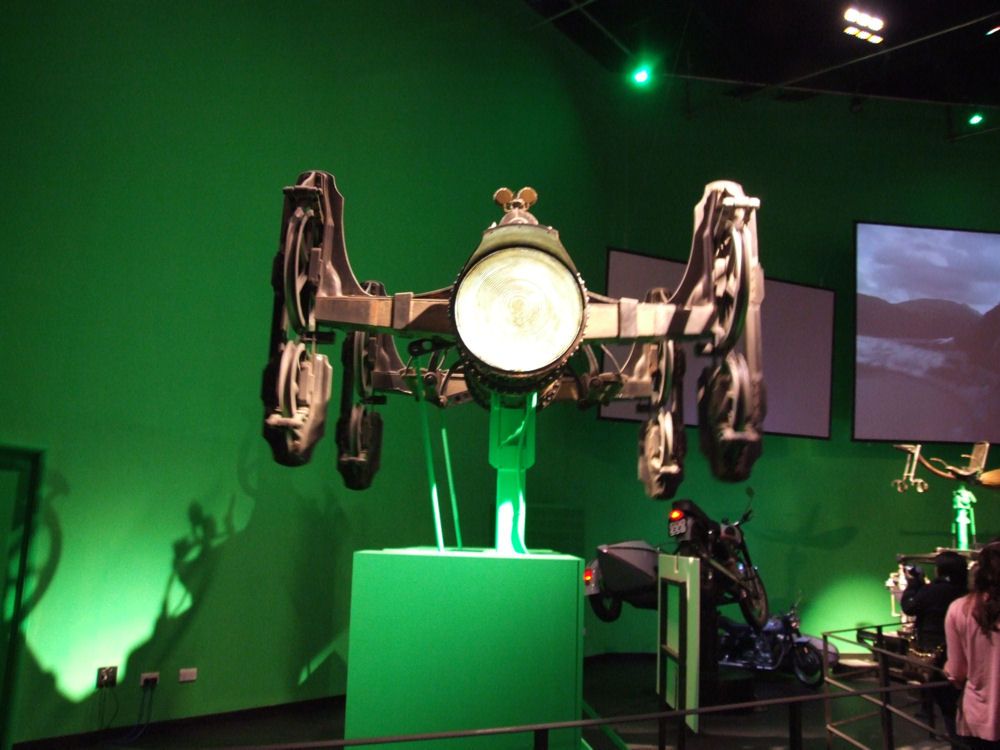 The Gringotts cart.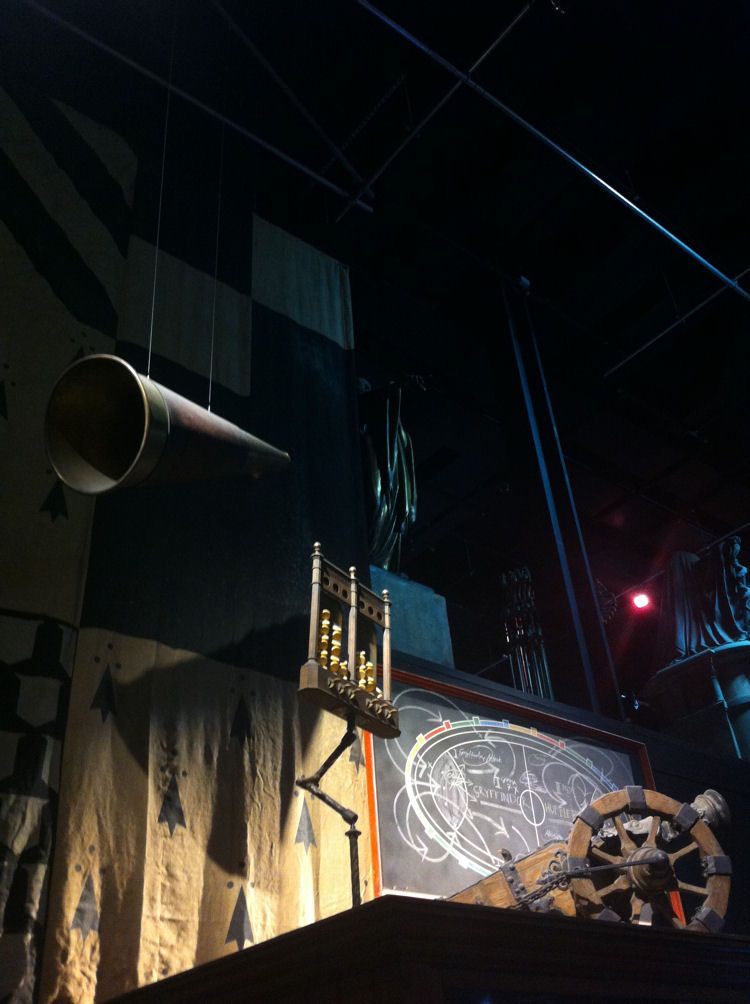 Quidditch Equipment!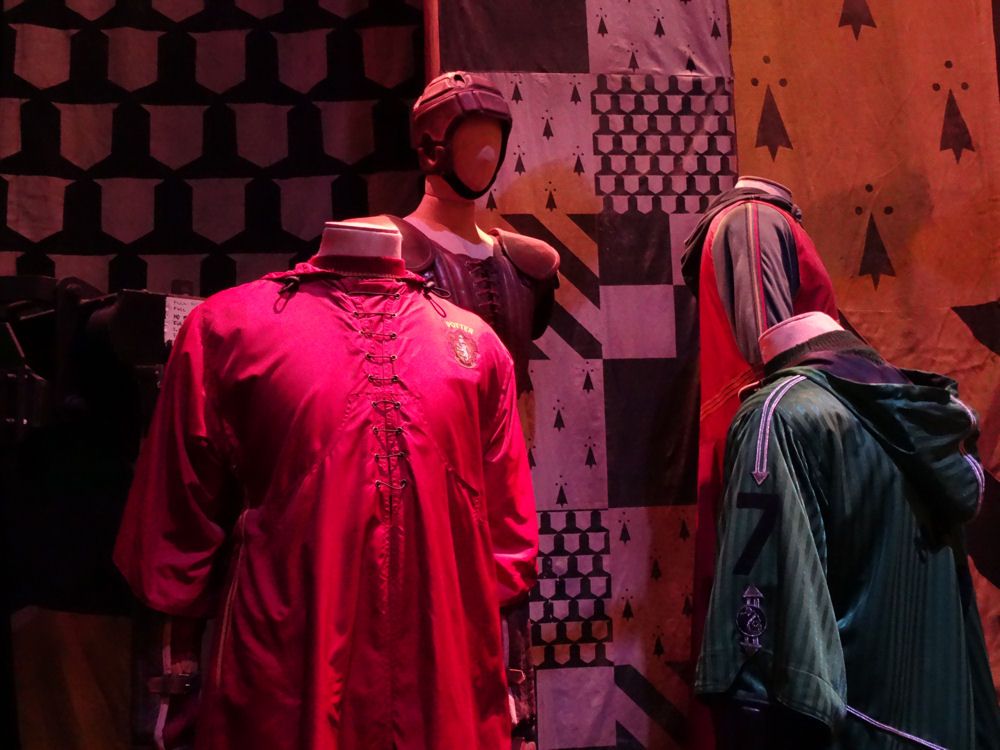 Quidditch robes.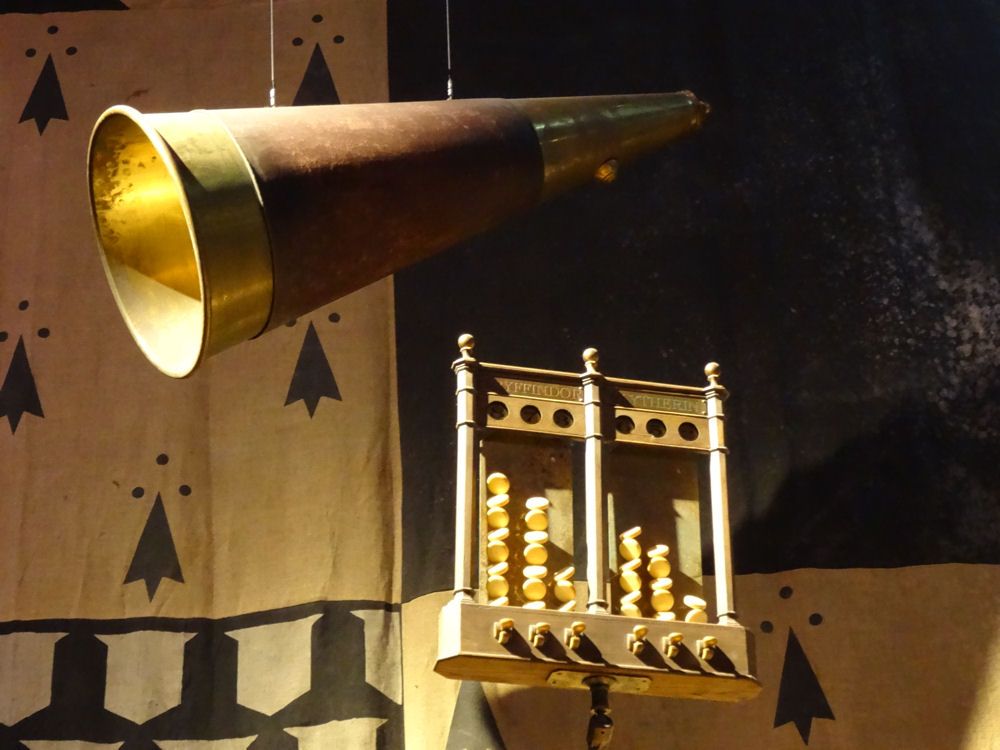 Quidditch scoreboard & megaphone.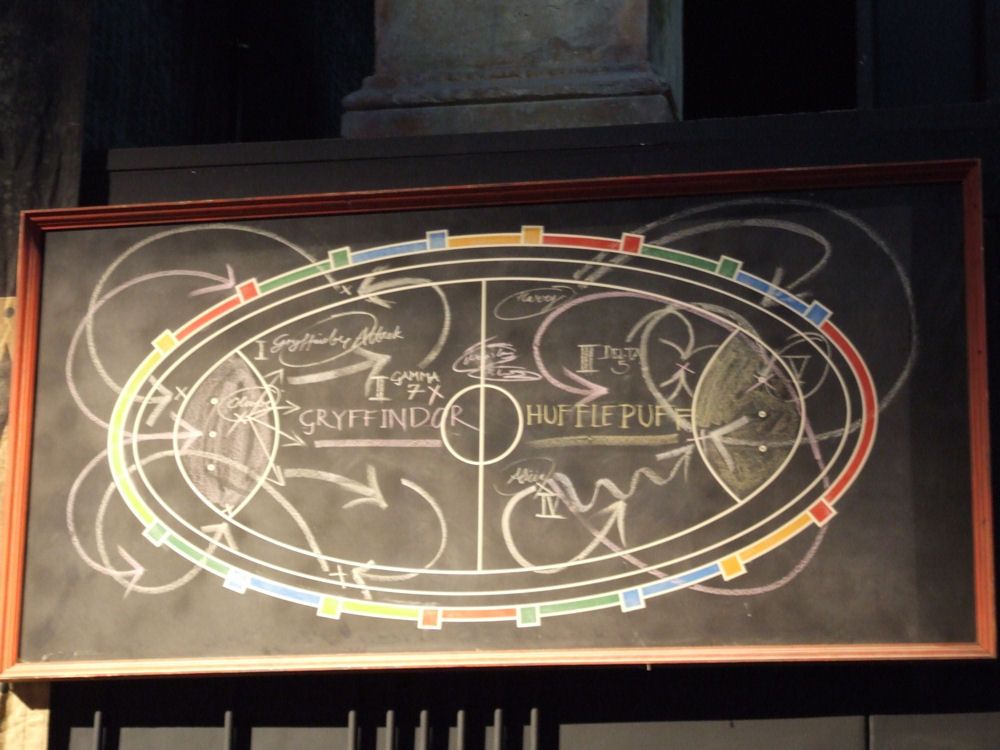 Quidditch tactics!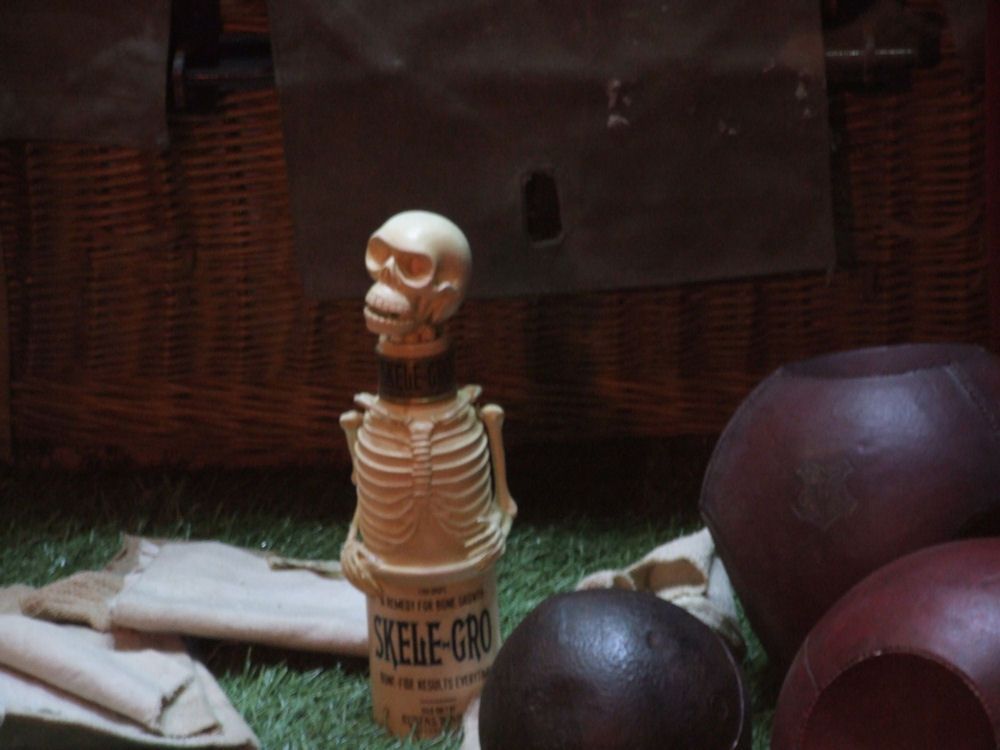 Skele-grow, Quaffles & Bludger.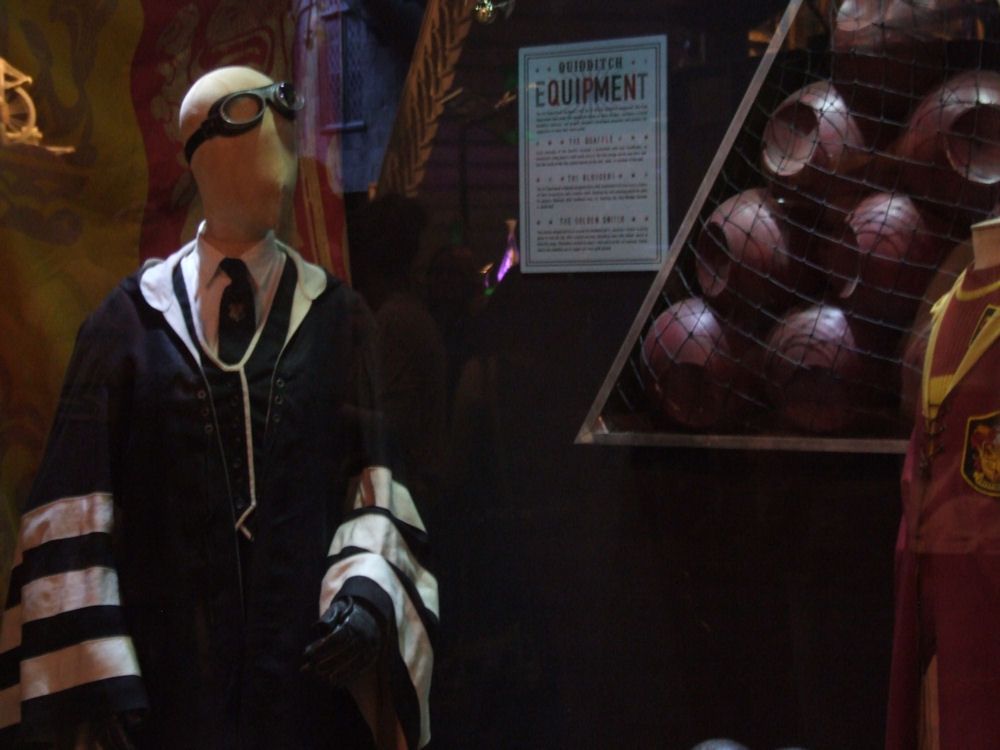 Madame Hooch!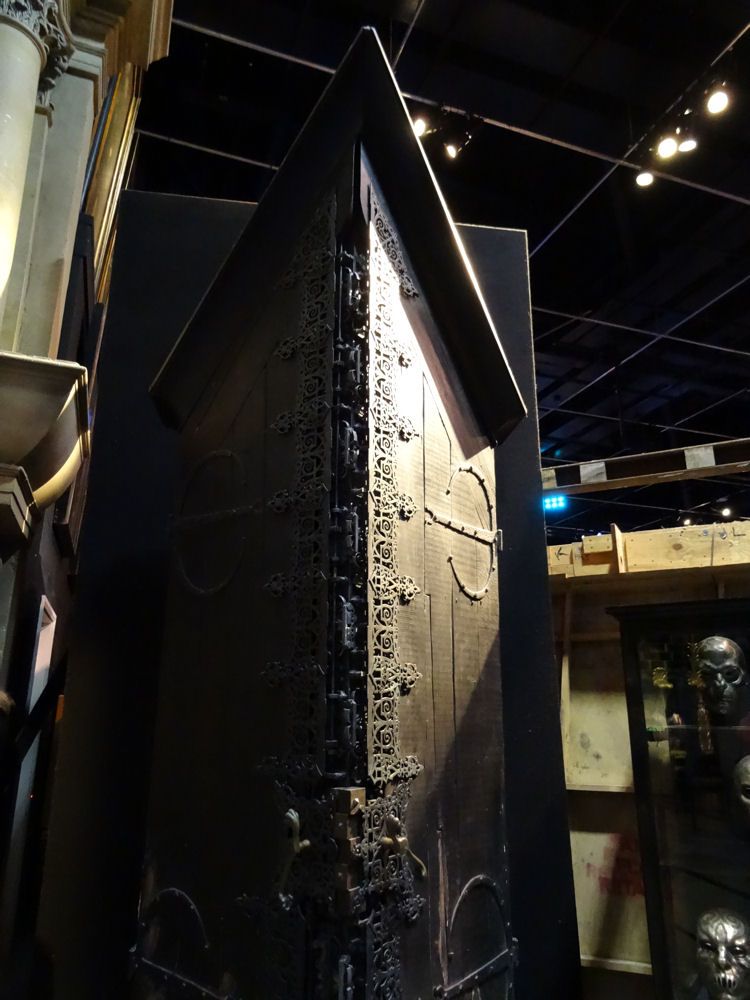 Vanishing Cabinet.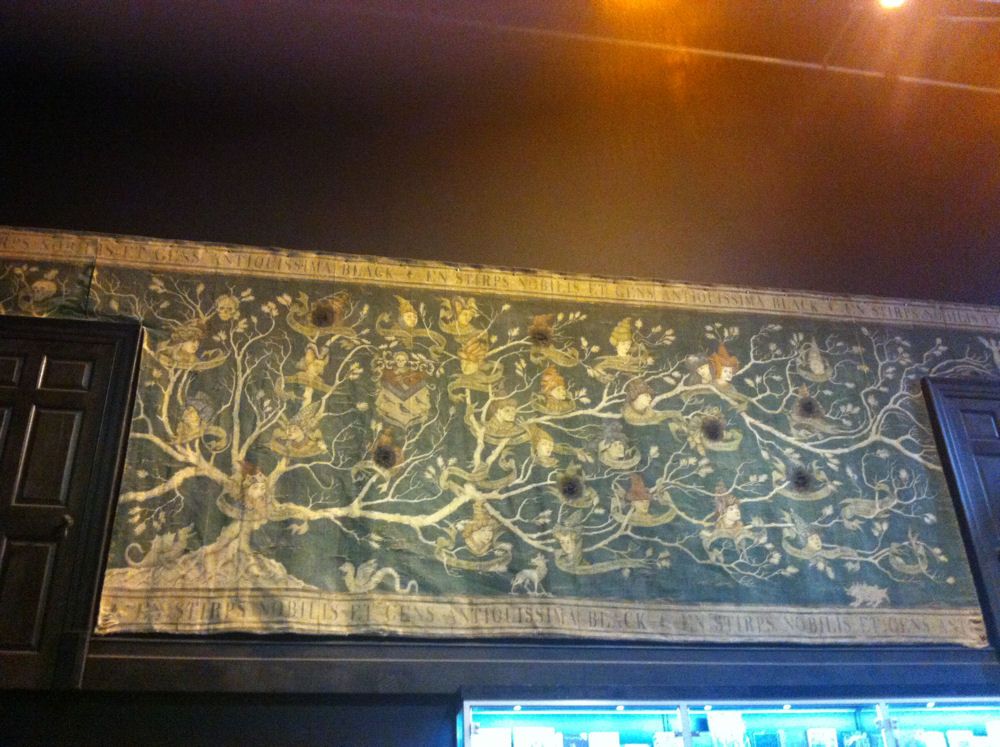 The Black family tree.
My next post focuses on the graphical products found at the end of the first half of the tour and some of the technical drawings and scale models that form the process of designing and building the sets.