So, pretend you're out the back of the Leaky Cauldron, you've tapped on the bricks of the wall with your wand and their moving to welcome you to Diagon Alley! ... this post takes you down the whole street and even into Ollivander's wand shop...
Here are the links to my other posts on the Studio Tour:
#7 Harry Potter Studio Tour - Diagon Alley & Ollivanders (This post!)
Diagon Alley was simply awesome, though again a lot smaller than I had imagined; I love nothing more than a good shop and have to admit it was a little frustrating to not be able to enter any of the premises. Scribbulus, in particular, caught my eye, after all, I am a bit of a stationery fiend!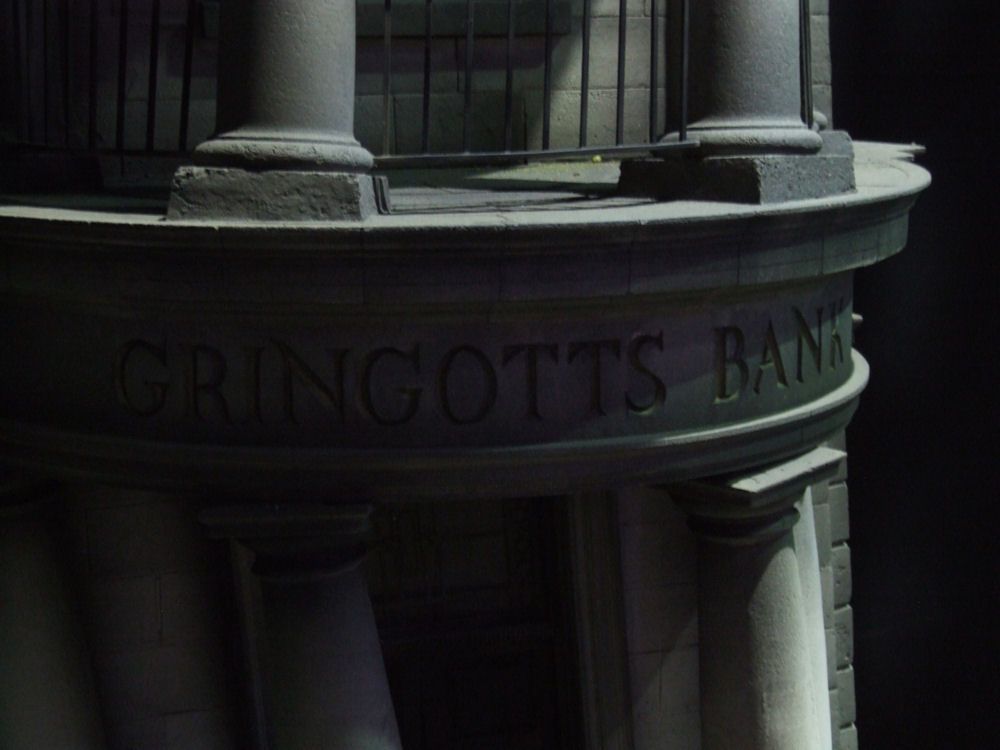 Gringotts Bank.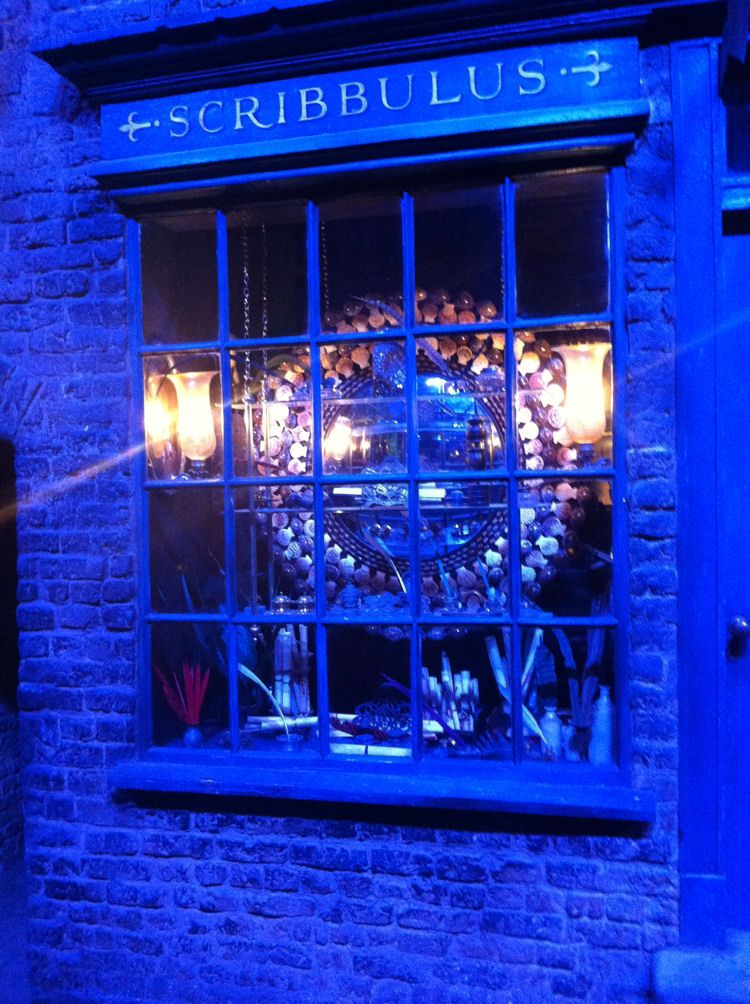 Scribbulus.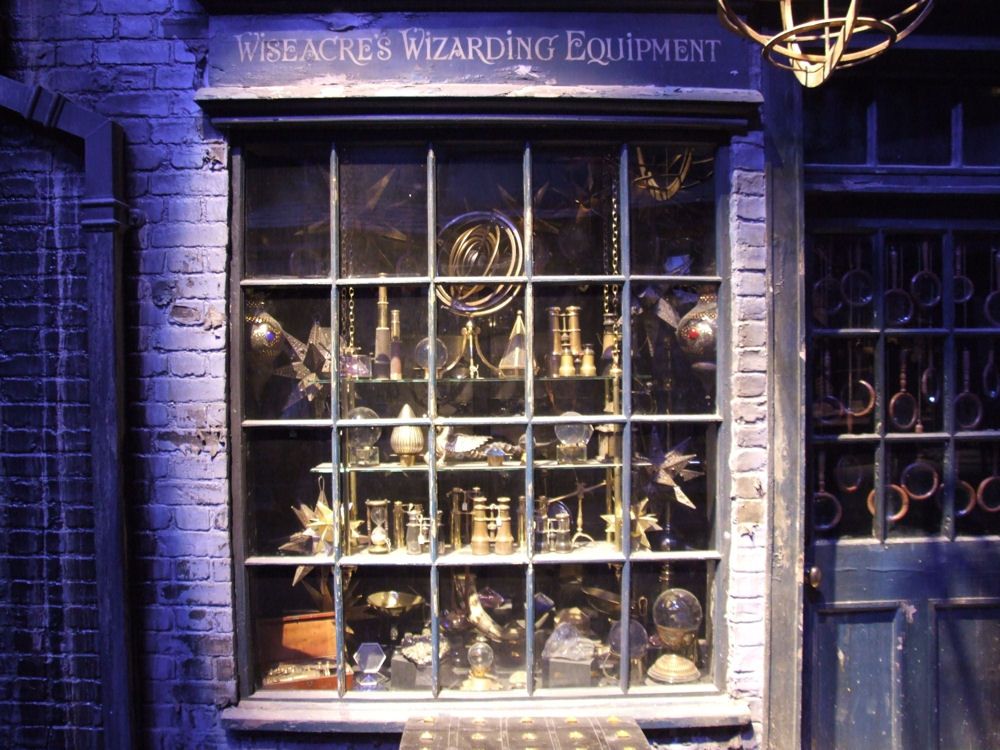 Wiseacre's Wizarding Equipment exterior.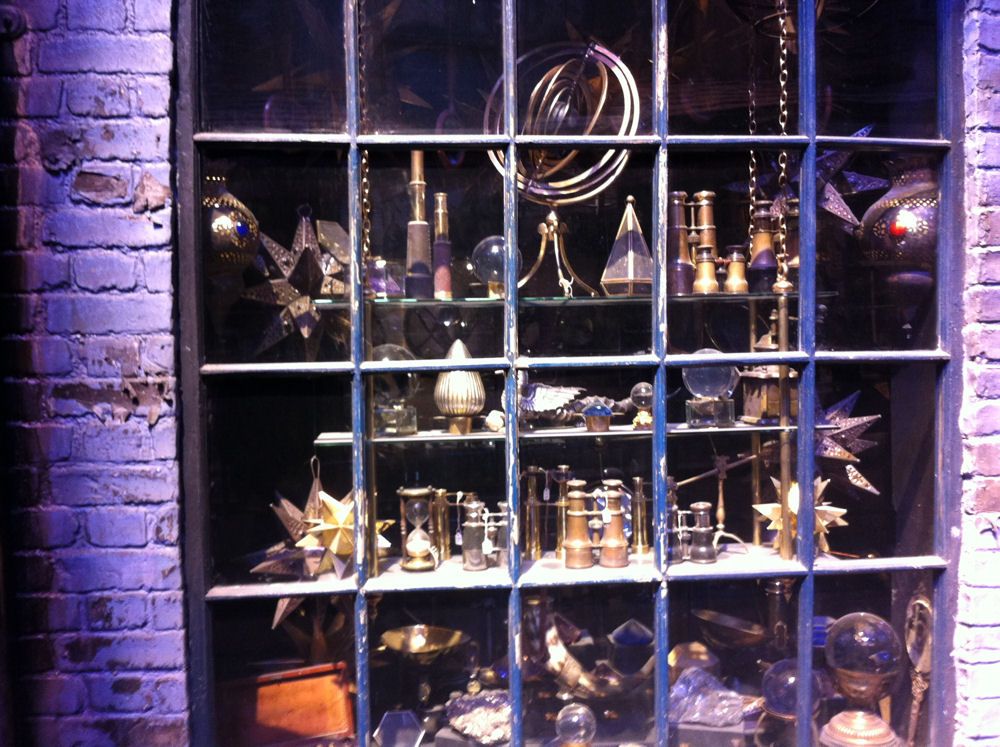 Wiseacre's Stock ... I think Dumbledore got his wizarding equipment from here!
Trunks outside Wiseacre's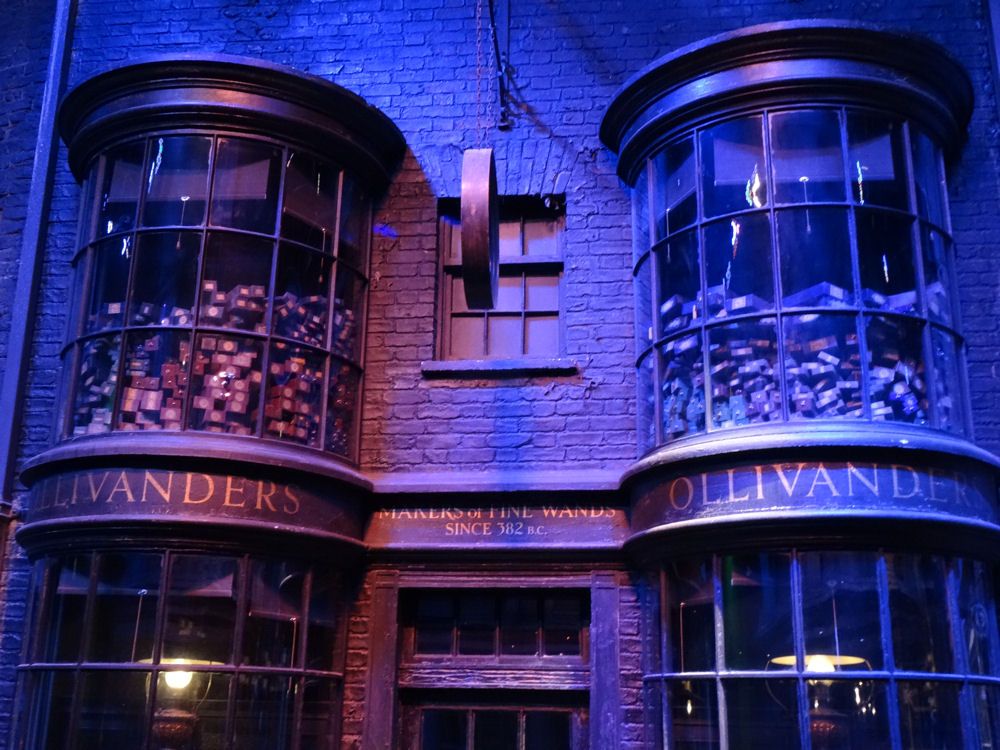 Ollivanders exterior.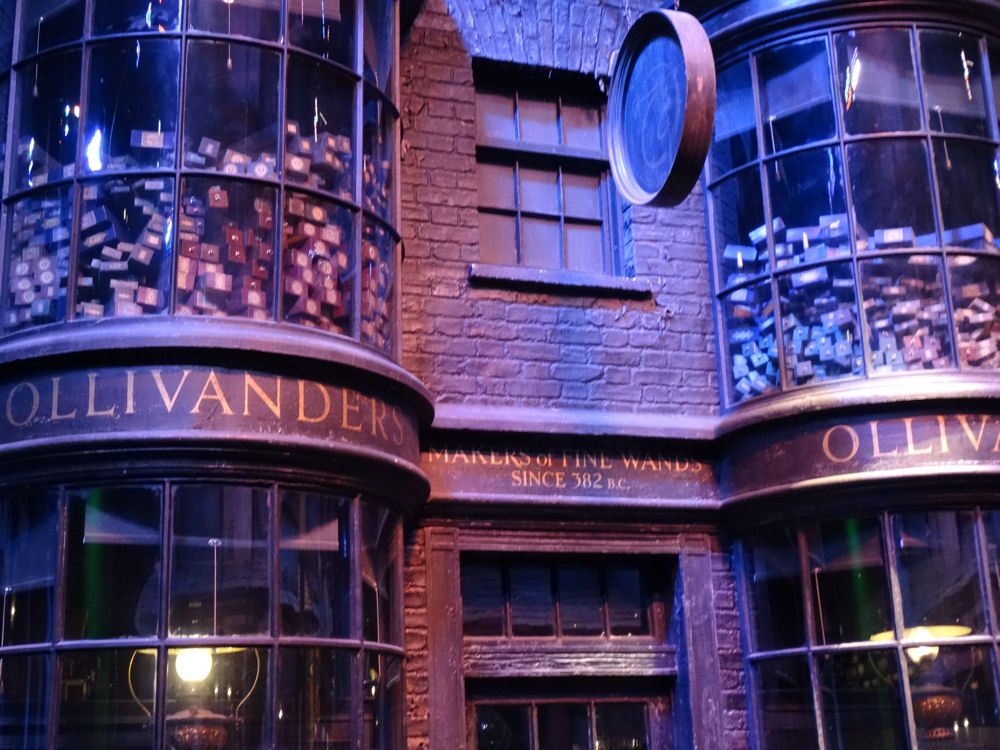 Ollivander's Wand Shop.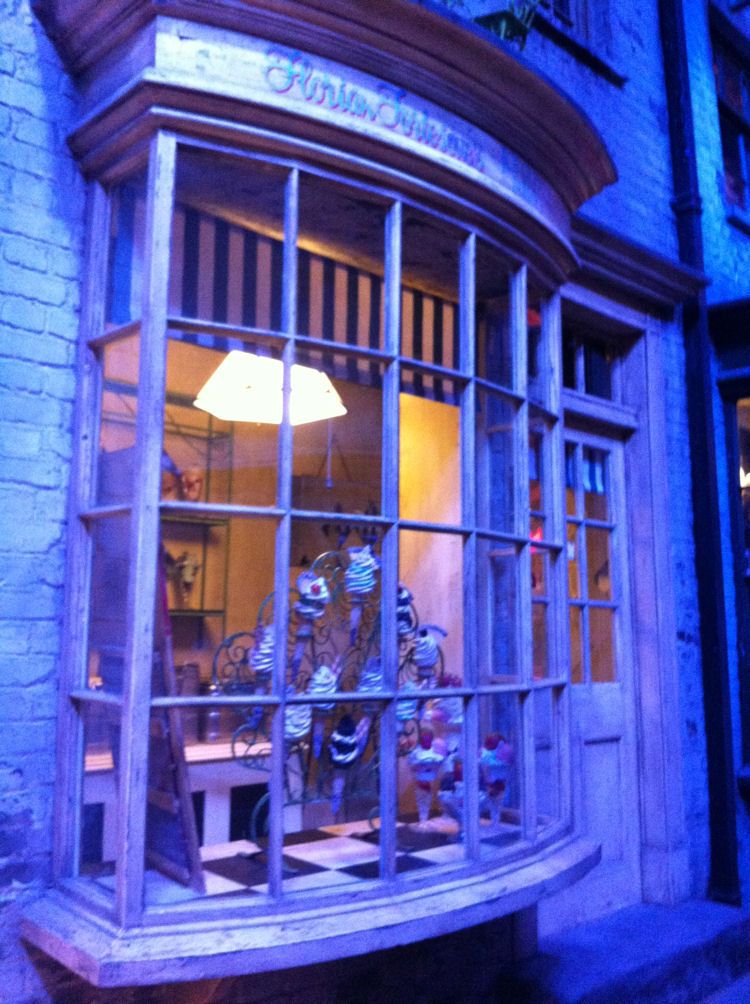 Florean Fortescue's Ice Cream Parlour.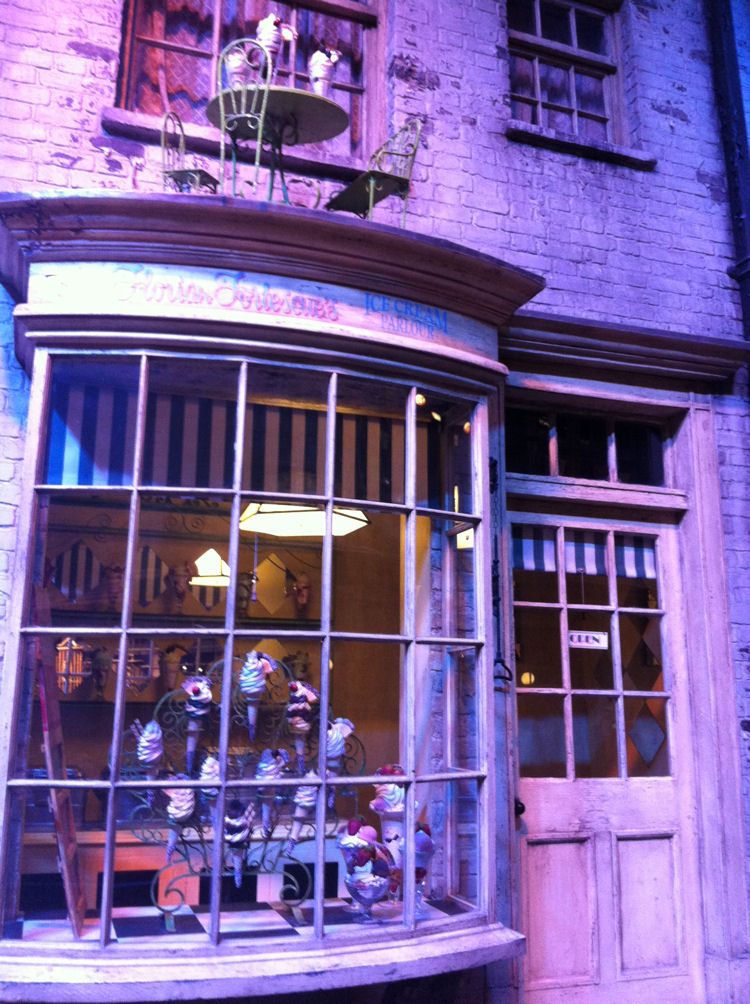 Fortescue's ice cream parlour exterior.
Flourish & Blotts exterior.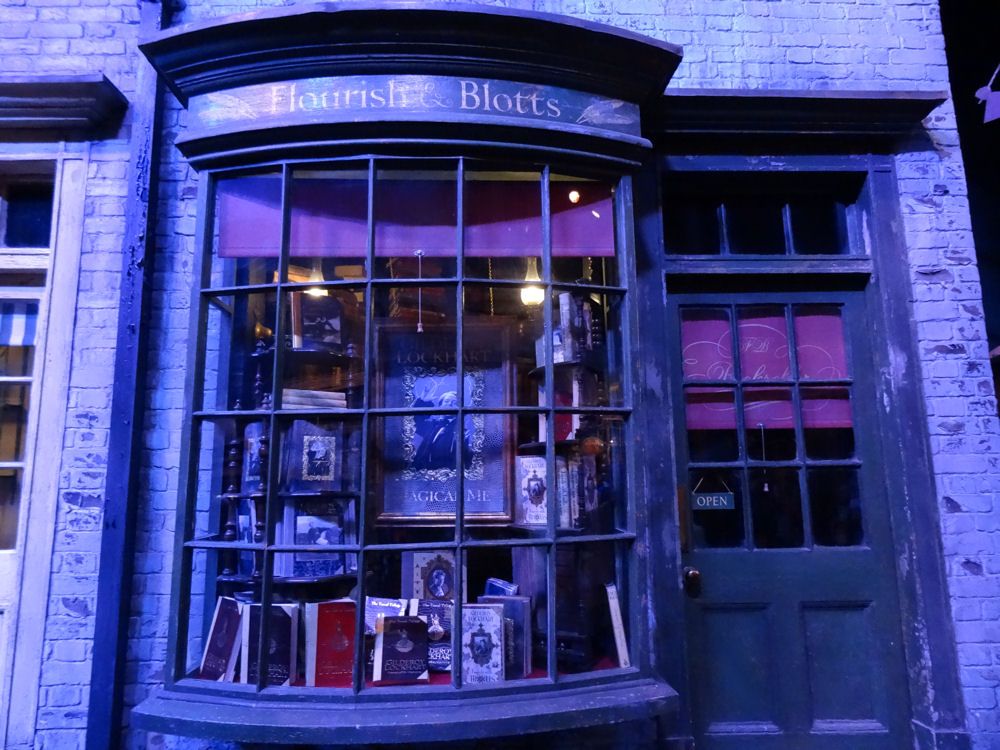 Flourish & Blotts Exterior.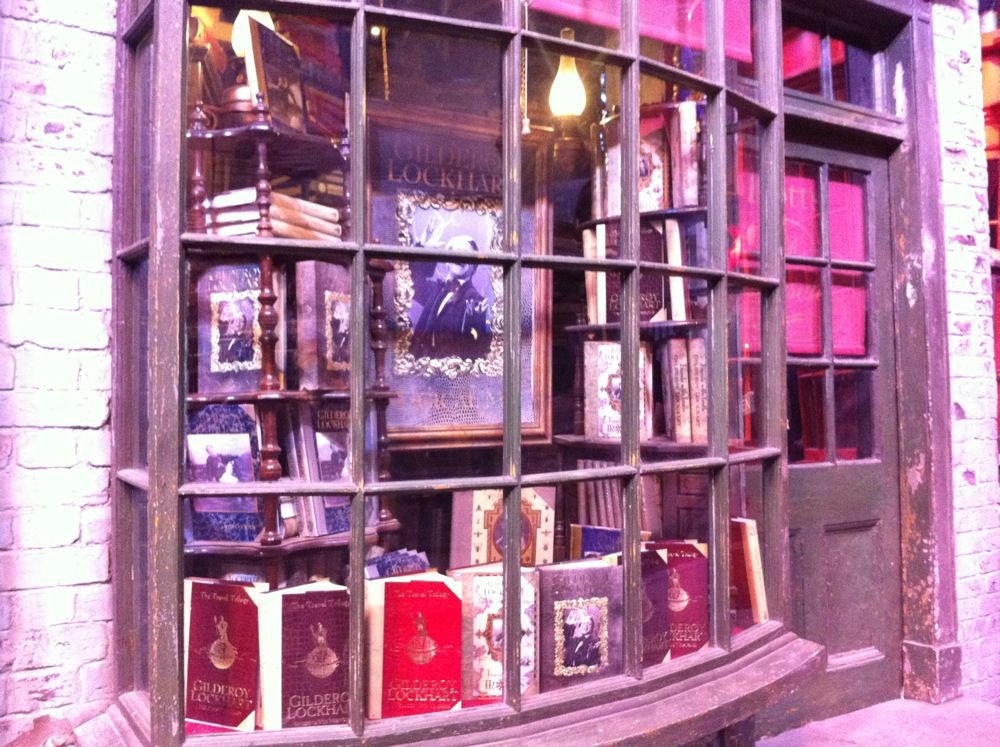 Flourish & Blotts stock of Lockhart books.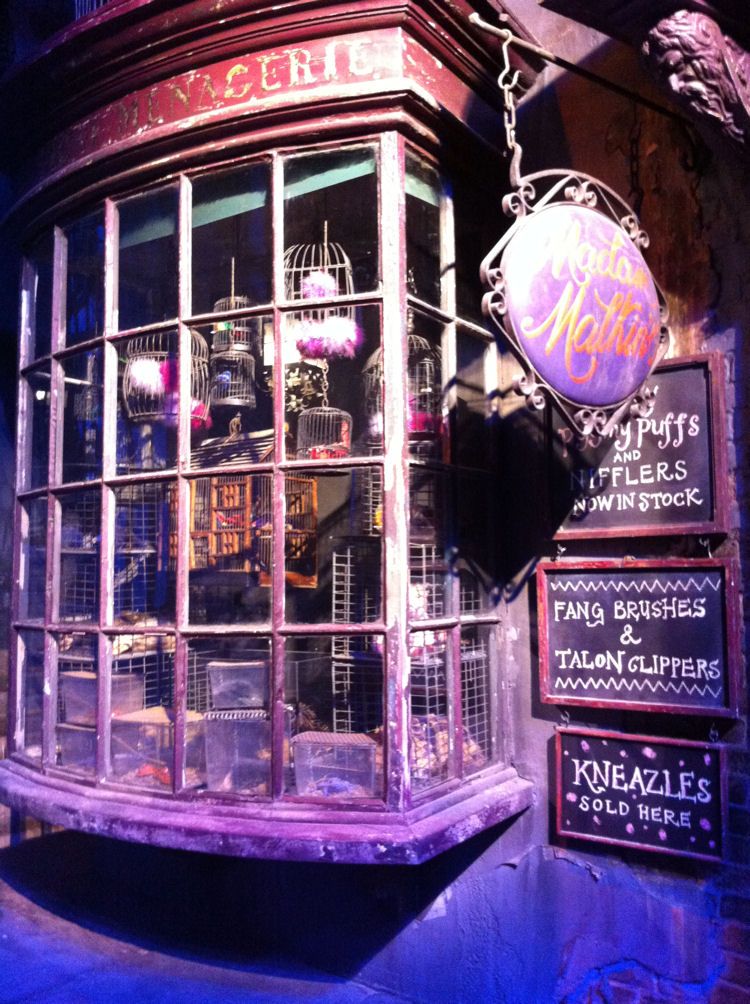 Magical Menagerie.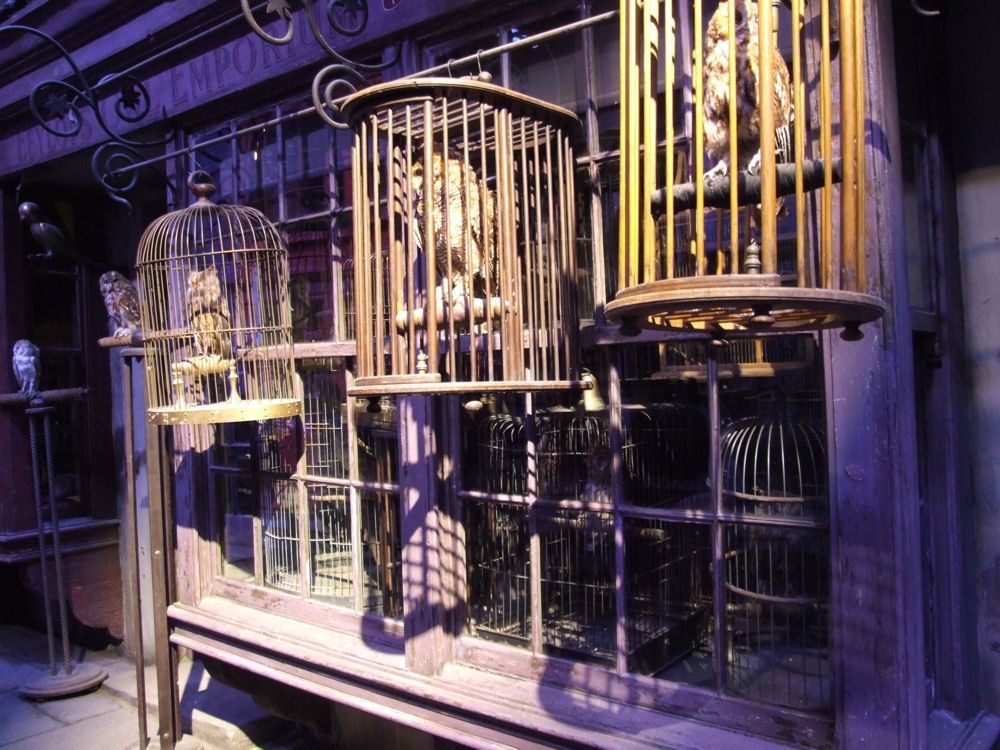 Eeylops Owl Emporium.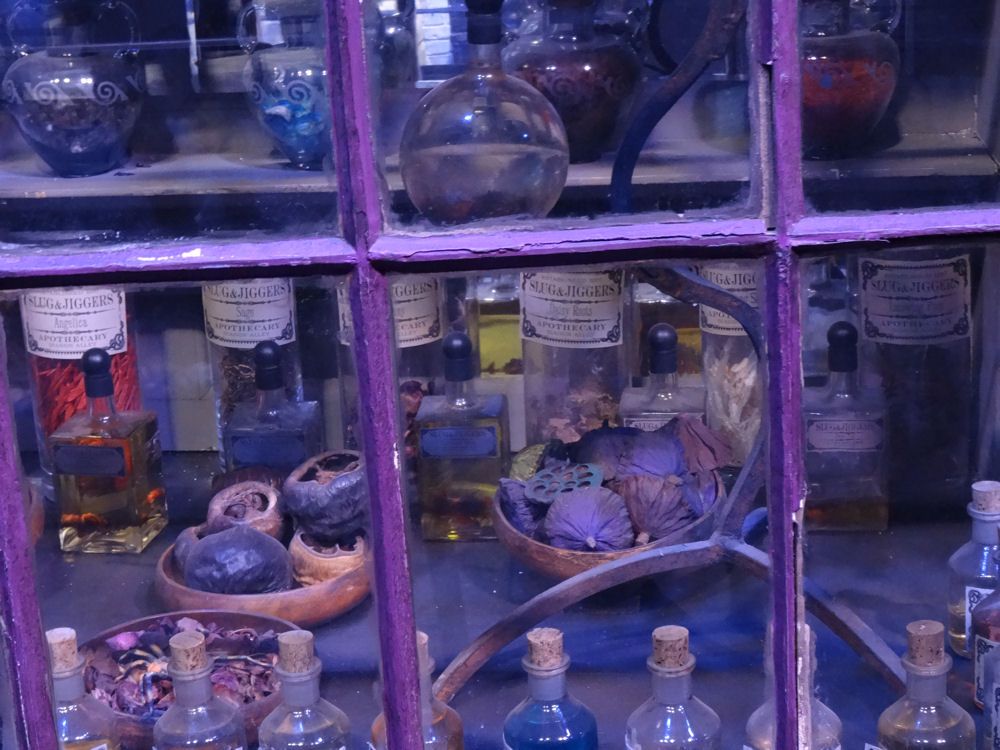 Slug & Jiggers Stock.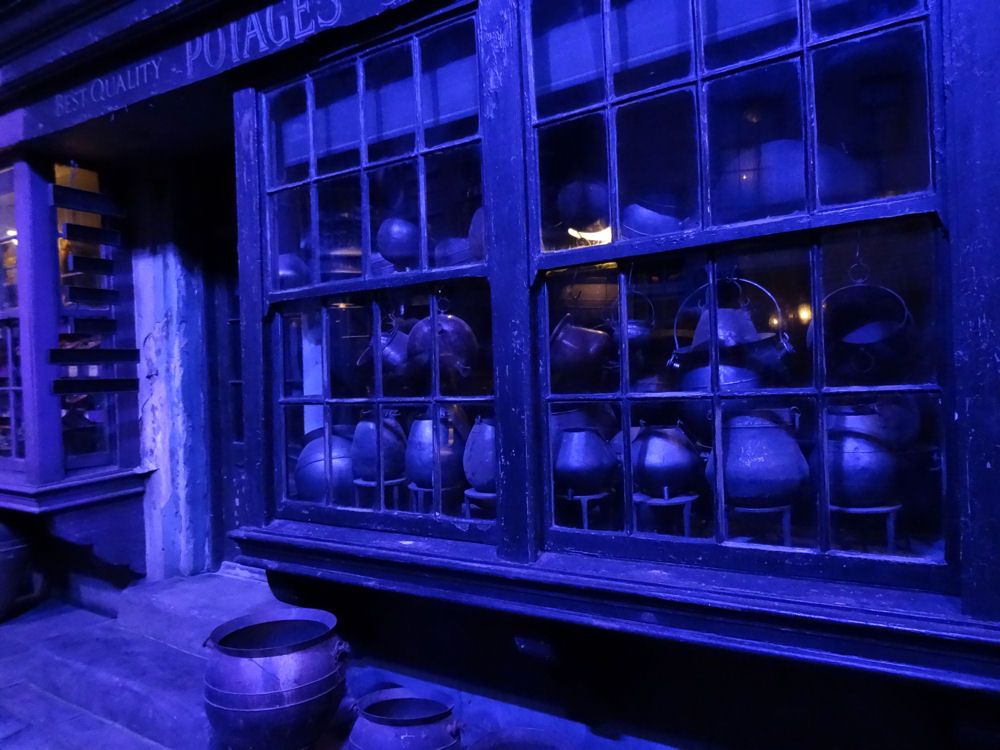 Potage's Cauldron Shop.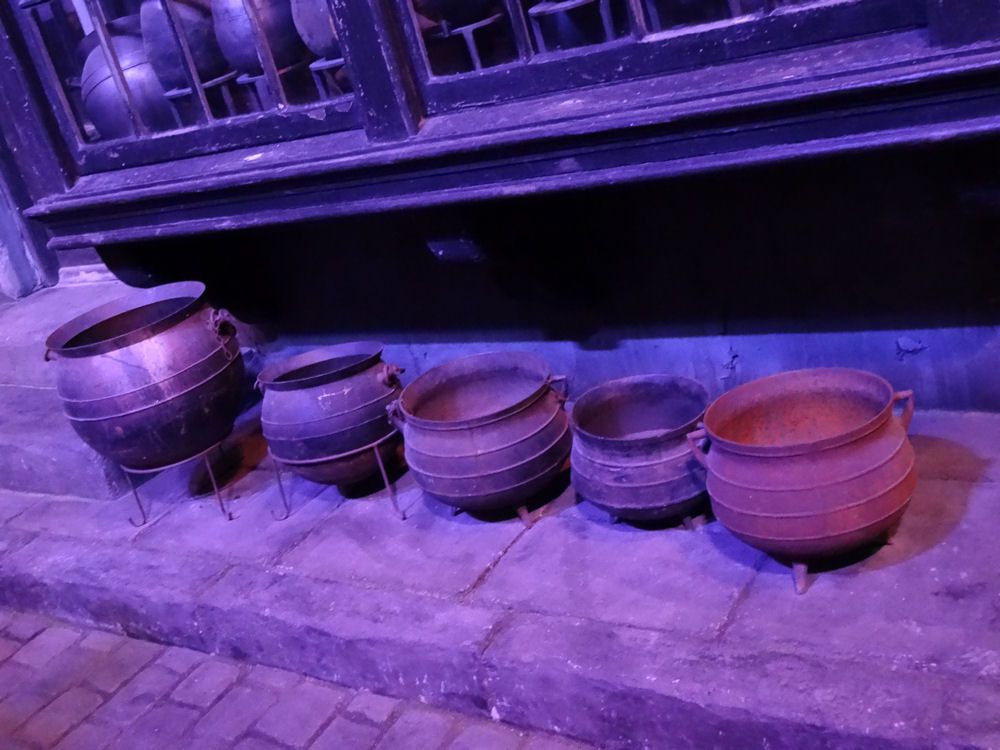 Cauldrons outside Potage's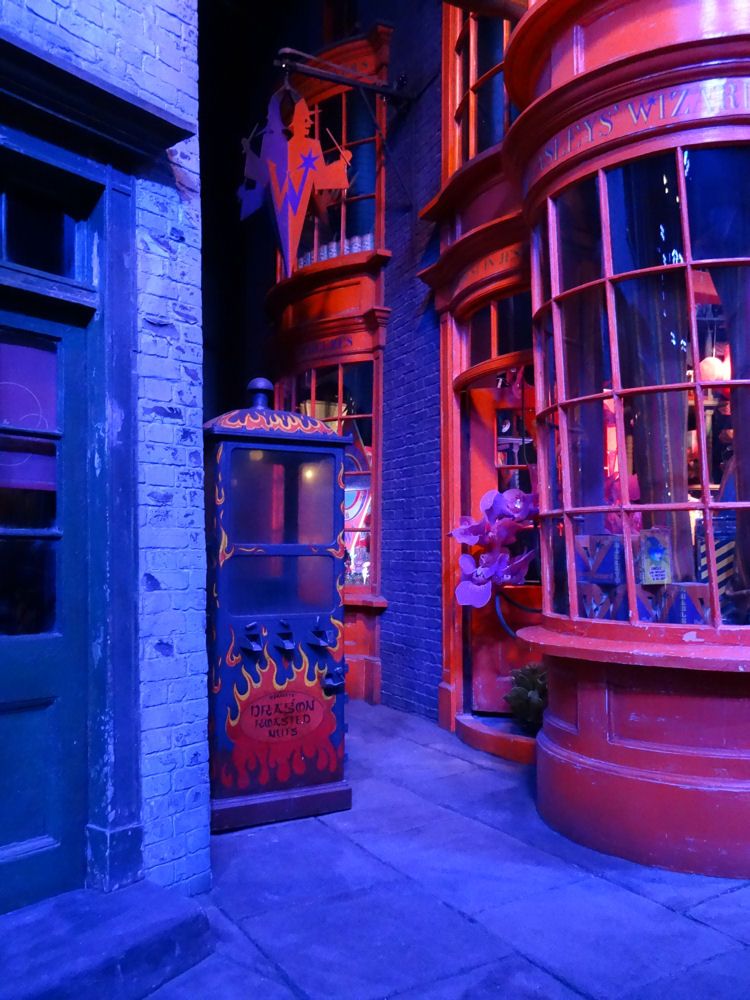 Alley veering off of Diagon Alley.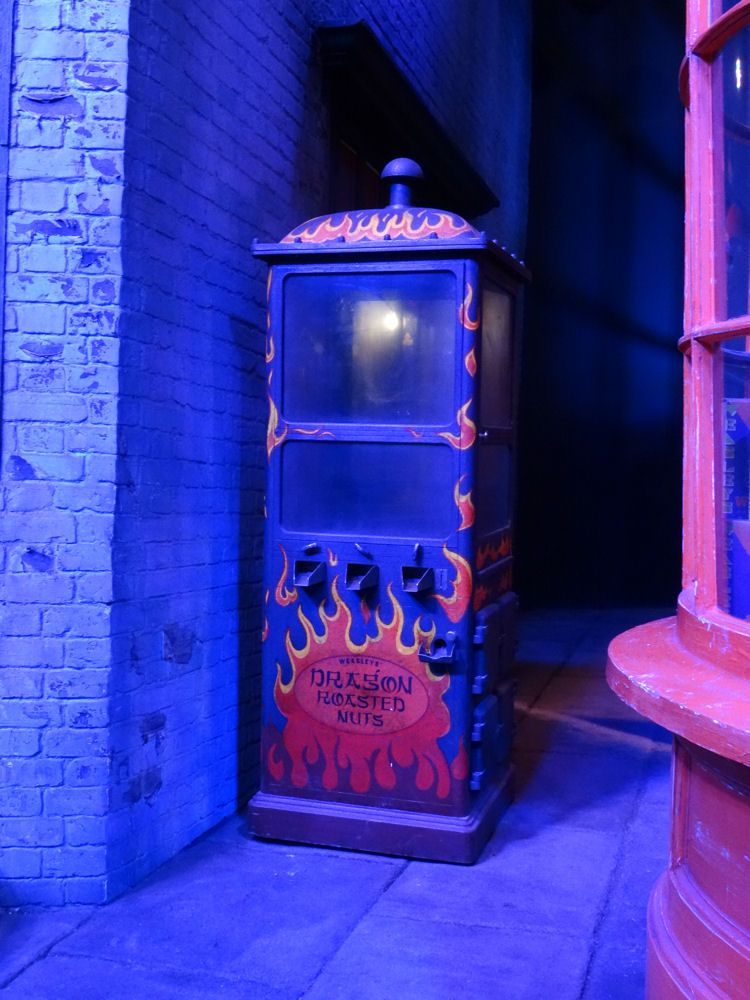 Roasted nuts vending machine.
Weasley's Wizard Wheezes.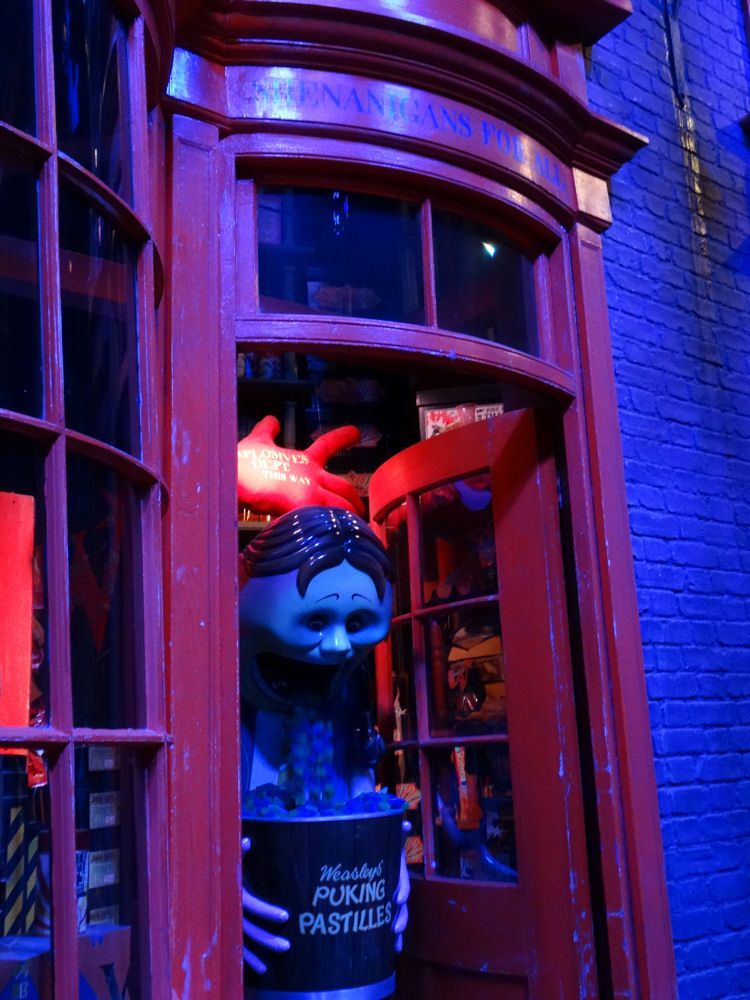 Puking Pastilles window display.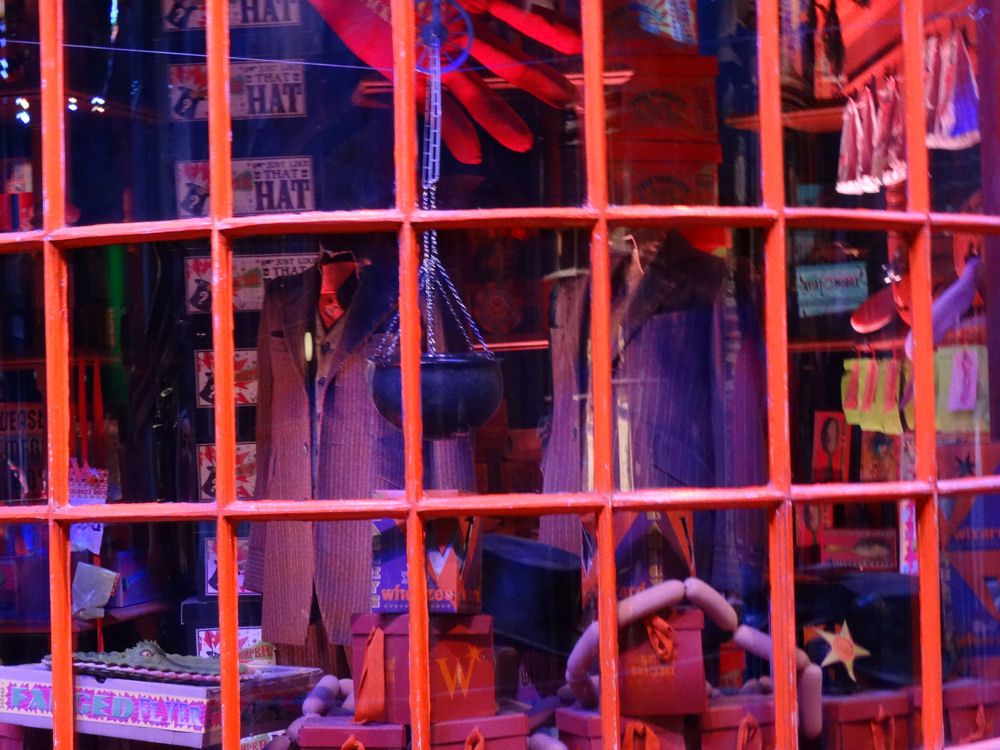 Weasley's Wizard Wheezes window display.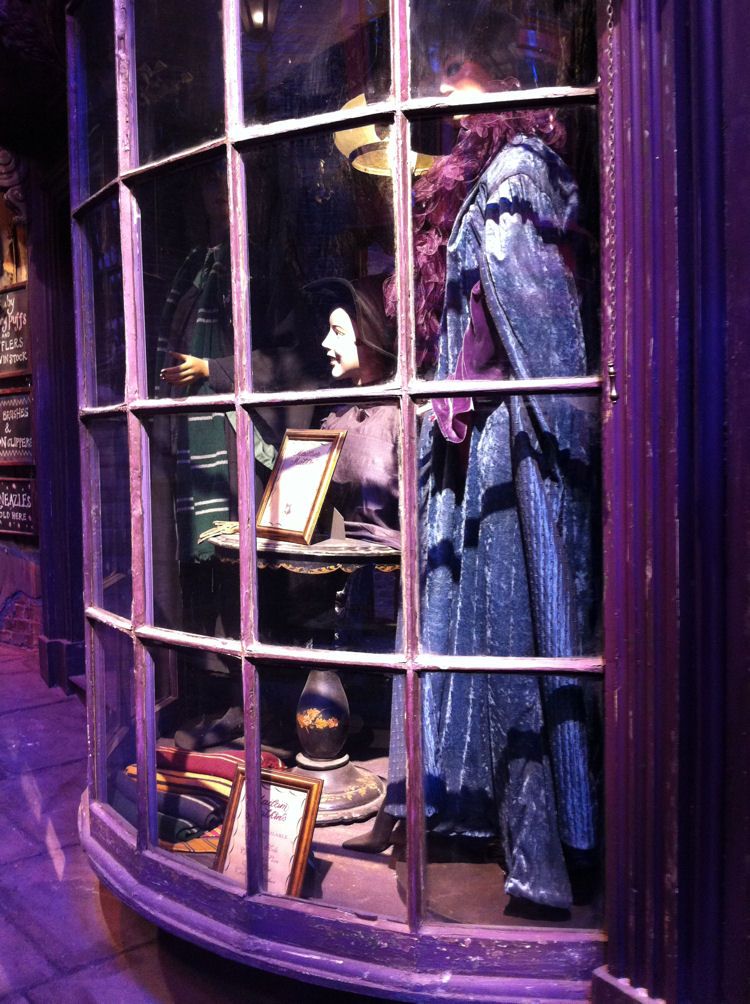 Madame Malkin's window display.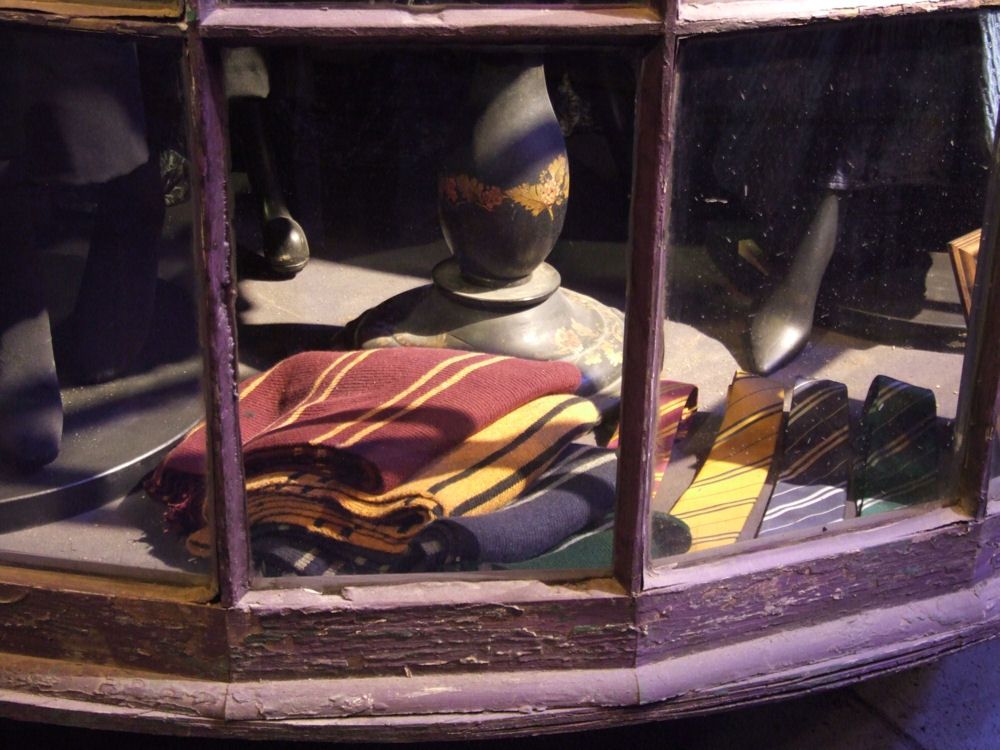 Hogwarts ties and scarves at Madame Malkin's.
The last room on the tour is the interior of Ollivander's. Not strictly on the Diagon Alley set, the wand boxes in this room have been modified to contain the names of everybody who's ever worked on the films. It's a lot of fun trying to find the names of your favourite actors ... here are just a few that I've found over my various trips ...
Ollivander's wand boxes.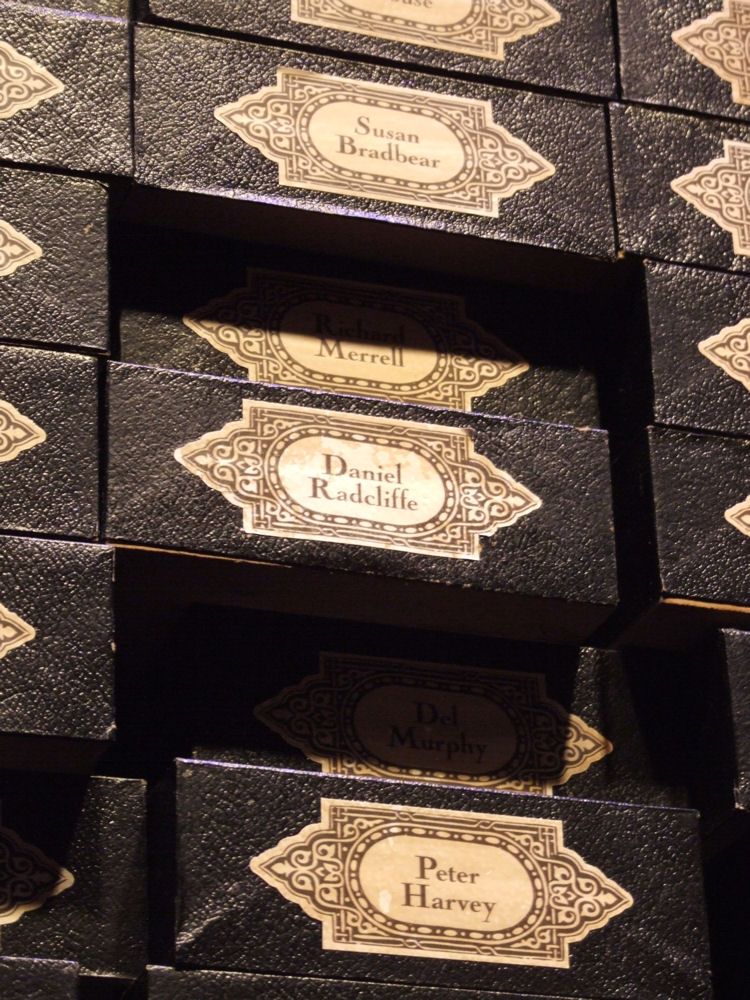 Daniel Radcliffe aka Harry Potter.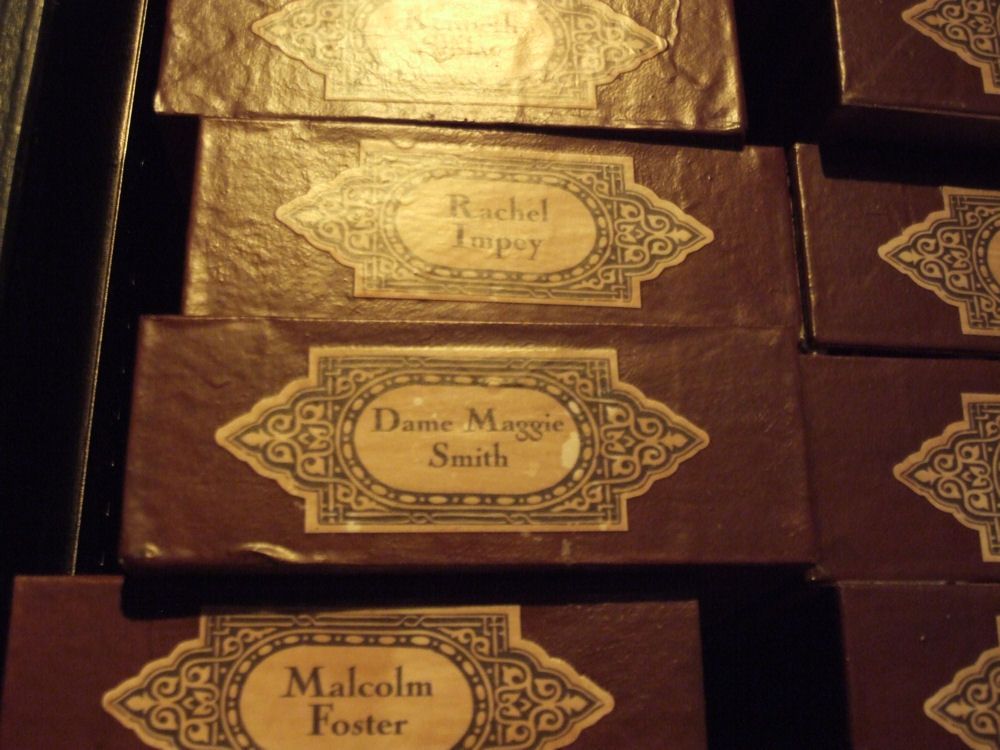 Dame Maggie Smith aka Professor McGonagall.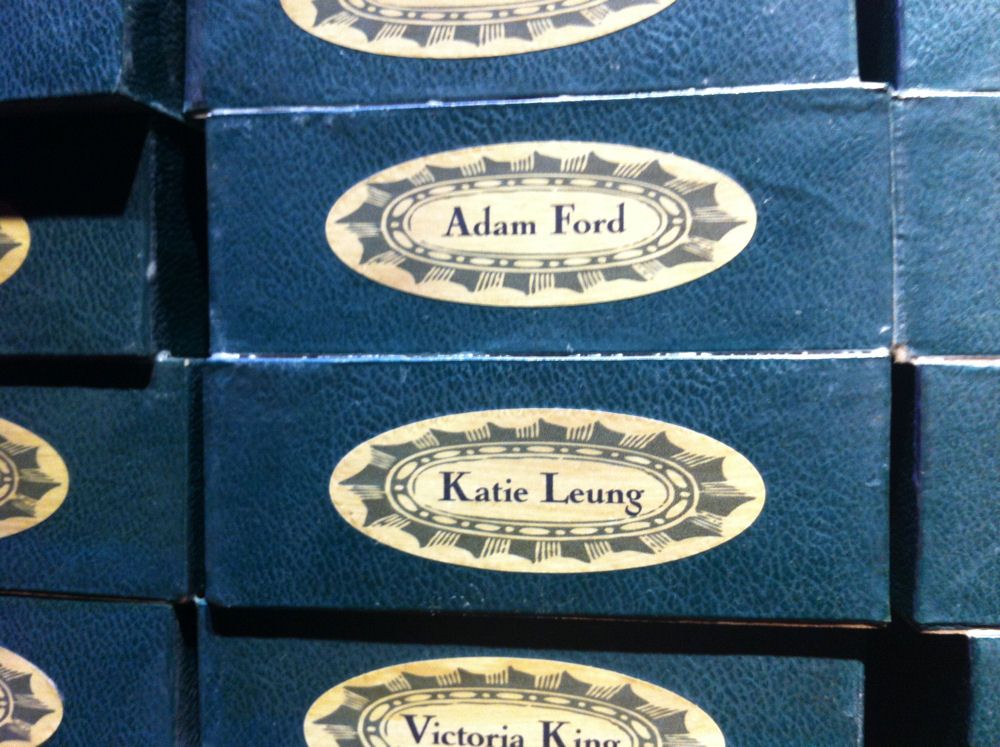 Katie Leung aka Cho Chang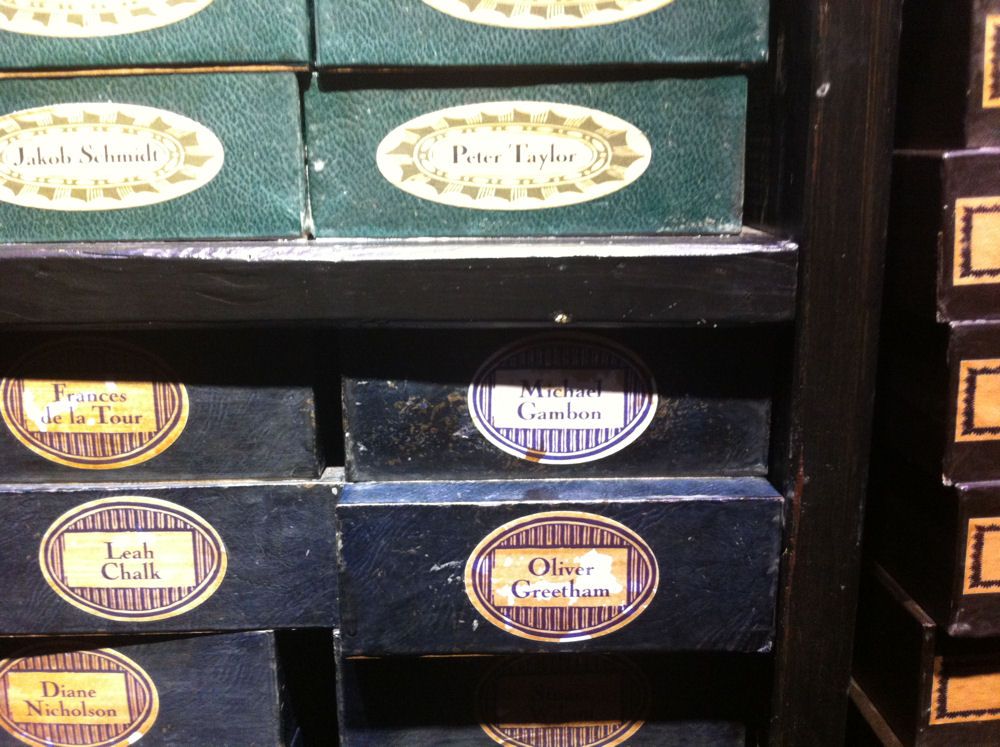 Michael Gambon aka Professor Dumbledore.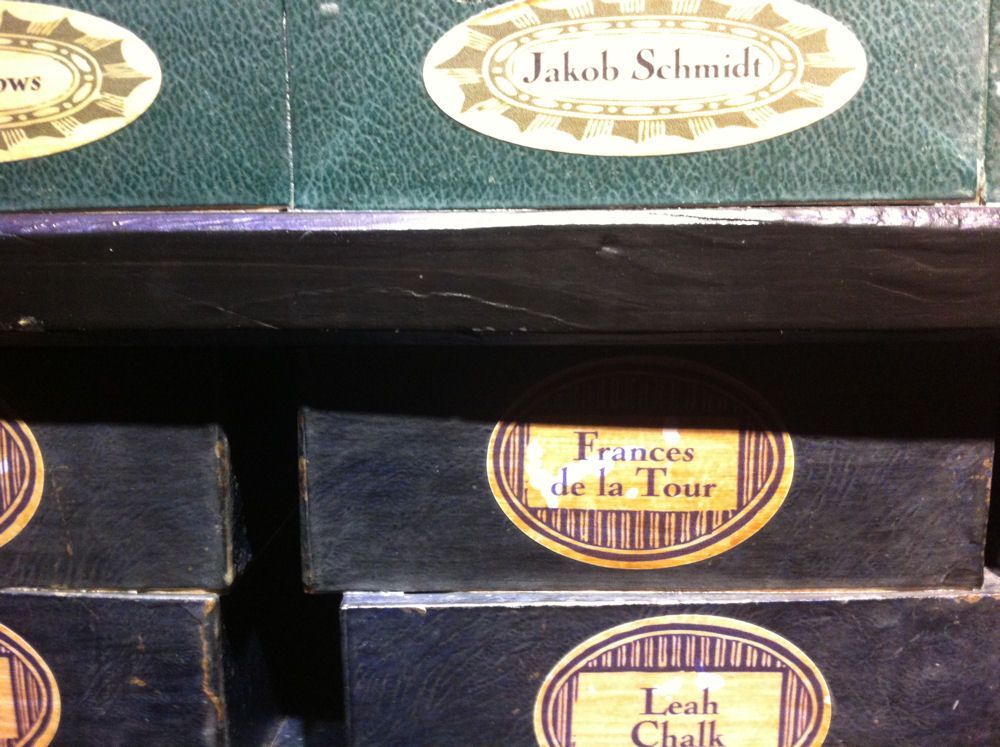 Frances de la Tour aka Madame Maxime.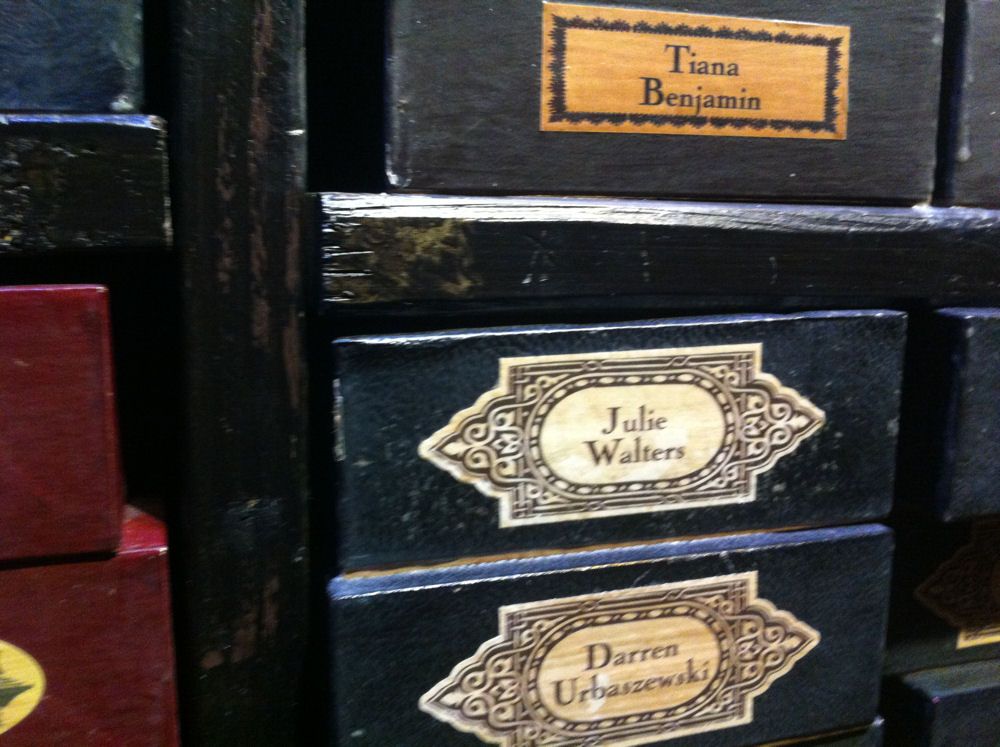 Julie Walters aka Molly Weasley.
So, the last post in my studio tour series literally takes you to Hogwarts ...