Yesterday I found myself wandering around Ikea, alongside what felt like the rest of England... it seems it's a prime destination for a rainy summer Saturday! I feel no shame in admitting that I love the place, it's very rare that I leave with nothing. On this occasion their '
Korken
' jars were calling out to me, they remind me of old school sweet shops. I've been meaning to have a go at some more sweet making for a while, I guess I took it as a sign!
Caramel is one of my favourite flavours (even better if it's salted). Recently, I've been looking for a good chewy caramel sweet recipe; but all the ones I came across require corn syrup, which isn't readily available in the UK. That was until I found
this
recipe from Ruth (an ex-Great British Bake-off contestant) at '
The Pink Whisk
'. It uses golden instead of corn syrup - so I was good to go!
Caramel is actually quite simple to make. All of the ingredients end up in one saucepan, you just have to be very careful to heat it to the right temperature. What I found more difficult was pouring the caramel into the silicone ice cube trays (have a read of
Ruth's method
if you don't know what I'm talking about), I overfilled them by quite a bit because the caramel wouldn't stop tumbling out of my jug like an avalanche!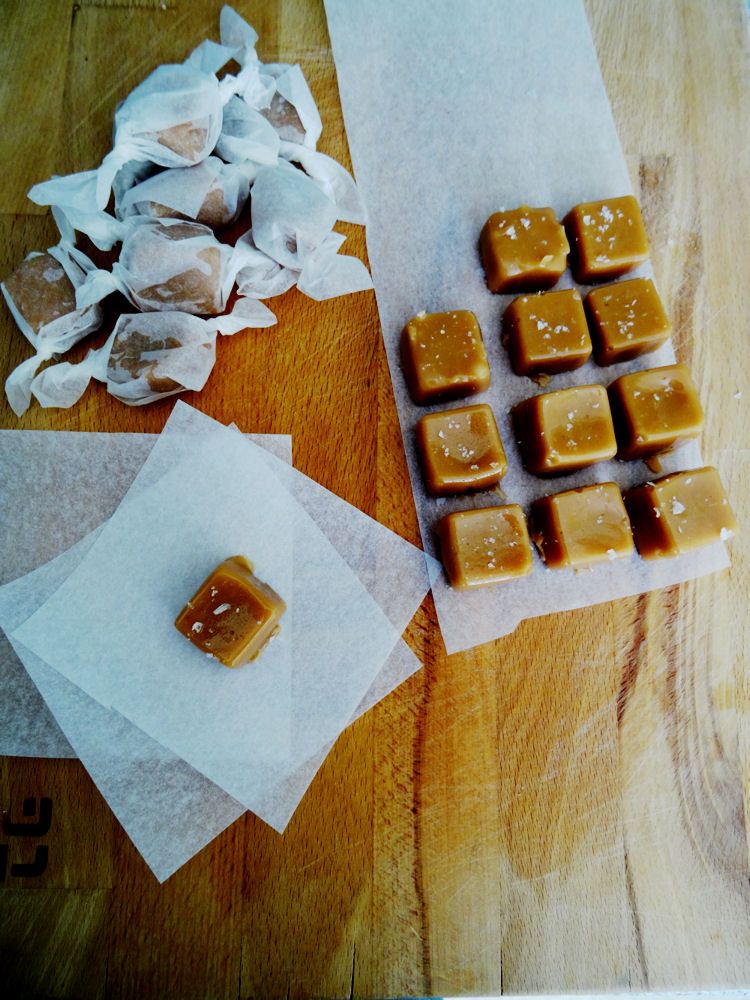 Still, they don't look 'too' bad and they taste incredible so I guess I'm quite proud of my first attempt. It was fun wrapping them up and making use of my new jar... I may have eaten a few too many just so that they would fit!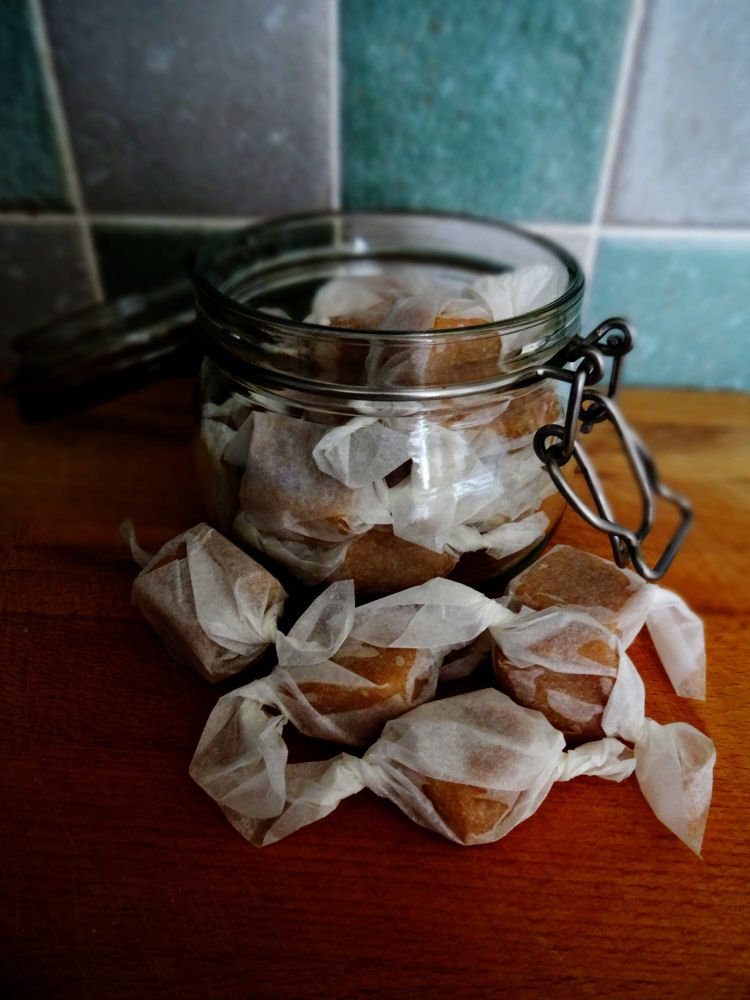 Confectionery is one of my favourite things to make. I've attempted marshmallow and fudge before, I think hard boiled sweets might be next on the agenda.