I've not been on holiday this summer. I usually end up heading to the coast and to be honest I've really missed it! There's something about being by the water, watching the waves roll in, not being able to define what's in the distance, that refreshes my mindset - I guess it reminds me that there are bigger things at work in this world, they were there before me, they'll be there after me - perspective.
Anyway, this all dawned on me last Saturday morning, which led to a spontaneous visit to the largest mass of water, in day-trip-able distance, that I could think of - Willen Lake.
Willen Lake is situated in Milton Keynes (MK). If you've never been to MK it's essentially a manufactured commuter town (almost a city, but it doesn't have a cathedral), it didn't grow organically and has a very American feel (the roads are straight, everything is organised in blocks). It's practical but very generic. Willen Lake is a haven from the mass of roundabouts and concrete architecture but in true MK style, there is still a lot to do!
There are two lakes, the south being more commercial, the North focusing on the wildlife. I made my way around both, taking pictures as I walked, so here are some of the highlights!
South Lake
The number of birds on the South Lake always makes me laugh, instead of staying in the natural secluded world of the North Lake, they flock en masse to the bustle of the south... they sure know where the food is!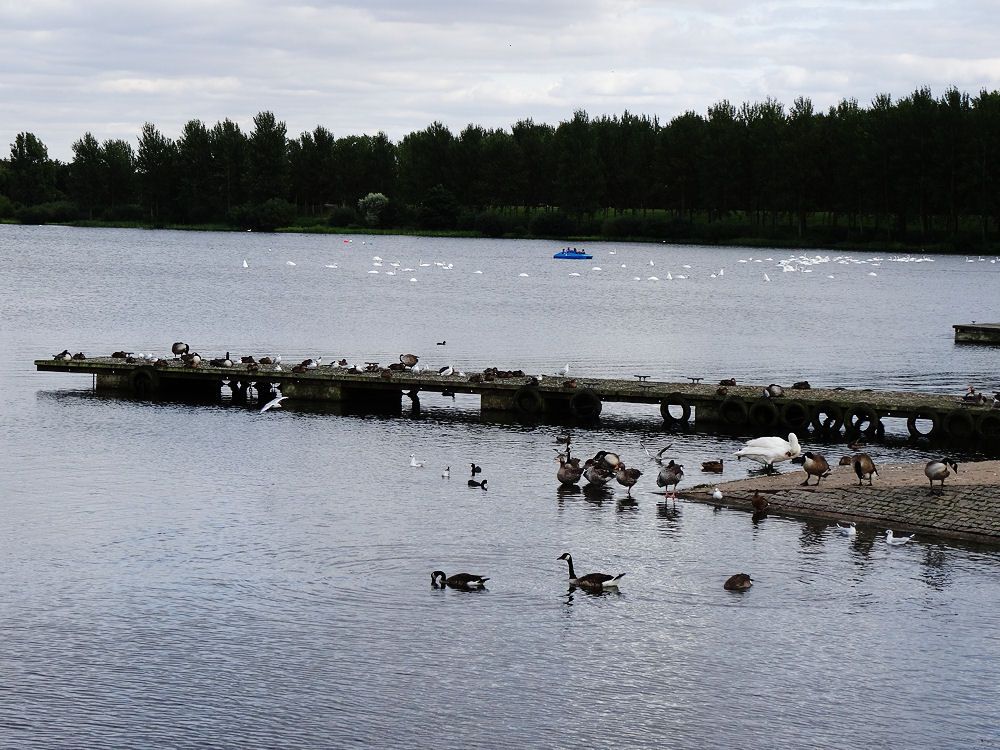 Attractions include sailing, boating (kayaks, pedalos and the like), crazy golf, cycling, a miniature railway and Aerial Extreme -
Go Ape
, but shorter.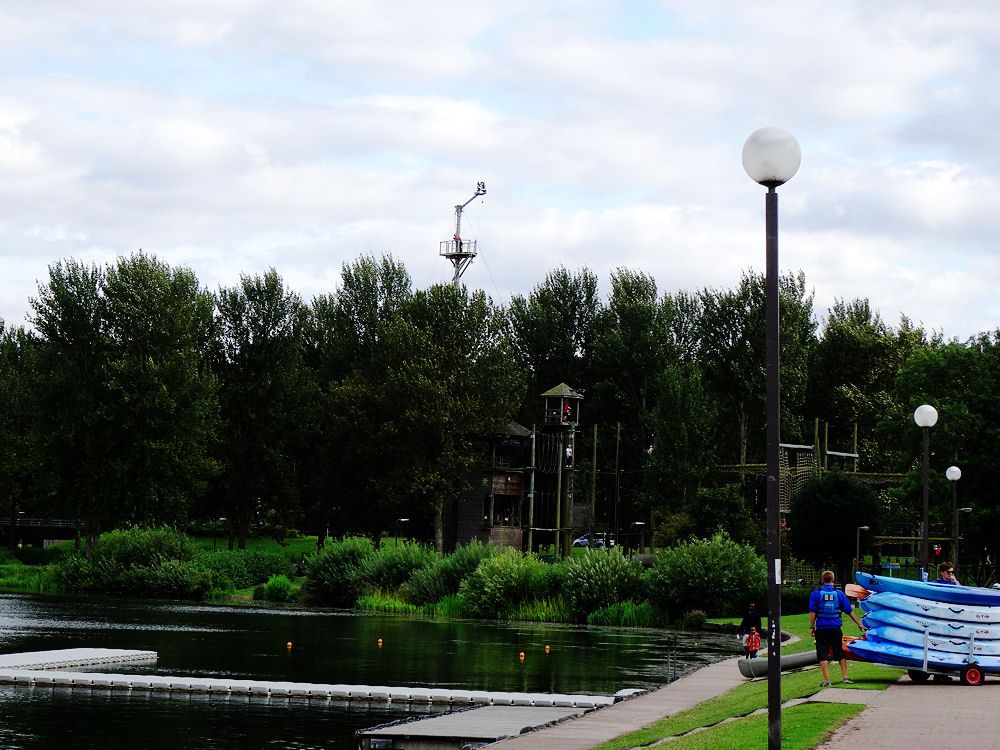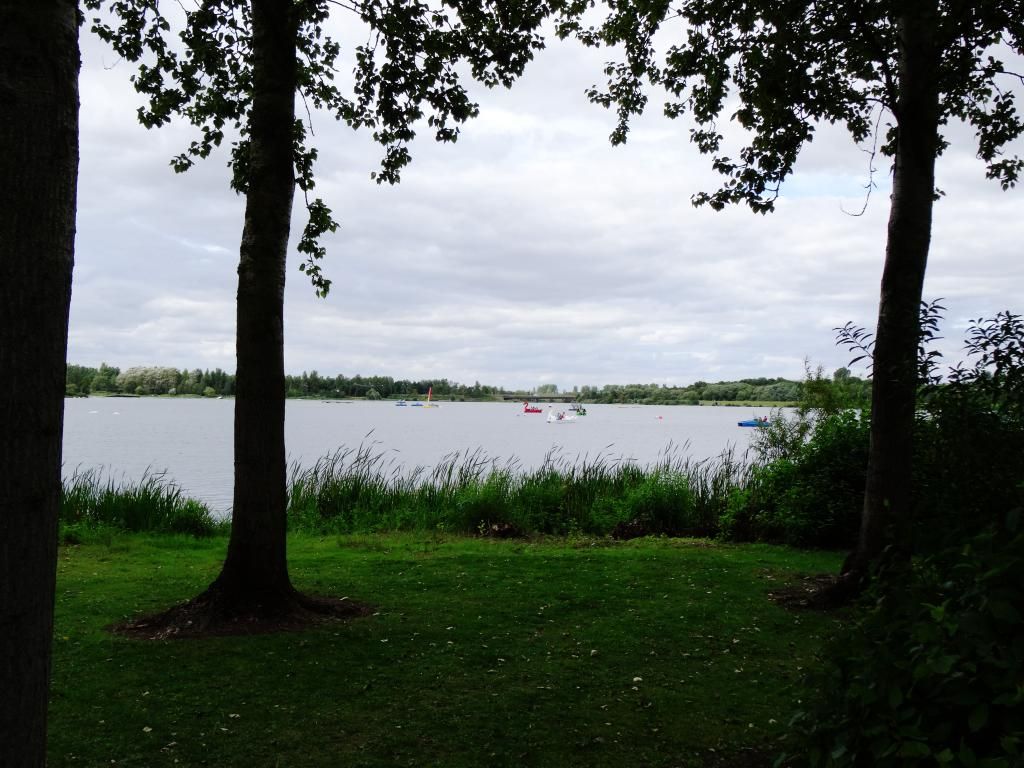 The Milton Keynes skyline - Xscape and the Theatre ... not quite London or New York ...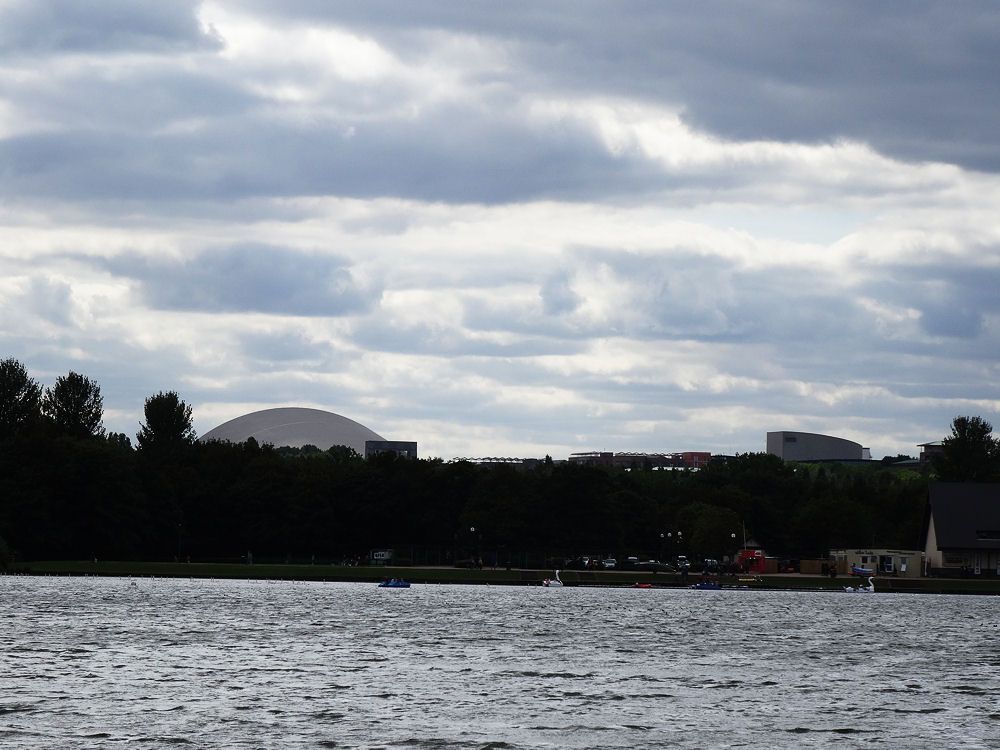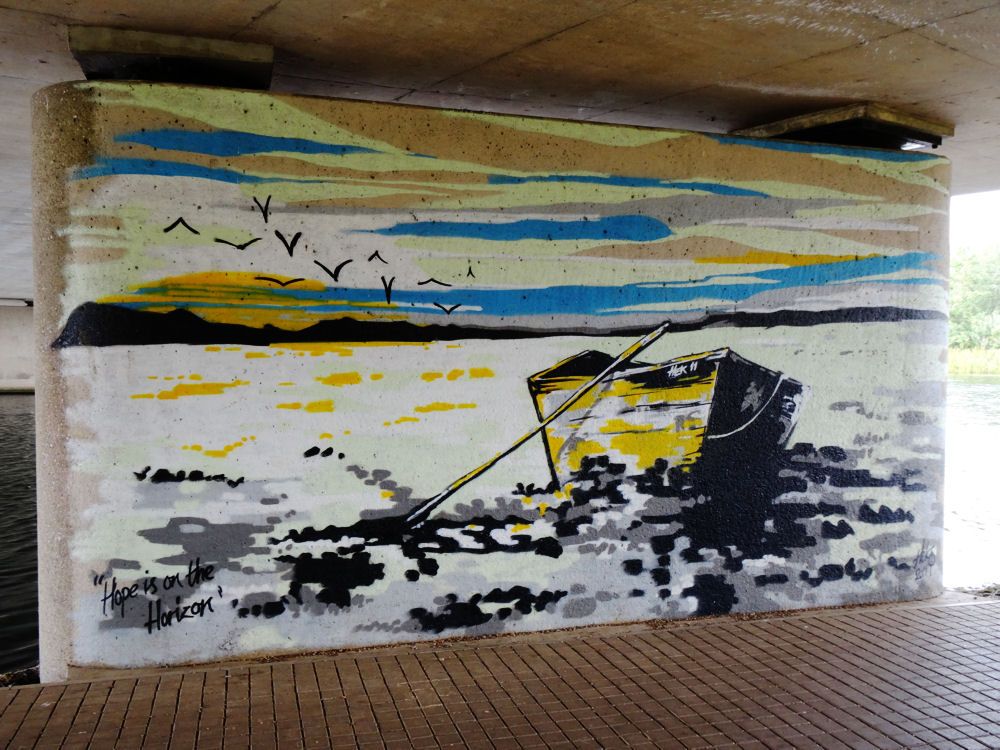 The next picture really sums up MK for me. A concrete jungle, built in the midst of idyllic countryside...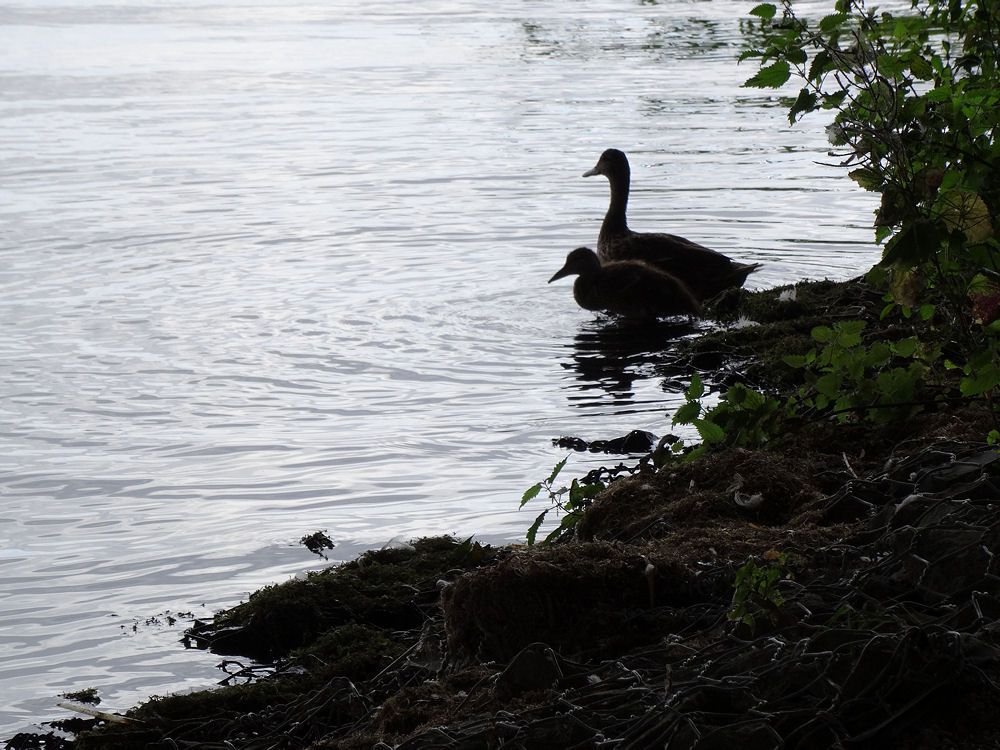 The South Lake also hosts 'WakeMK' - a cable that allows you to do board based water sports - mainly wakeboarding - on the lake. I've actually enjoyed wakeboarding on the sea before, but I'm reluctant to have a go on the cable ... if you fall in you have to swim/walk back to the start instead of being picked up!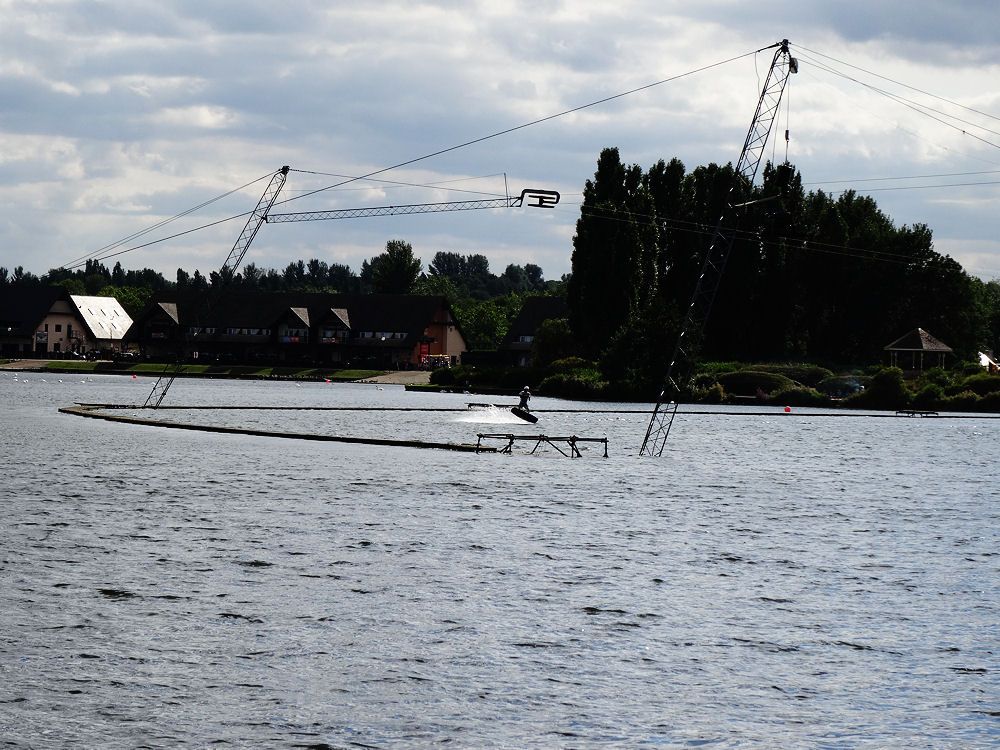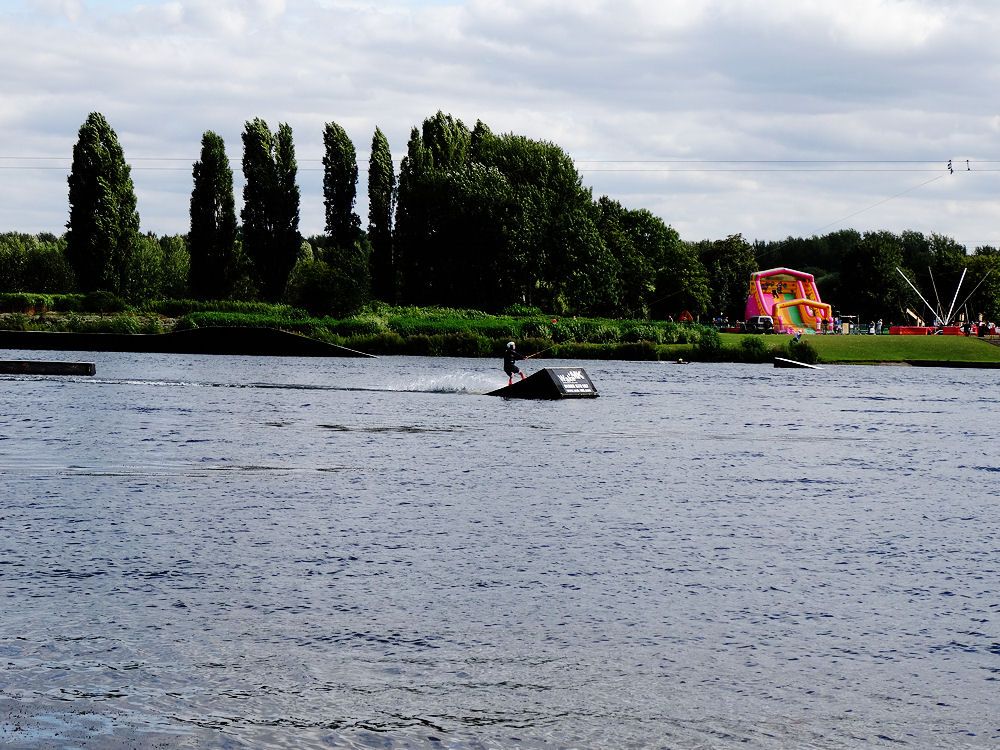 North Lake
It's a lot more peaceful!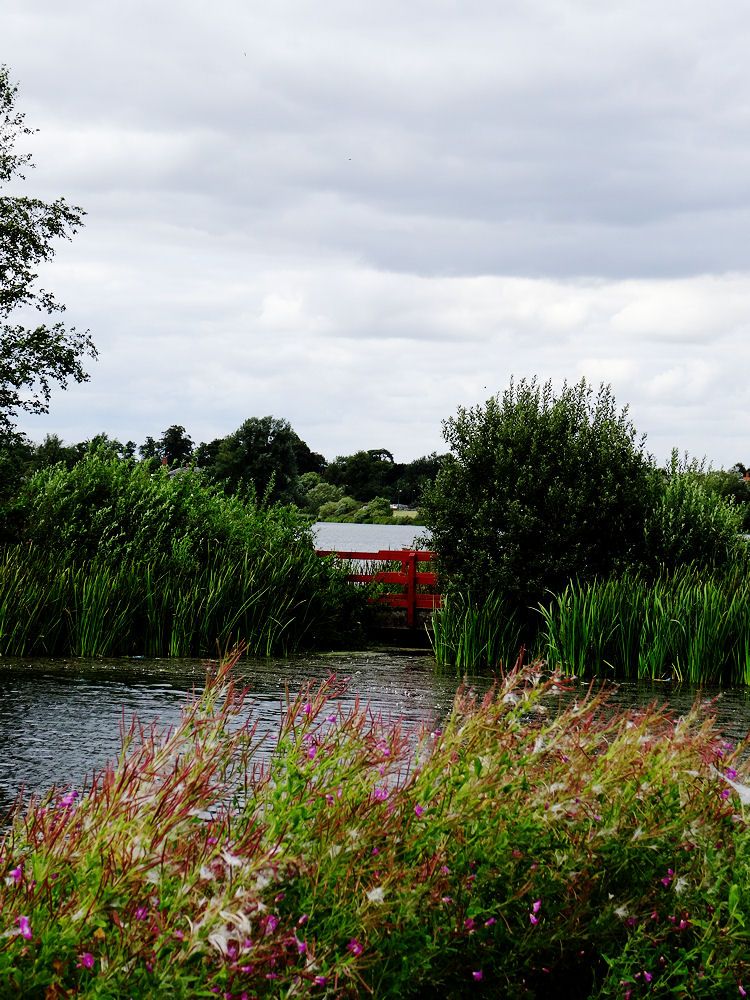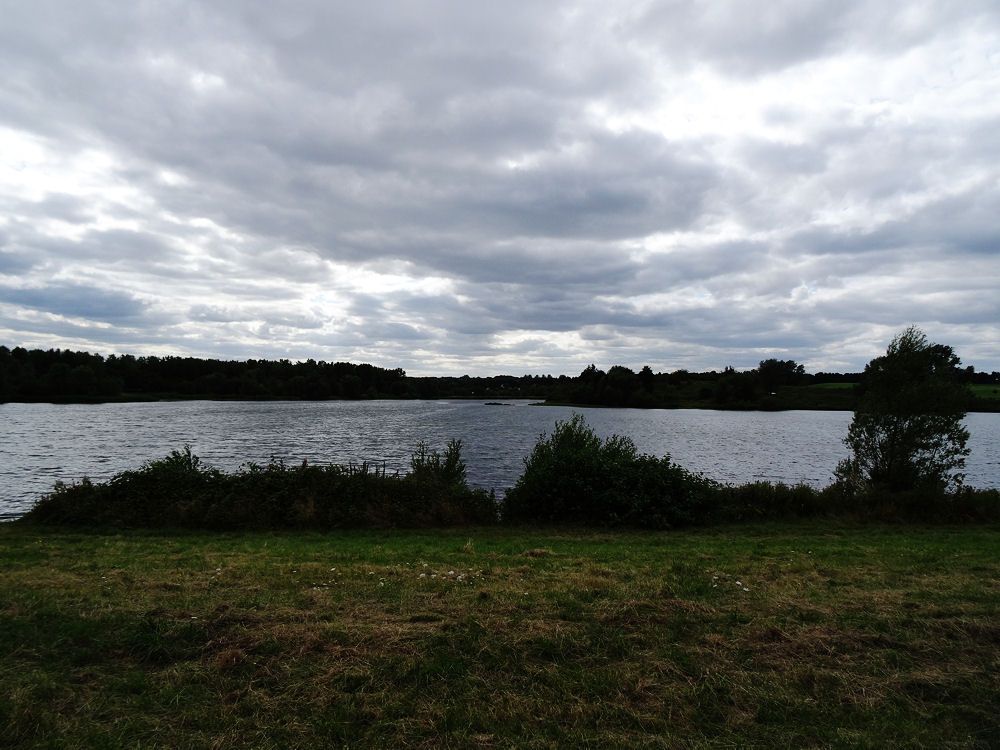 The next two pictures creep me out - I have a phobia of metal, concrete, flags, buoys (etc.) in water ... there's something eerily unnatural about their proximity ... in a past life, I think I must have died in a ship wreck!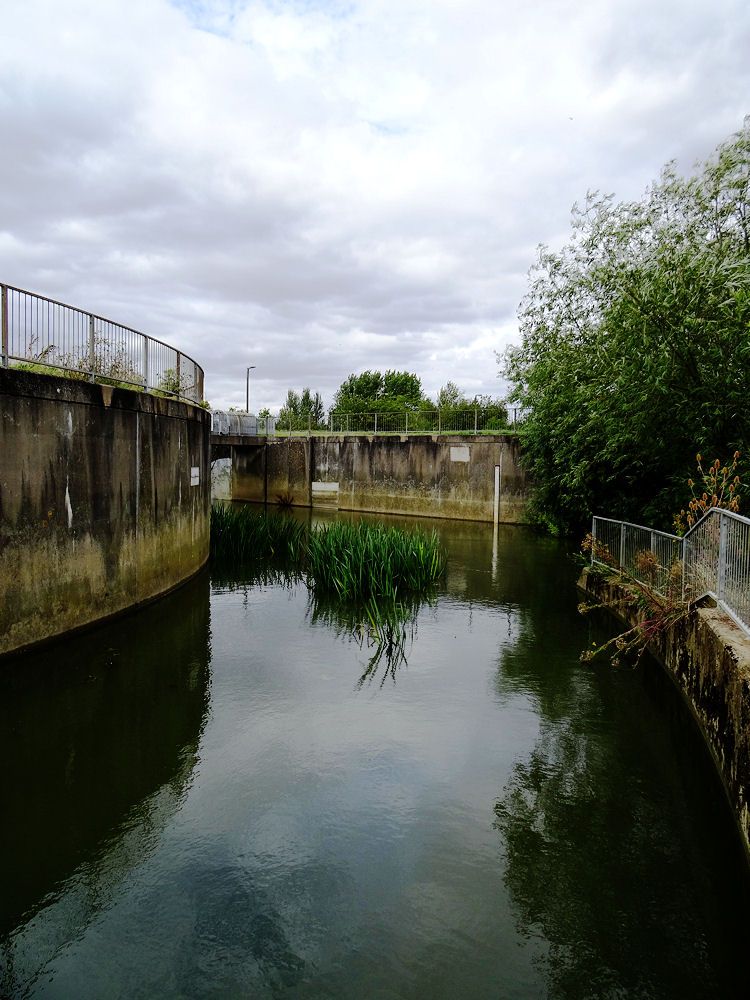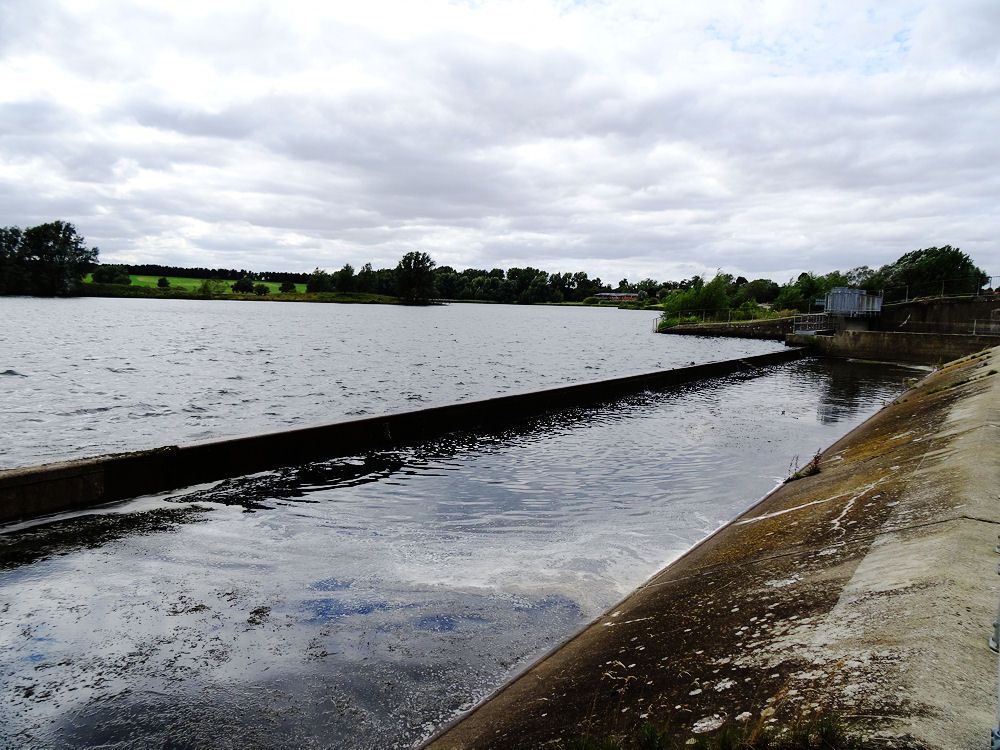 The
Willen Hospice
is actually located on the North Lake's banks, you pass it as you walk around the path - a very tranquil, beautiful, location - a very worthwhile cause.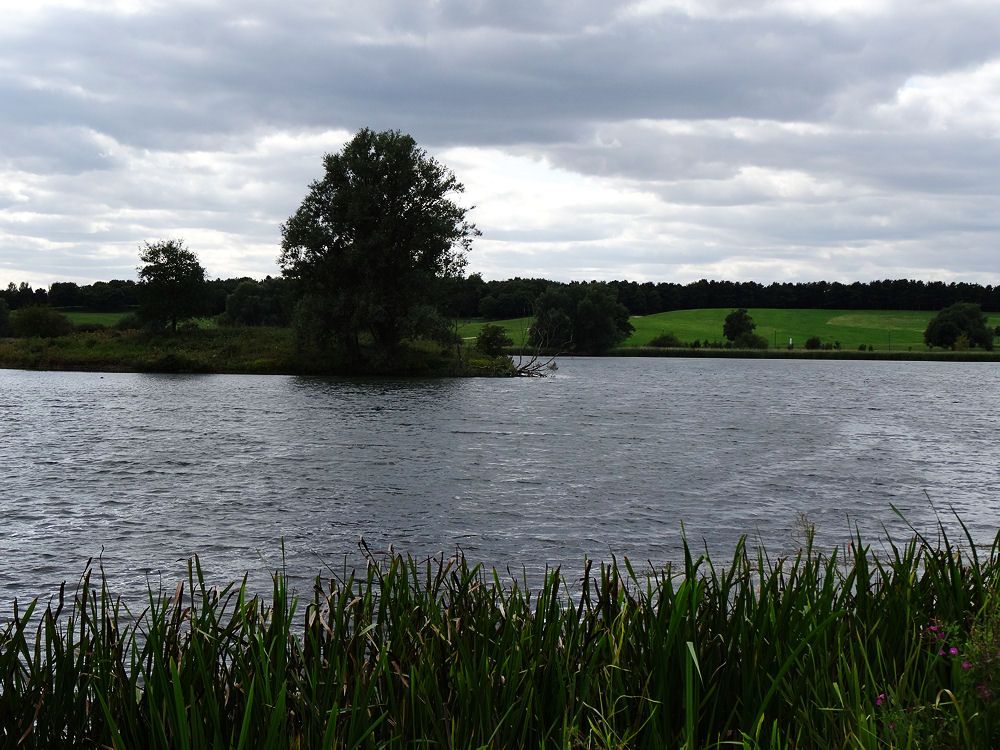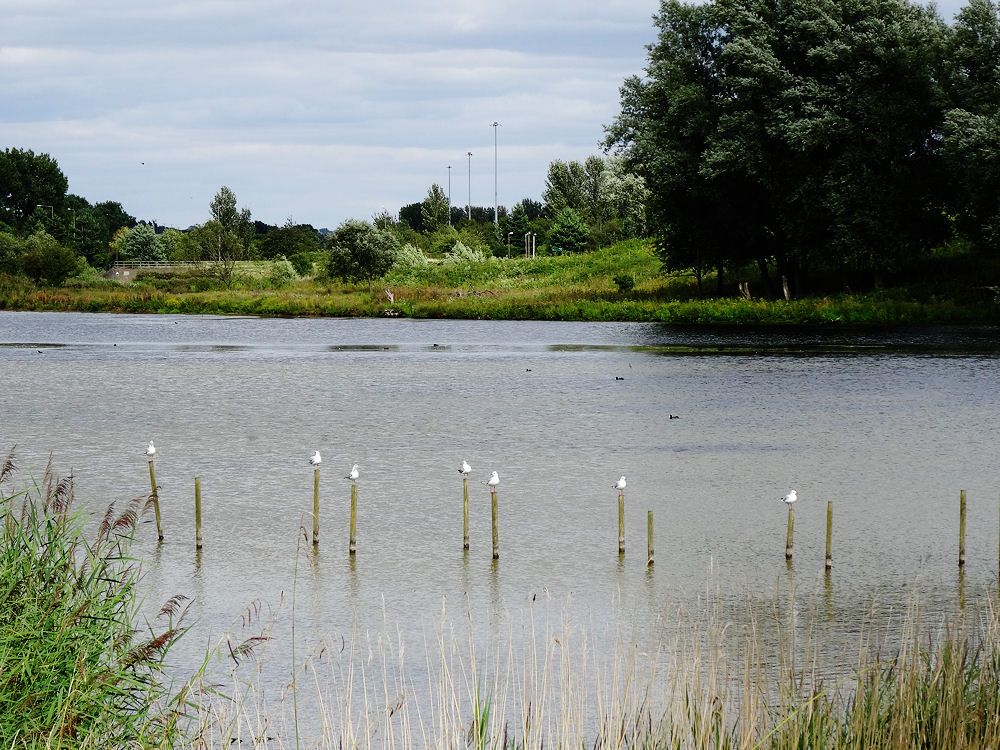 Now, this is where things get strange ... I find MK to be very disjointed, the banks of the lake are no exception. You randomly stumble across 'The Labyrinth' next to the 'Peace Pagoda' (a Buddhist Temple) next to MK's un-named answer to Stonehenge ...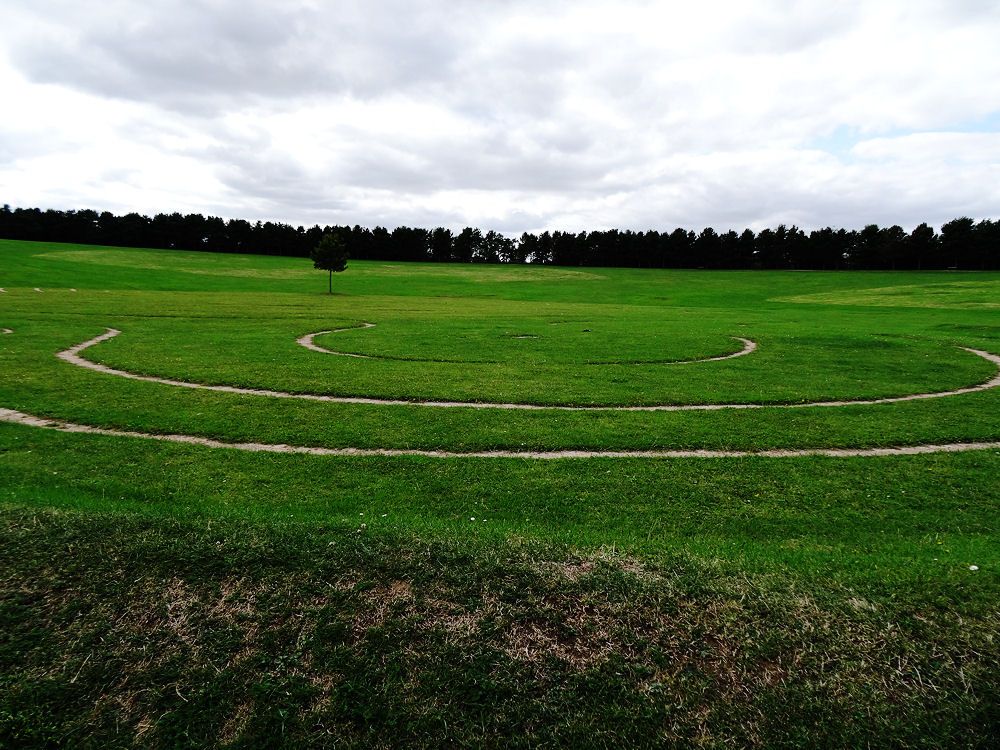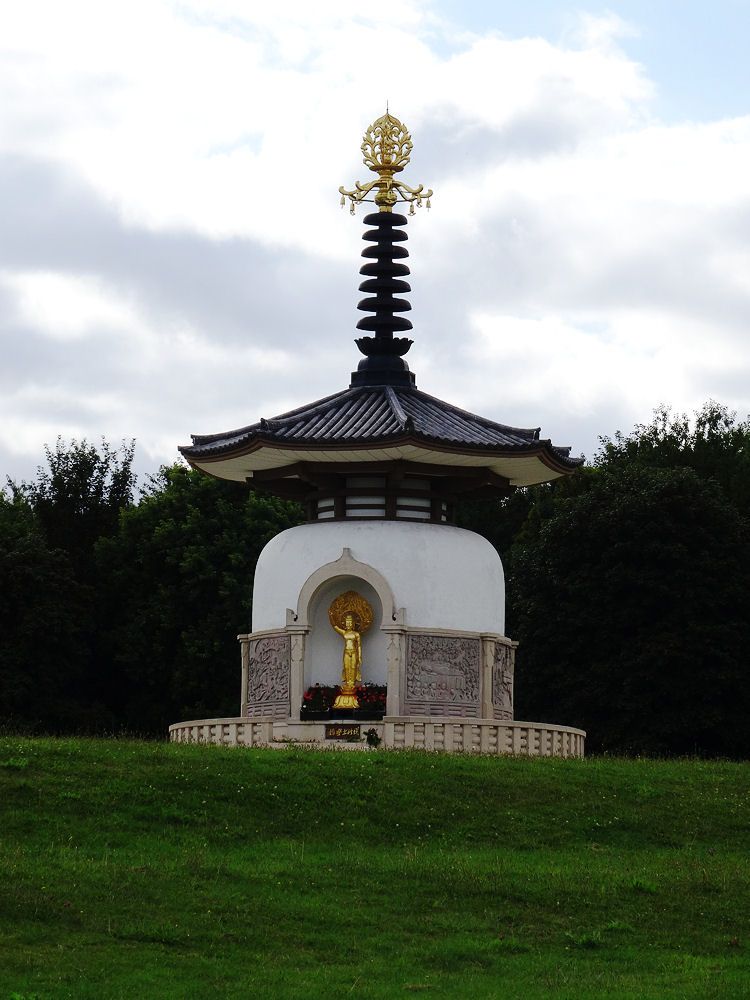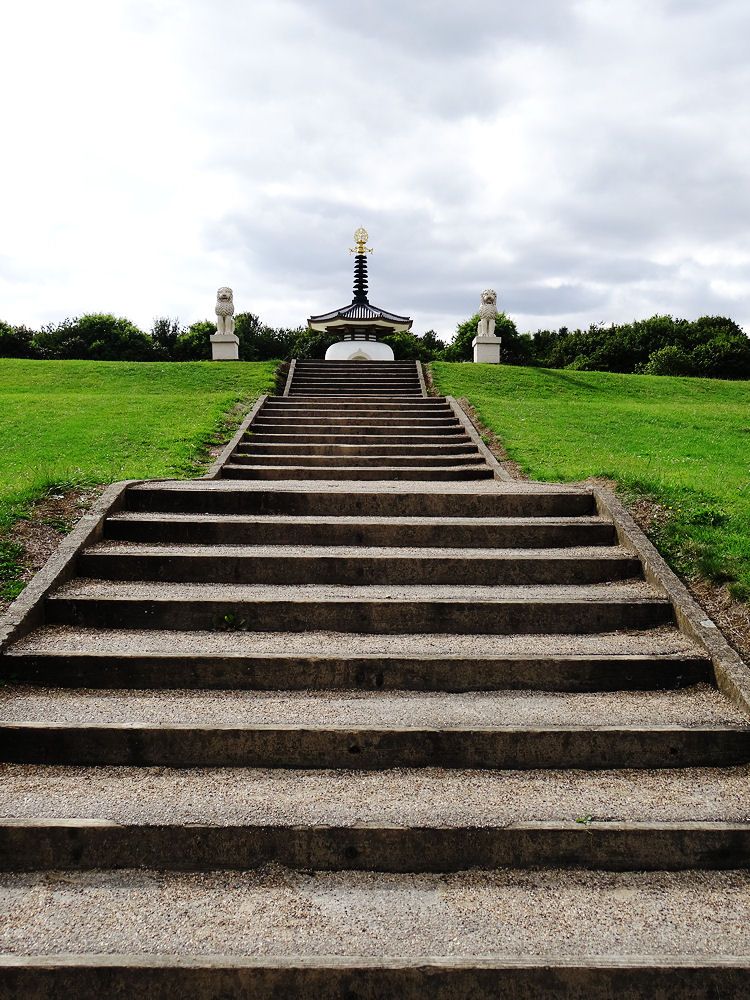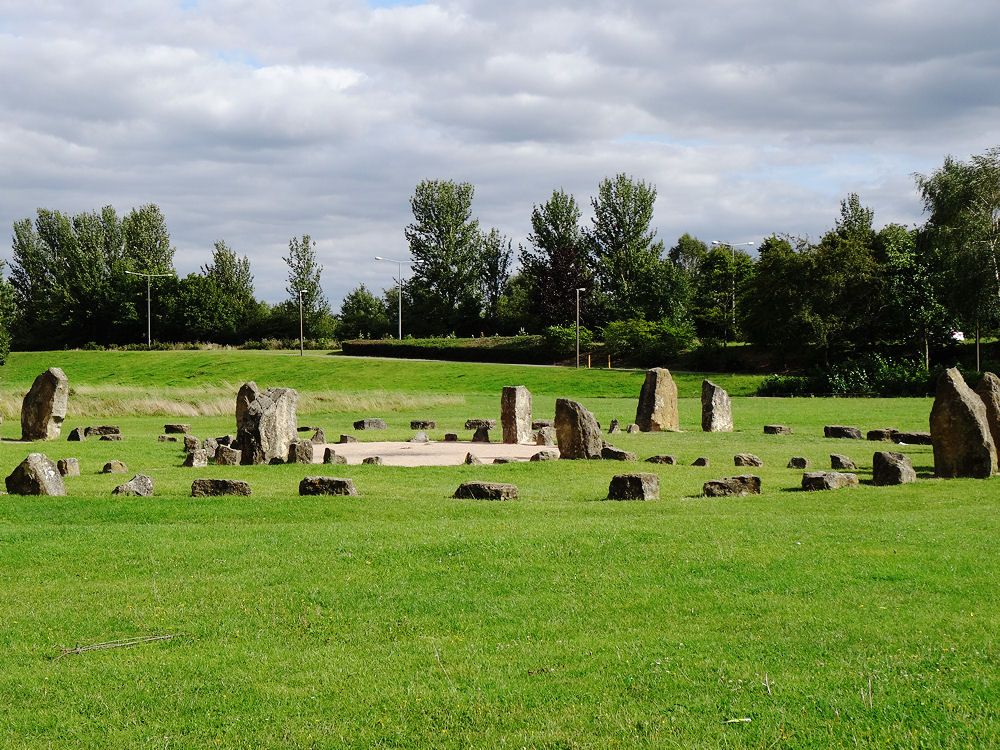 I think I'll leave it on that note - it's a lovely, even if a bit bizarre, place to visit!