Until this year I would say I was respectful of but pretty ignorant about, Britain's involvement in the First World War. The History education I received at school was pretty diabolical, I dropped the subject at the earliest opportunity and never studied this war in any sort of depth. So, like many others, I found this year's centenary commemorations for the start of WWI to be starkly enlightening.
Back in August my village held a service to remember those, from our community, who went to fight and never came home. Now, I live in the tiniest of tiny rural hamlets, so was pretty astonished to find out that six men died in battle - three of them from the same family. To put that into some sort of perspective, they account for about ten percent (more so then) of the population and pretty much all of their generation.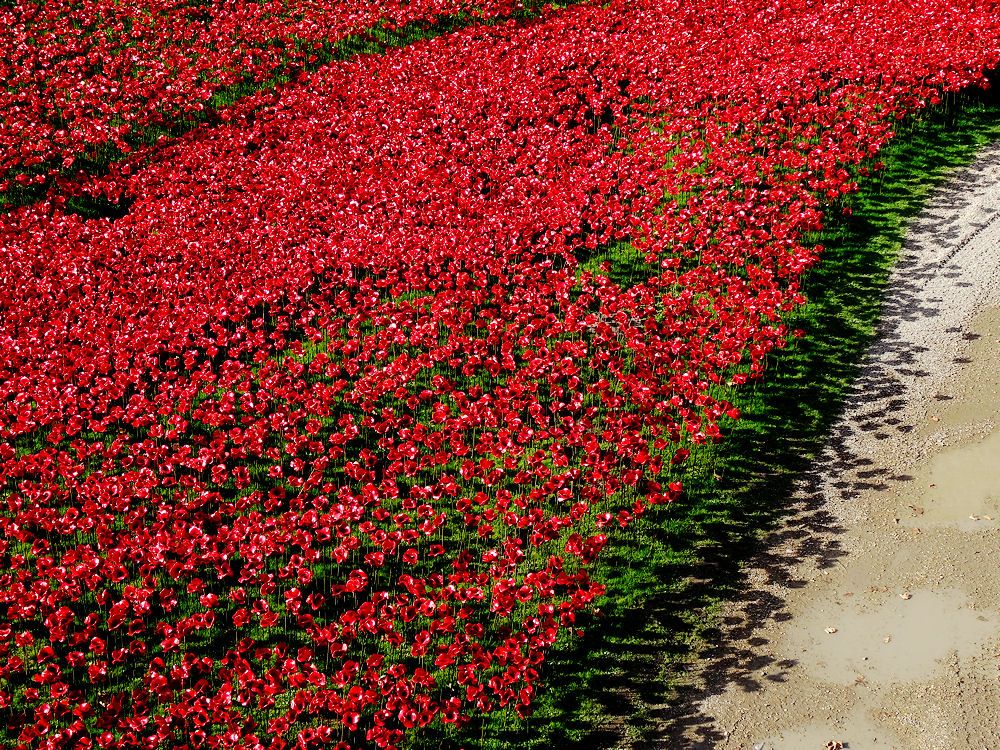 Last week I went to visit the Tower of London's own memorial. In the moat of the castle, they've placed a ceramic poppy for each British fatality from the war. By the time the installation is completed on November 11th, there will be 888,246 poppies in the moat.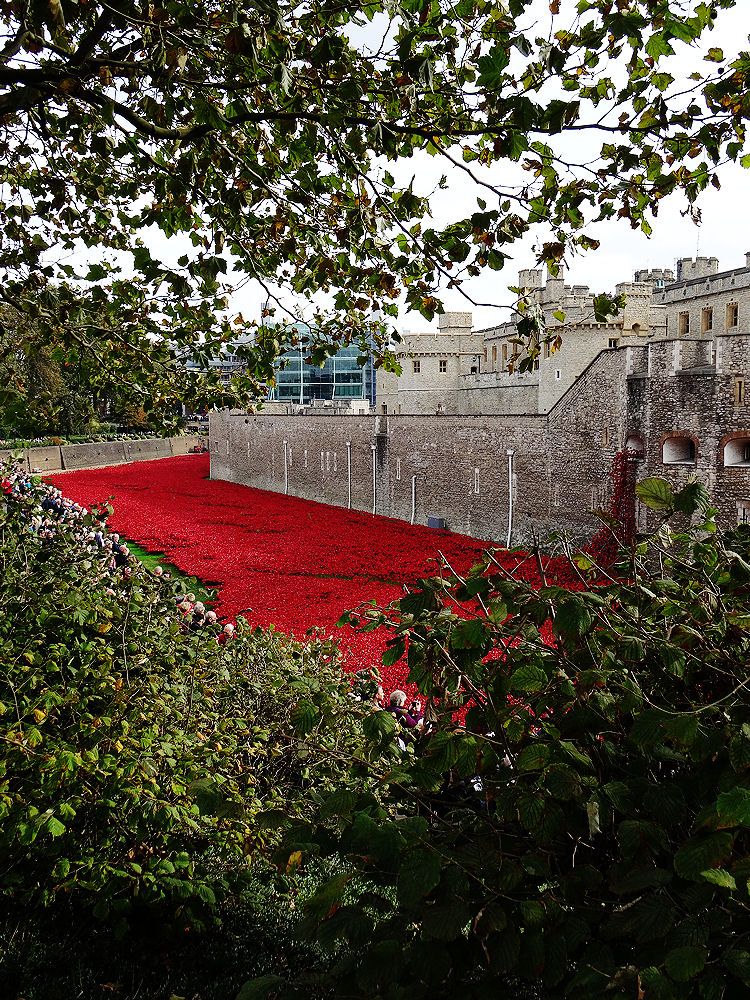 When I arrived, I'd just got off a packed tube and was met by an even more crammed stream of individuals surrounding the tower, each and every one of them pushing their way to get a better view of the poppies. I've never liked crowds of people, but this time they served a purpose. It dawned on me quite rapidly that there were significantly more poppies in the moat than people surrounding me - a massive reality check - then I realised there were still more poppies to be put out ... the scale of the loss is astounding.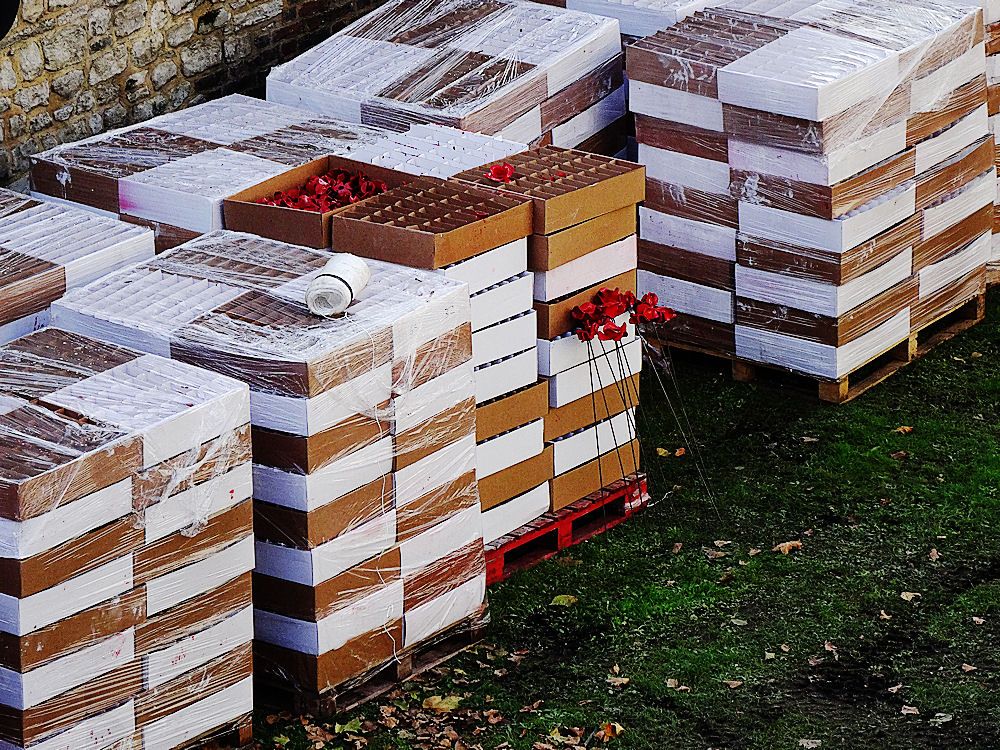 I'm incredibly grateful for those individuals who gave their lives for my future. In my lifetime and that of my parent's we've seen such rapid cultural and technological change that it's easy to think of both World Wars as being in the distant past, but they're really not. We must remember these individuals as exactly that - individuals. It's astonishing to think about how many family trees came to an abrupt halt, how many families lost their members and how many people lost their futures.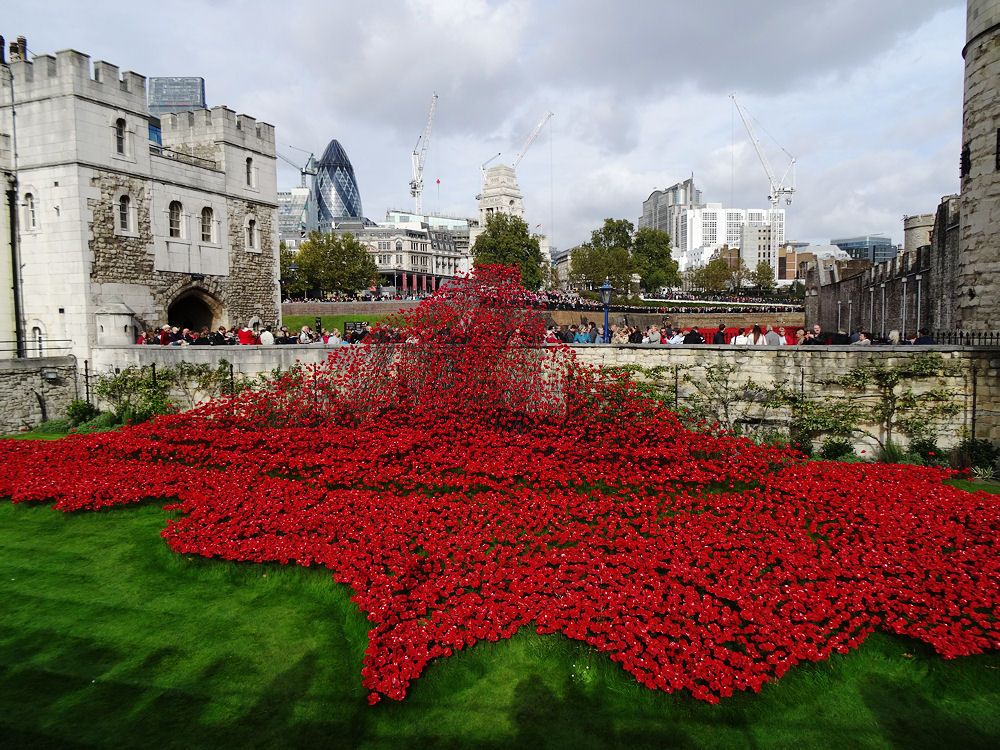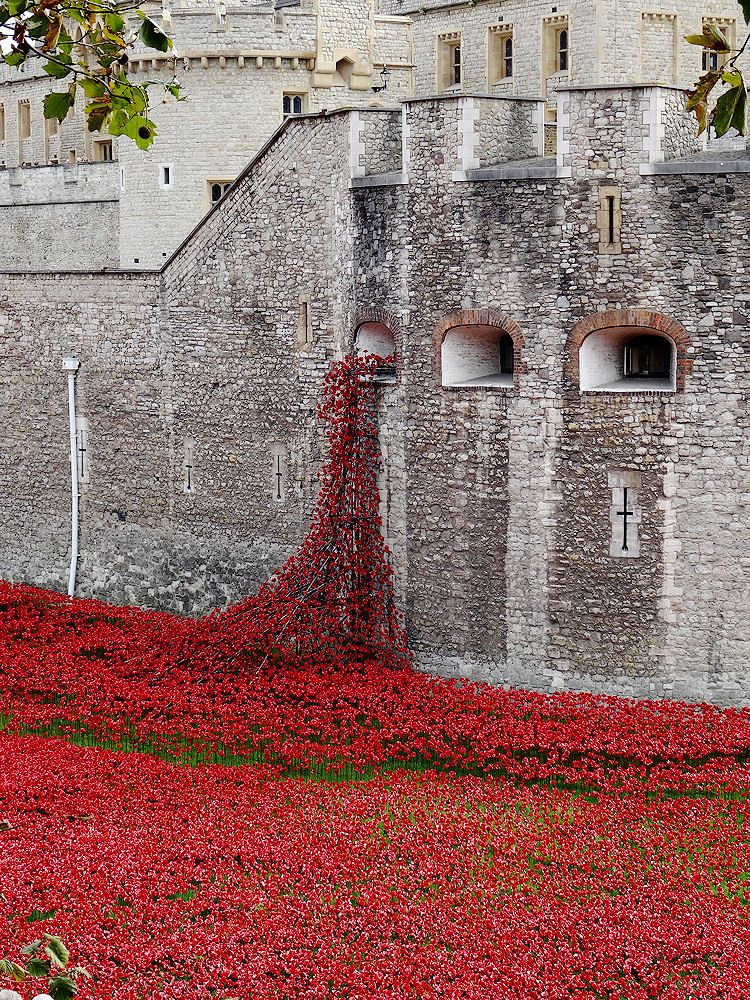 I think that's what I liked most about the installation. There was movement. The poppies jumped bridges and tumbled out of the tower. The poppies worked together, with a common goal, as the soldiers they represent had done before them. They weren't static or lifeless ... the memory lives on.
If you want to visit the poppies for yourself they will remain at the Tower of London until November 11th. I would really recommend a trip, without visiting I think it's difficult to get a sense of the scale of the installation. I found the whole experience incredibly moving.