If you're anything like me, the new year is an excellent excuse to buy some new stationery. I'm a strong advocate for planning one's life on paper instead of electronically. I find it all too easy to get lost in an electronic calendar! - stationery brings clarity and freedom, it's easier to get an overall sense of what I have planned.
Here's what I'll be using and how I'll be using it ...
Let me start with a quick note to say that
Muji's 0.5 Gel Ink Pens
are my absolute favourite. They glide well, dry quickly, and come in a tonne of colours. I rarely write with anything else these days, particularly when it comes to organisation ...
Planning My Blog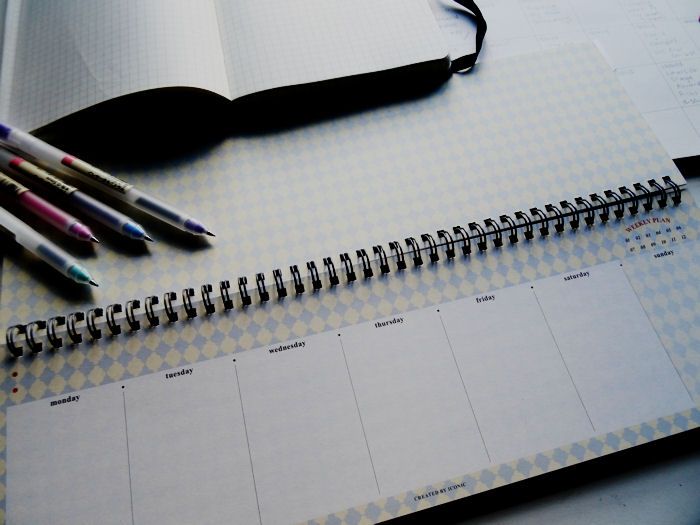 I'll be using the three 'Iconic' items I received for Christmas to plan Ribbons of Memory this year. Blog posts will be scheduled on the monthly pad. I'll break each post down into smaller tasks (photography, baking, writing, editing, photo editing etc.) on the
to do list
; then schedule each task on the
weekly pad
. That's of course after I've plucked the best ideas from my
Moleskine notebook
(Black, Large, Squared) ... square because you can use it both landscape and portrait!
I love the fact that this range of stationery is entirely flexible. You date everything yourself so you can skip weeks or have multiple pages for a week/month if needed. Plus the page decoration varies within each pad and for once I really like all of the patterns. I've said before that my stationery has to be practical before it's pretty, this set covers both factors in a non-cutesy way ... which is perfect for me ... I mean, can anyone really stand to look at the same sickly cartoon bunny rabbit, day in day out for an entire year?
Planning My Life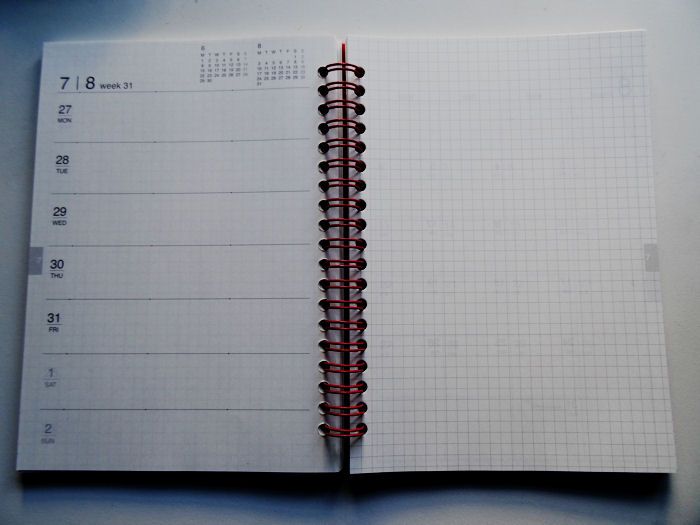 The
Muji A5 Weekly/Monthly diary
has been my go-to for a few years, mainly because of its simplicity and practicality. As the name suggests, it has a calendar for each month followed by weekly pages. I particularly like the fact that each week has a full A5 notes page; I use them for jotting down the longer details of my plans, scheduling my exercise (for some reason if I write it down at the start of the week I'm more likely to actually do it!) and keeping track of the vital statistics of my year - what I've baked, read, watched etc.
It also has a tonne of squared note pages at the back, which always comes in handy - particularly as the diary itself is still a decent size for carrying around in my everyday handbag ... it's a lot less chunky than my old Filofax, but definitely just as functional!