Affiliate links are marked with an asterisk. Learn more.
I should say now that we don't go on many holidays; it's difficult to find somewhere that appeals to the both of us (my dad and I) given our differing genders and a significant age gap. However, upon handing in the 10,000-word thesis that marked the end of my university career; we both agreed that some time away was in order. During my childhood we visited Center Parcs (Whinfell Forest) together numerous times; the great memories we shared, ease of travel and last minute availability resulted in an obvious return visit, this time to a new location – Sherwood Forest. I must admit I was a little apprehensive that we wouldn't find many activities to enjoy together, I couldn't have been more wrong – we had a wonderful time!
Center Parcs Sherwood Forest Accommodation
First I want to mention the accommodation. This was my first time in an actual lodge (at Whinfell we used to opt for the one bedroom apartments) and I adored it. We were lucky with last minute availability, managing to secure a 2 bedroom woodland lodge (Oak 597) close to all of the central amenities (the lake, village square, sports centre etc.) but secluded enough to feel like we were actually miles away from it all. It was a great little lodge, very modern, clean, practical:
Bedroom 1: Double Bed
Bedroom 2: Single Bed x2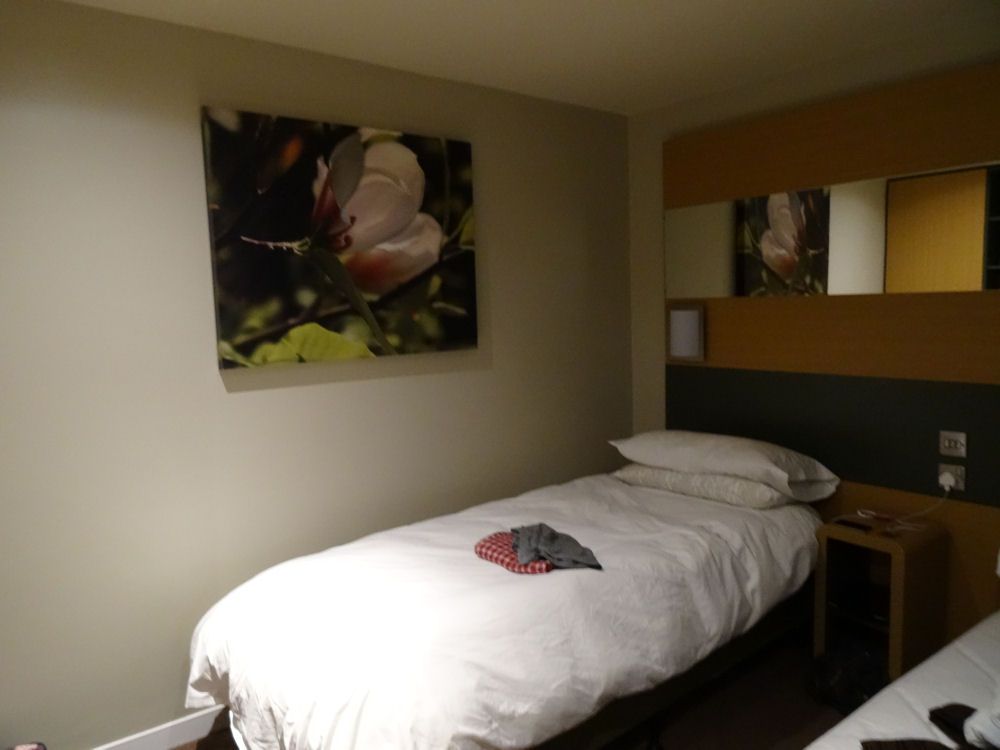 I found the rooms relatively spacious, with plenty of storage space. The beds were very comfy but far too warm – my mattress felt like it was absorbing a lot of heat!
Living Room: The sofa was ridiculously comfortable, to the point where I was considering sleeping on it due to my aforementioned heat absorbing mattress! I loved how airy the lodge felt thanks to the floor to ceiling windows.
Kitchen: We ate out every night so didn't really test the scope of the kitchen, but it looked well stocked and was perfectly adequate for our breakfast needs.
Dining Area: Again, we didn't really use this, but I loved the design of the lodge and the dining table was the perfect place to store our sporting equipment.
Bathrooms: We actually had two bathrooms, this was the bigger of the two and was more than adequate in itself.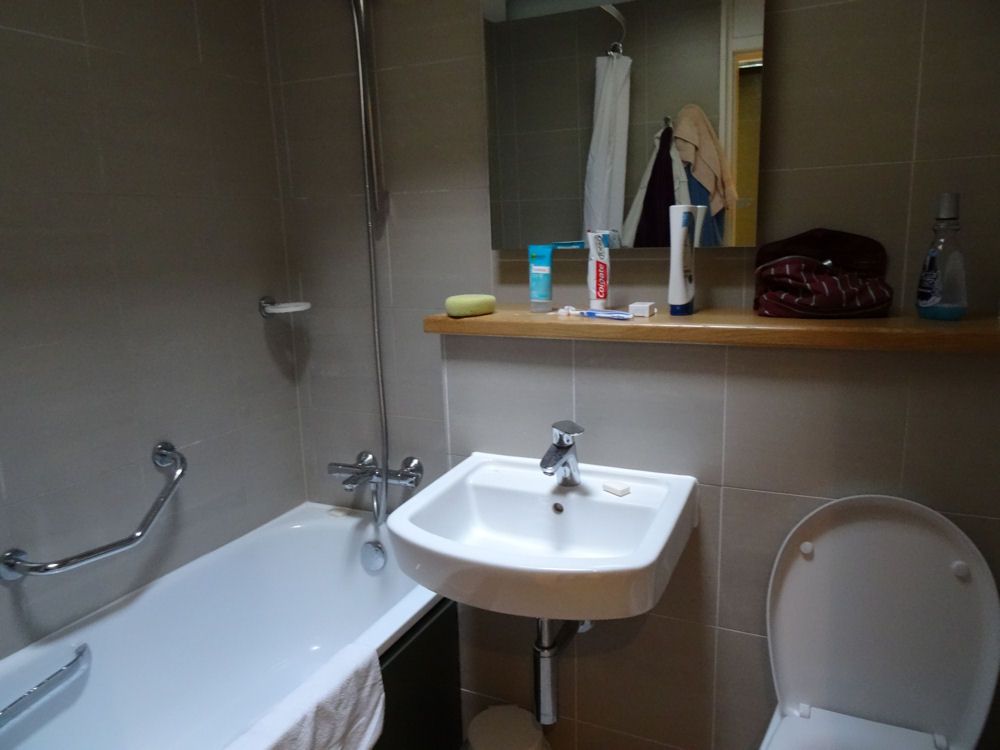 Outside Area: There was a little sort of pond behind the built up banks seen in the picture which meant that there was a variety of birds and other wildlife came to visit us from time to time!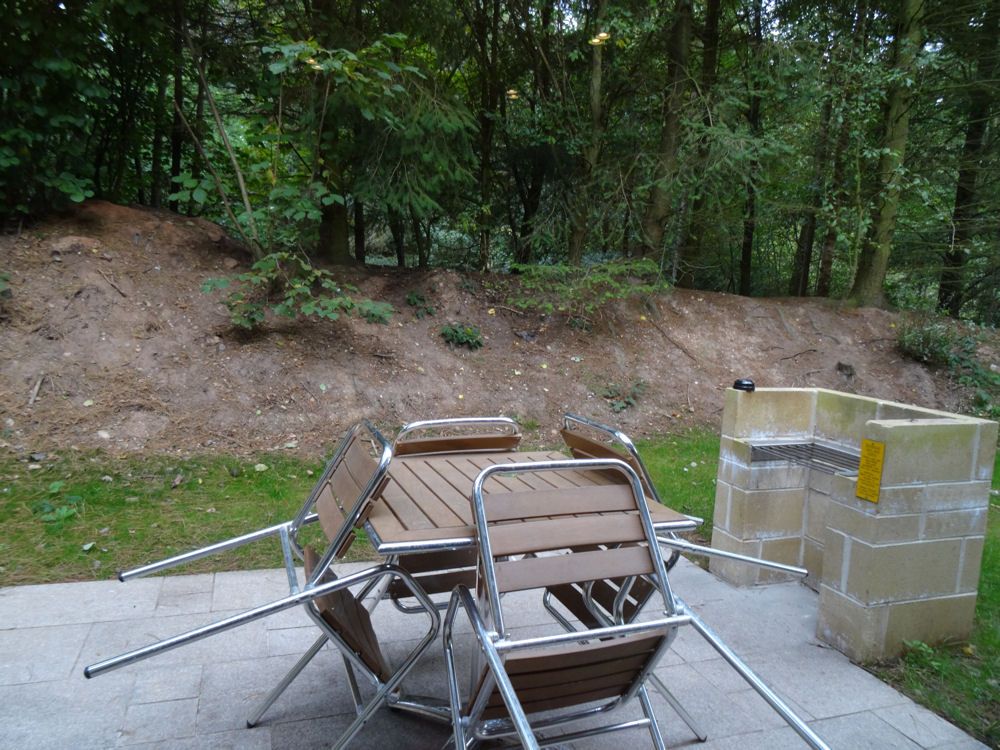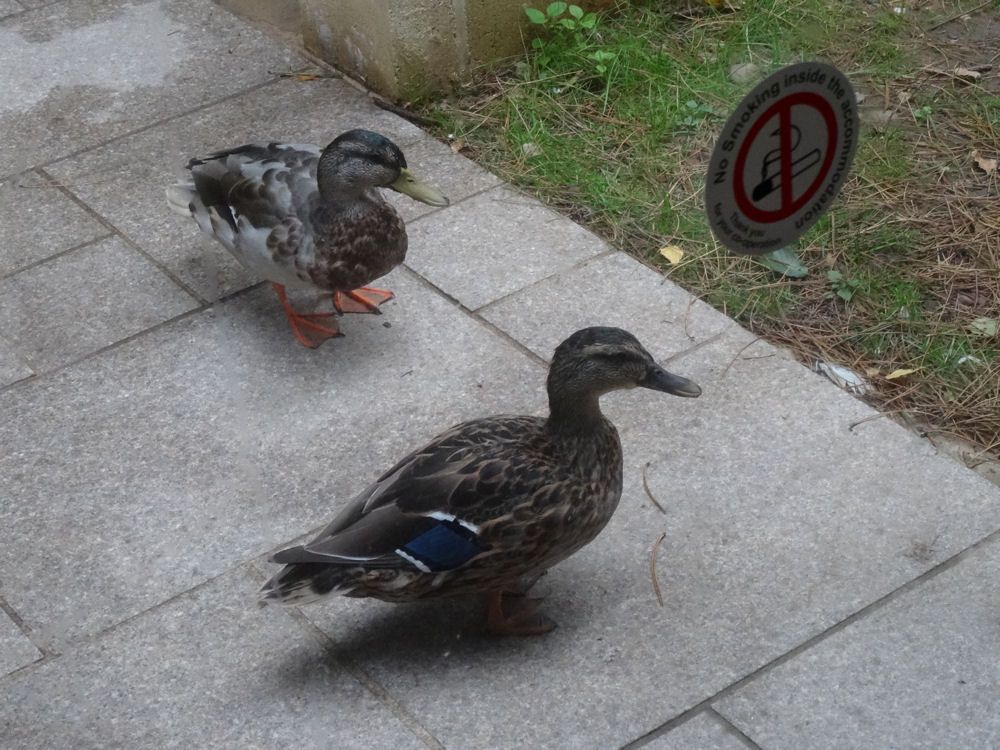 The Woodland Lodges also have the advantage of a blackboard, which we used to plan our schedule of activities: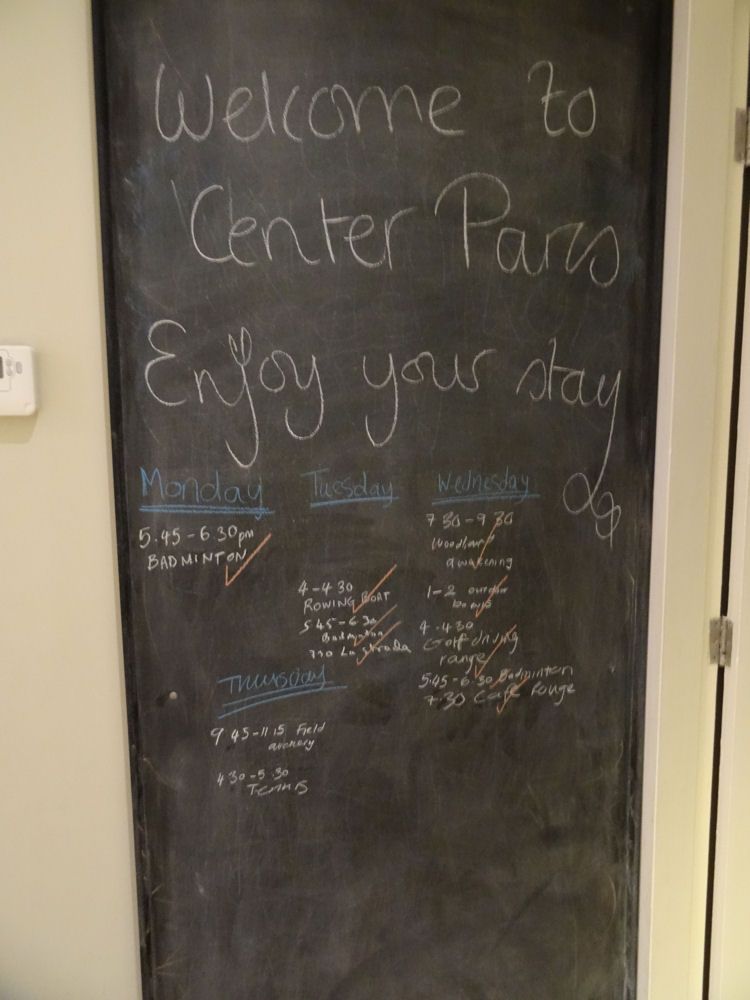 We were there for a 4-night break (Monday-Friday). Overall I would go as far as saying this was the best Center Parcs holiday we've ever been on; it was totally stress-free allowing us to spend some quality time together trying new things and trying to beat each other at old favourites. I firmly believe Center Parcs offers something for every type of group you could possibly imagine.
Center Parcs Sherwood Forest Day One
We arrived at around 1.30pm; check in was smooth and we easily found a space in the car park. Having not been to Sherwood before we spent some time walking around the site to get our bearings. You have to bear in mind that on cross over days (when people are leaving and arriving for their breaks on the same day – Mondays and Fridays) the central areas of the site tend to get very crowded! We decided to find our lodge, which was easy given its near central location, but were slightly dismayed to find it was near some of the areas that were being renovated – cue grabber diggers and the like … this noise carried on throughout the holiday, but I can't say we actually noticed it after the first few hours!
After a smooth transaction hiring our bikes (the queue was virtually nonexistent) we noticed that cars were being allowed into the park to unload. We had our car in its loading bay outside of our lodge before the time that the gates were supposed to open (3 pm) … unloaded … took the car back to the car park … unpacked … then headed to the sports centre for our pre-booked Badminton session. This was a really nice ease into our holiday, a great way to stretch our legs after a relatively long car journey. The sports centre wasn't very busy so we managed to get a table at the sports cafe for dinner; from of menu containing a wide variety of pub/bar type food we opted for scampi and chips and a sausage baguette. We cycled back to our lodge in the dark then acclimatised to our surroundings in front of the TV.
Day Two highlights coming tomorrow …