Affiliate links are marked with an asterisk. Learn more.
My dad has been meaning to go and have a look around for a while, I jumped at the chance to tag along with him – I wanted to use it as an exercise to test my anxiety.
Anxiety
Recently it's occurred to me that the bulk of my anxiety is anticipatory. If things are planned too far in advance my mind works out anything and everything that could go wrong gets petrified of how I'm going to feel if those things go wrong, then talks itself out of going.
On this sort of trip, I usually obsess over everything. Among other things, transport issues have a tendency to overshadow my days – I get anxious about missing the last bus home, managing to get off the bus at the right stop, how you're supposed to buy your ticket (why does this differ on every bus?!?).
This trip was wholly spontaneous, I didn't know what we were going to be doing, how we were going to get there or whether there was a schedule we had to adhere to. I let my dad do all of the planning and just dealt with things as they came along. I didn't feel anxious at all. I hope this sense of living in the moment is something I can build into my life. It's surprising how well humans can swim when chucked in at the deep end!
Our Oxford Trip
Anyway, onto our day! After a fifty-minute coach journey, we headed straight to Oxford's covered market. I was really quite taken with the cake shop there. It's got huge windows looking in on the cake making process – almost like a factory. I was seriously in awe of some of the cakes, they'd made replicas of some of Oxford's architecture, I'm pretty gutted it hadn't occurred to me to get my camera out at this point. idiot. Sugar craft is definitely next on my agenda!
We then headed to the Ashmolean Museum of Art & Archaeology…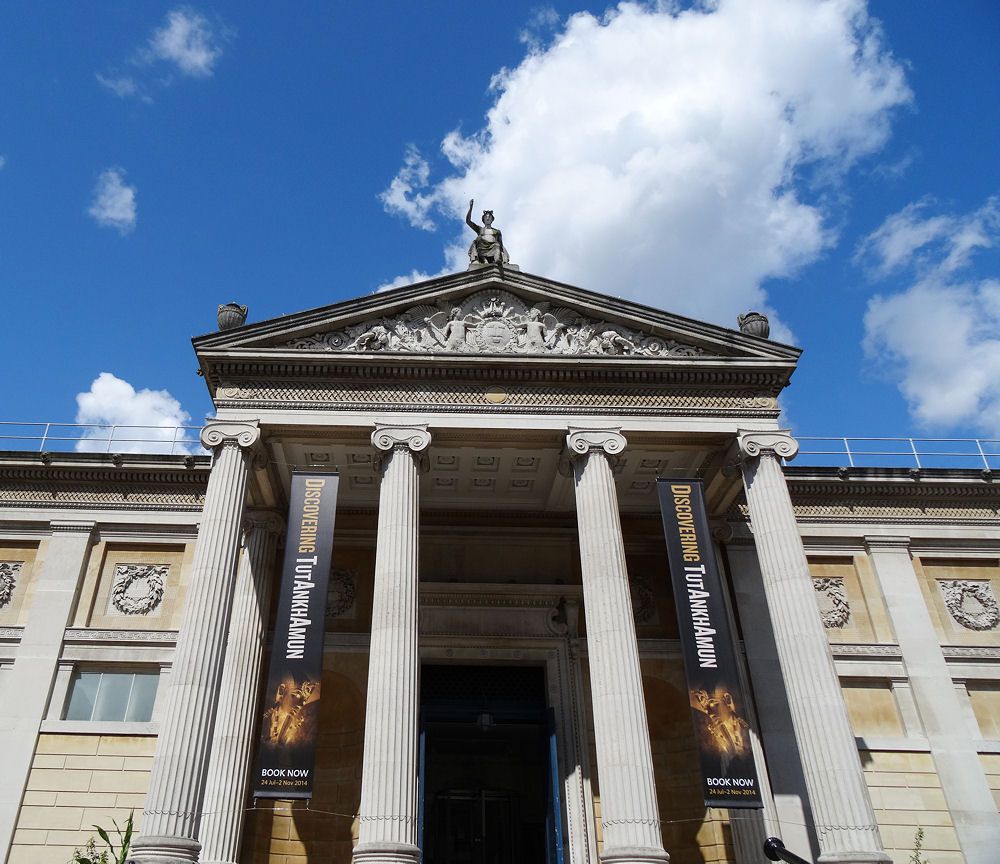 Normally museums irritate me … let's just say I have a lot more questions about what isn't displayed – do we have a ridiculously narrow view of history because of past means of communication? … I've never found history presented as fact easy to accept … how is it any more factual than religion? (before anyone has a go at me I realise I'm making huge generalisations here, but you get the idea).
Having said that this museum was OK, it has a beautiful modern interior and the galleries were, on the whole, quite interesting. To be fair, we got off to a good start when we stumbled upon their coin room (it talked about the history of money). As an economics graduate, I was quite fascinated to see real notes that had been re-calibrated due to hyperinflation … and of course some Disney money!
After lunch in the museum cafe (limited choice of sandwiches but delicious none the less), we went for an afternoon stroll around some of the Oxford colleges. We didn't go in any, opting instead to take in more of the exterior architecture while making our way to the river.
The Bridge of Sighs …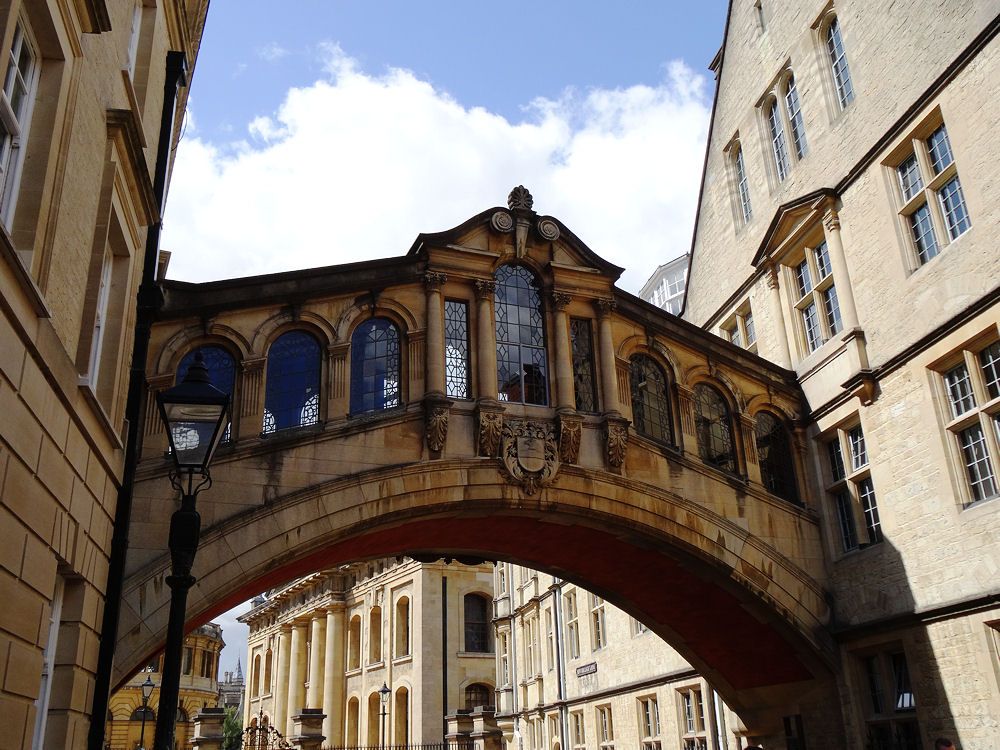 I really loved the old style street lamps against the Oxford stone …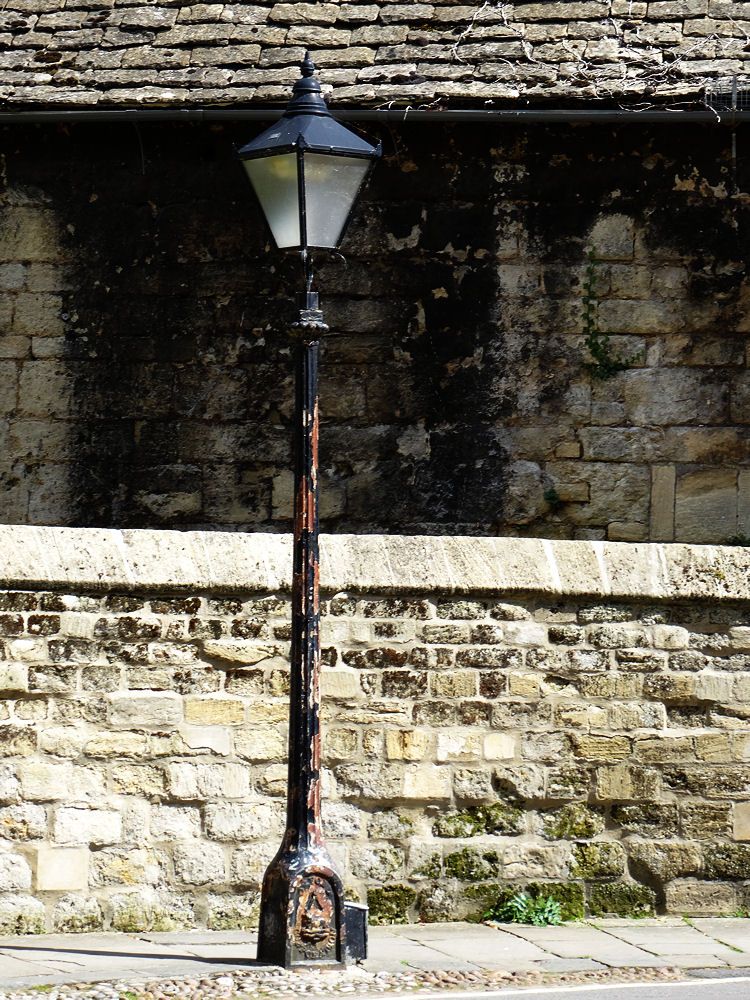 … and the endless curves of some of the back streets …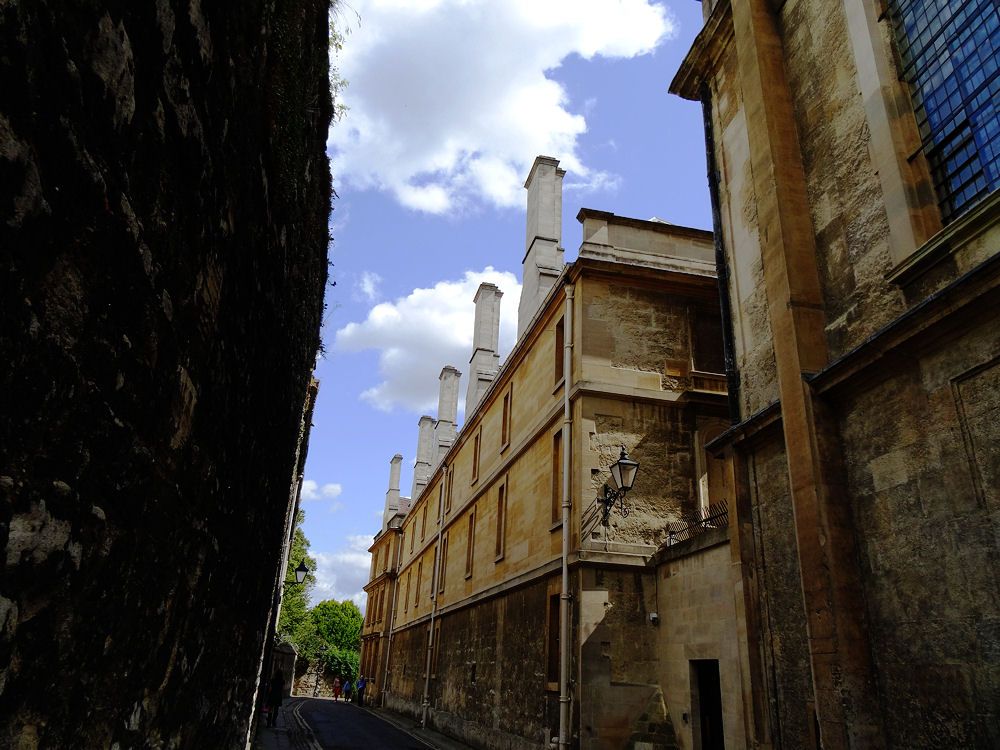 Punts on the river …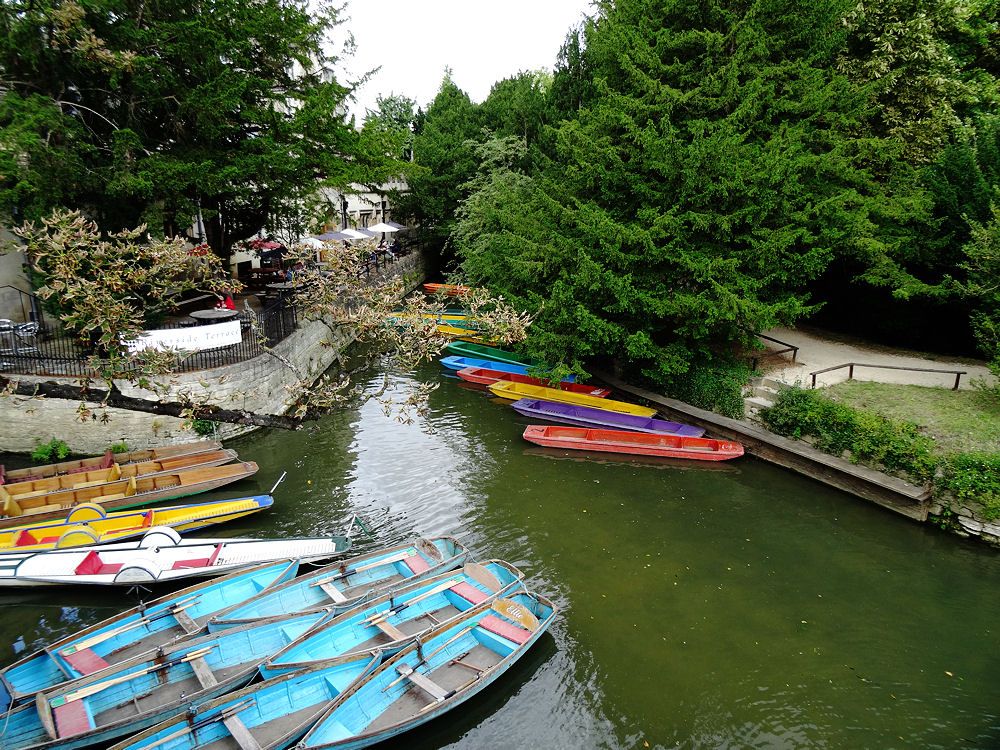 … there were some incredibly quintessential street names, this was my favourite … who doesn't love a bit of logic? …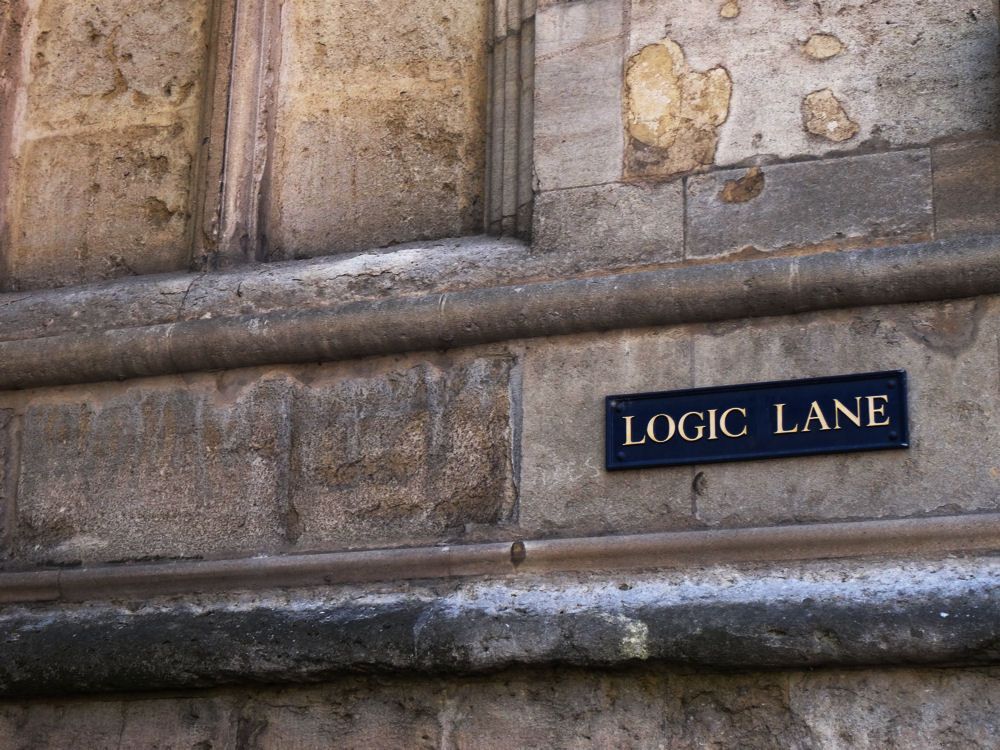 There was so much stunning architecture, I can't quite comprehend how much the university must have cost to build. It's odd, I thought visiting the city was going to make me regret not applying to Oxford, but actually, I'm quite relieved I didn't, the place had an odd vibe. I think I would have been an incredibly intimidated undergrad; intimidated not just by the people, but the buildings themselves!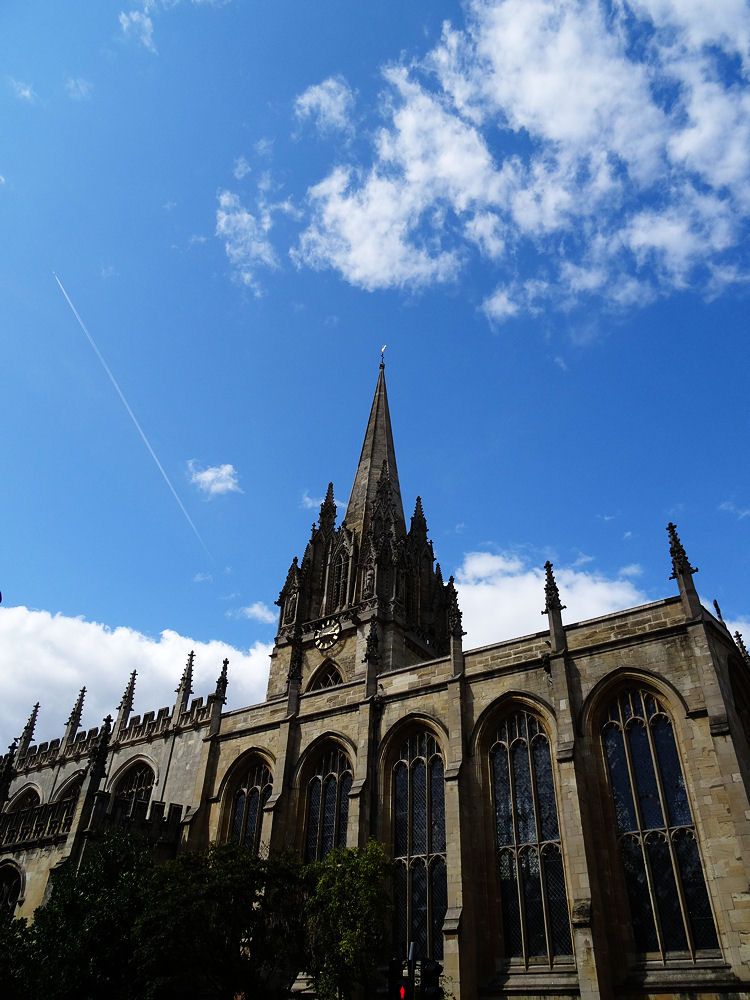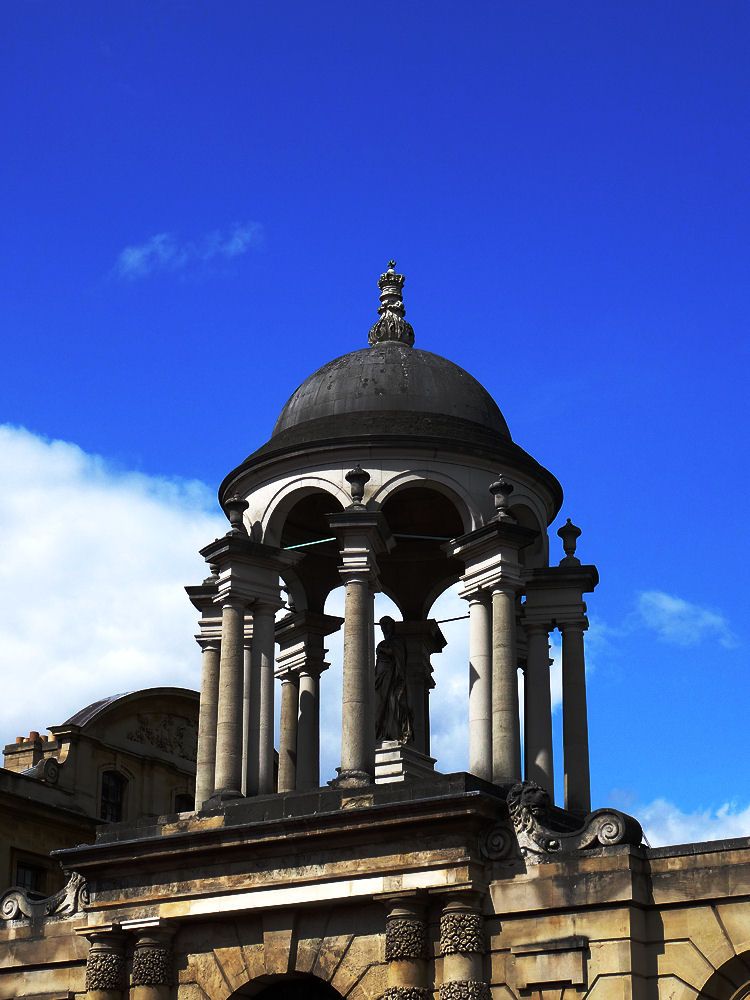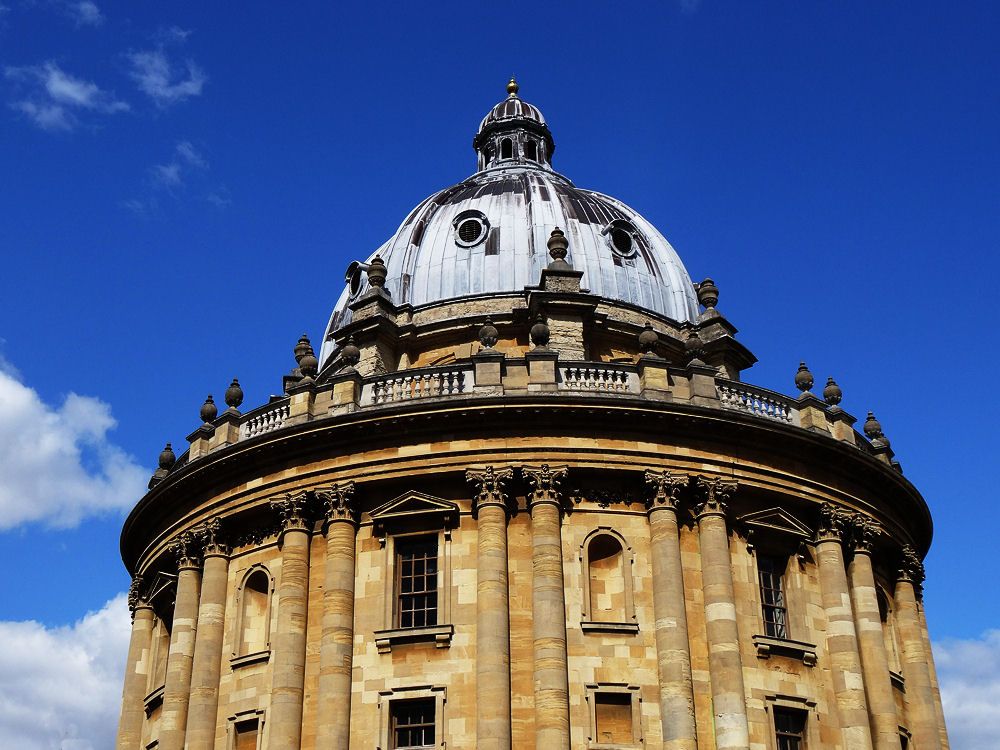 The buildings obviously didn't intimidate the guy sitting on the window ledge! …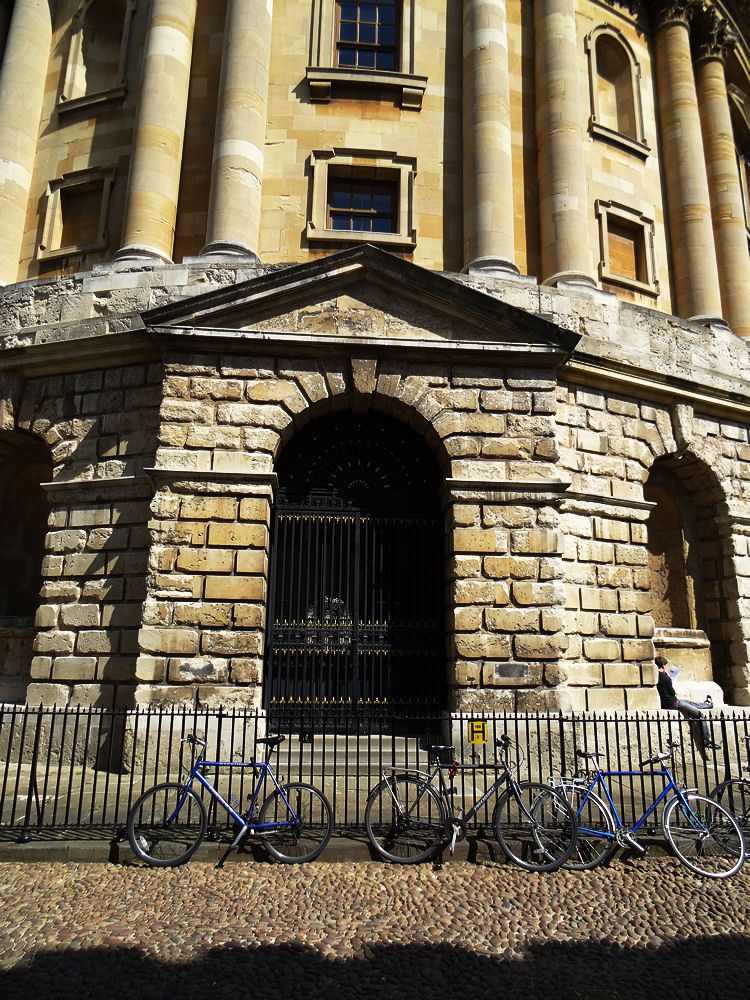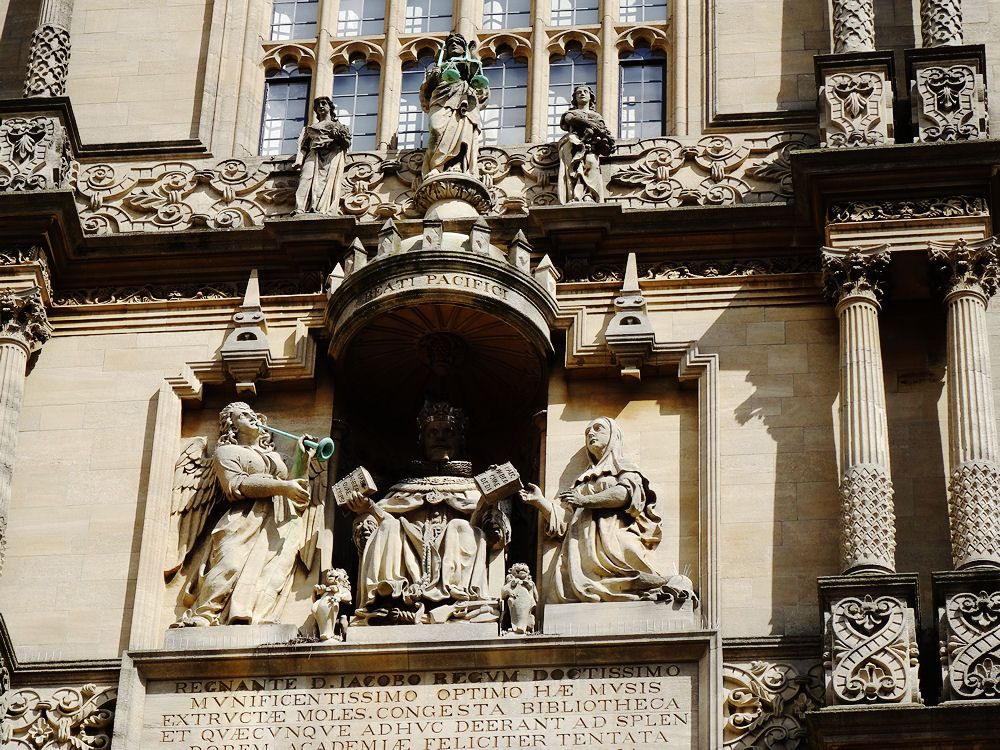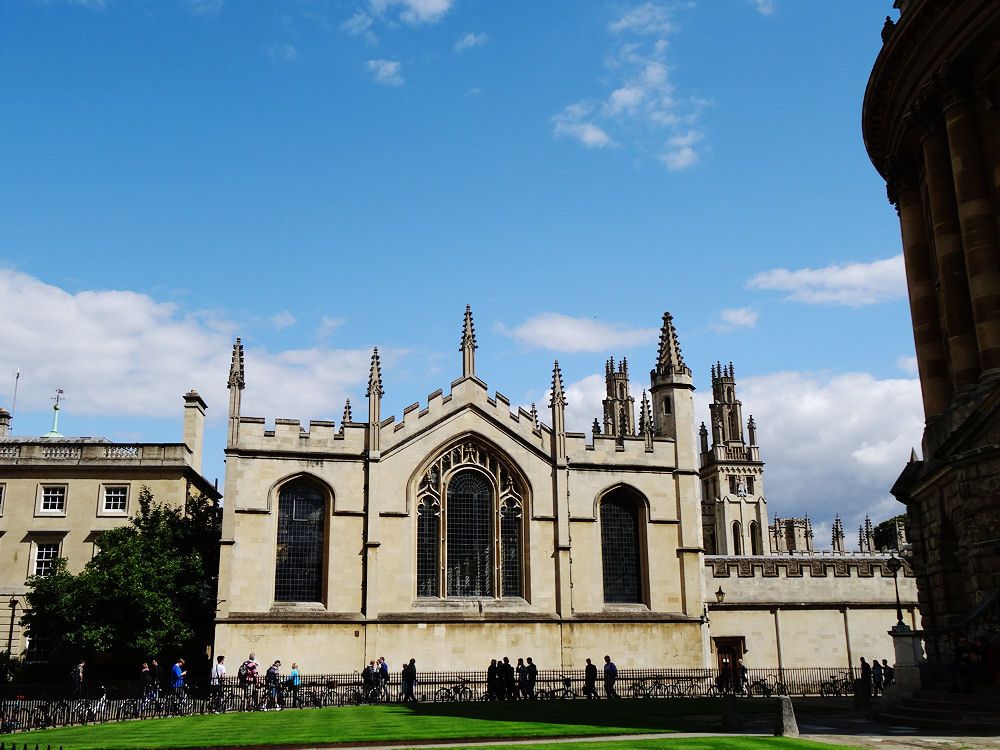 The next building was my favourite, from the ground it towers over you, the detail was incredible …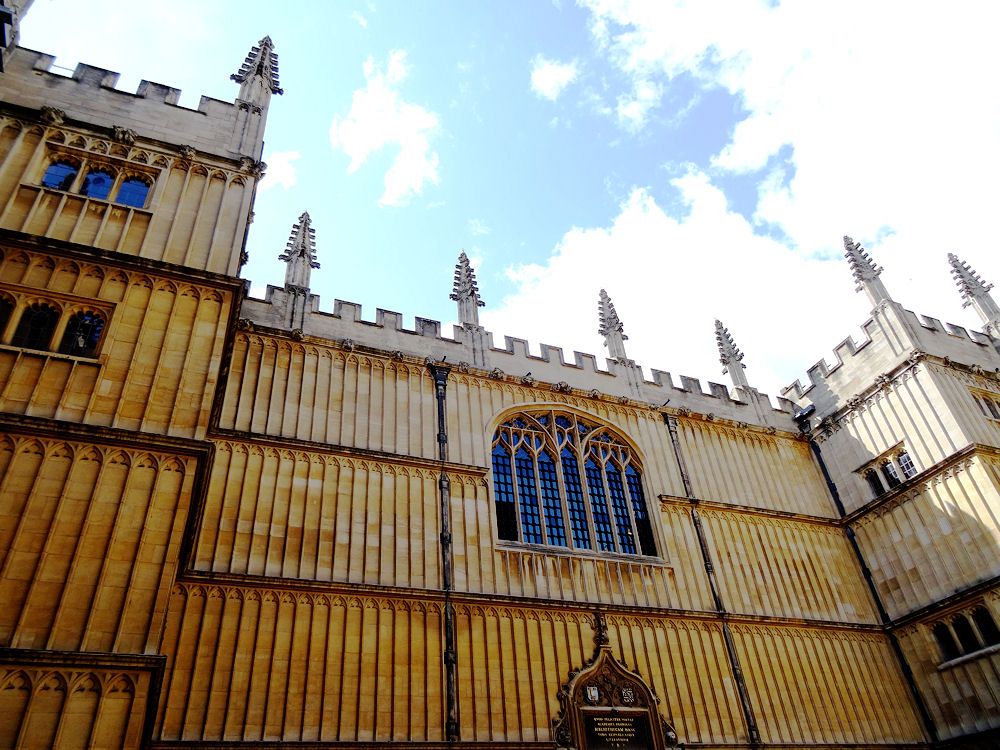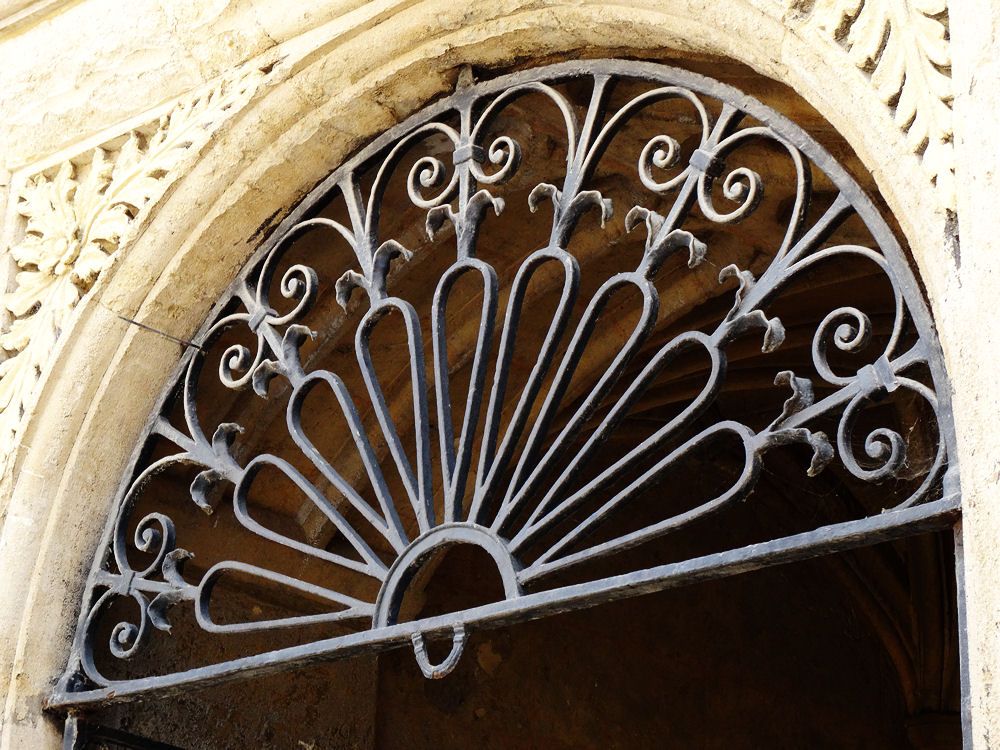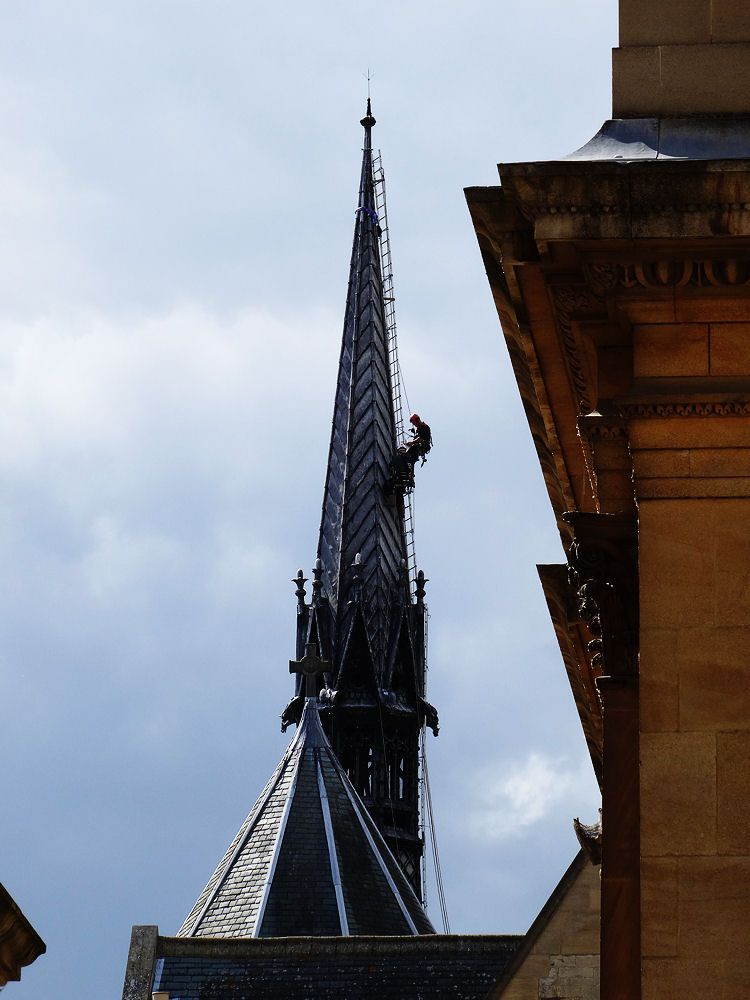 … plus I love the colour of the windows against the stone …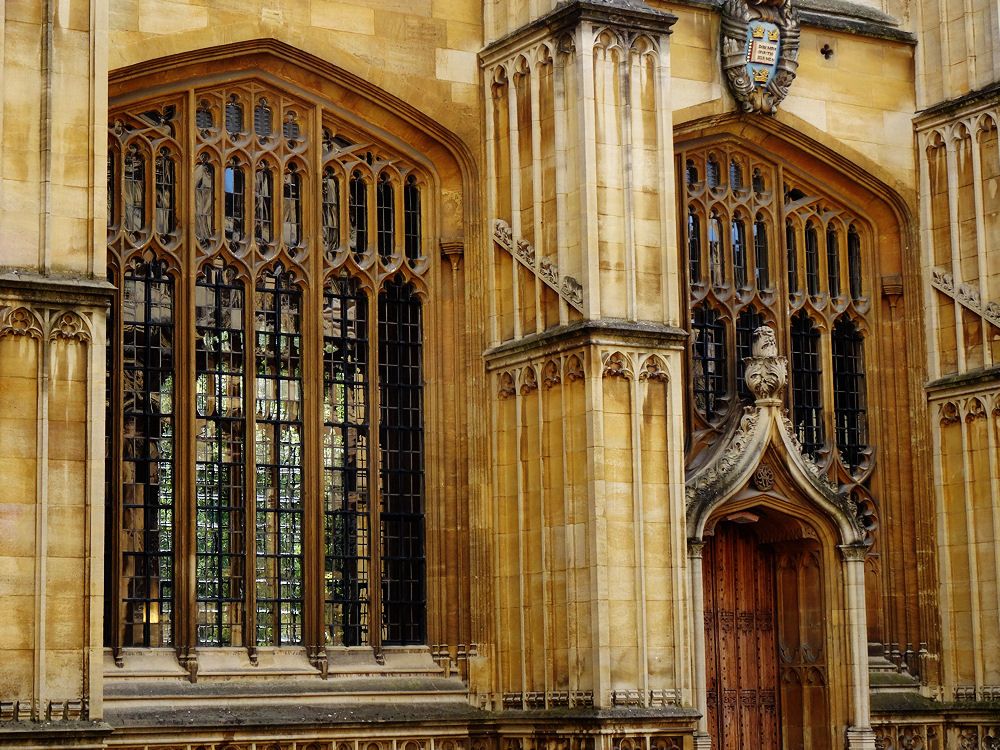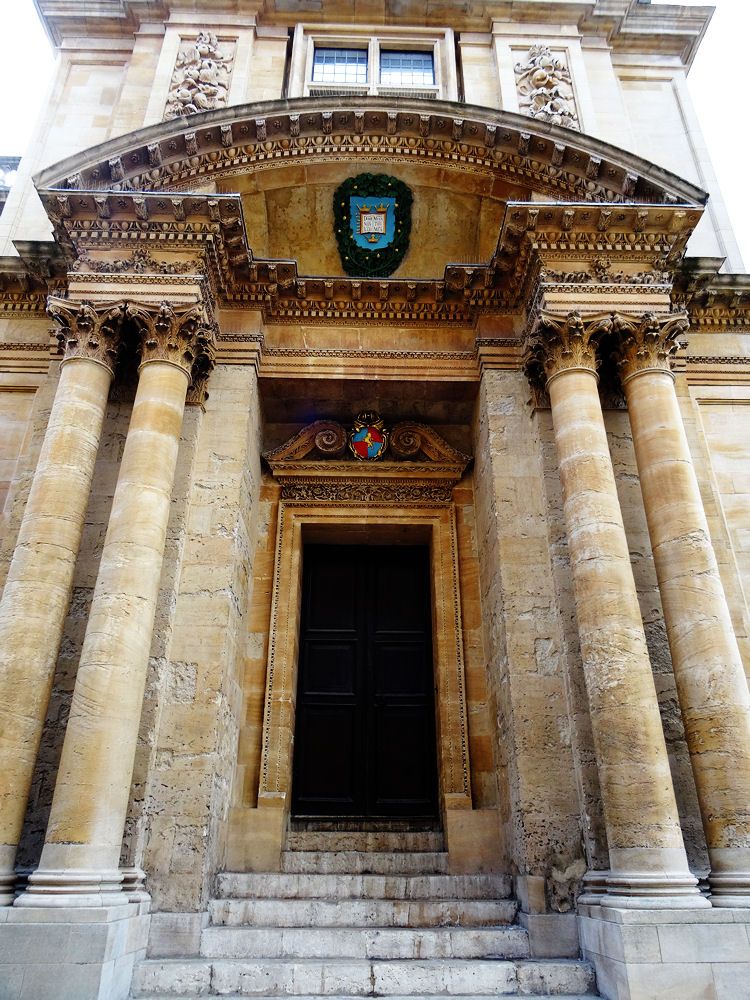 Wanting to get an overview of the city, we headed to the Carfax tower. For about £2 per person you can climb to the top, but be warned the steps are a tight squeeze and if you're anything like me, will make you very dizzy!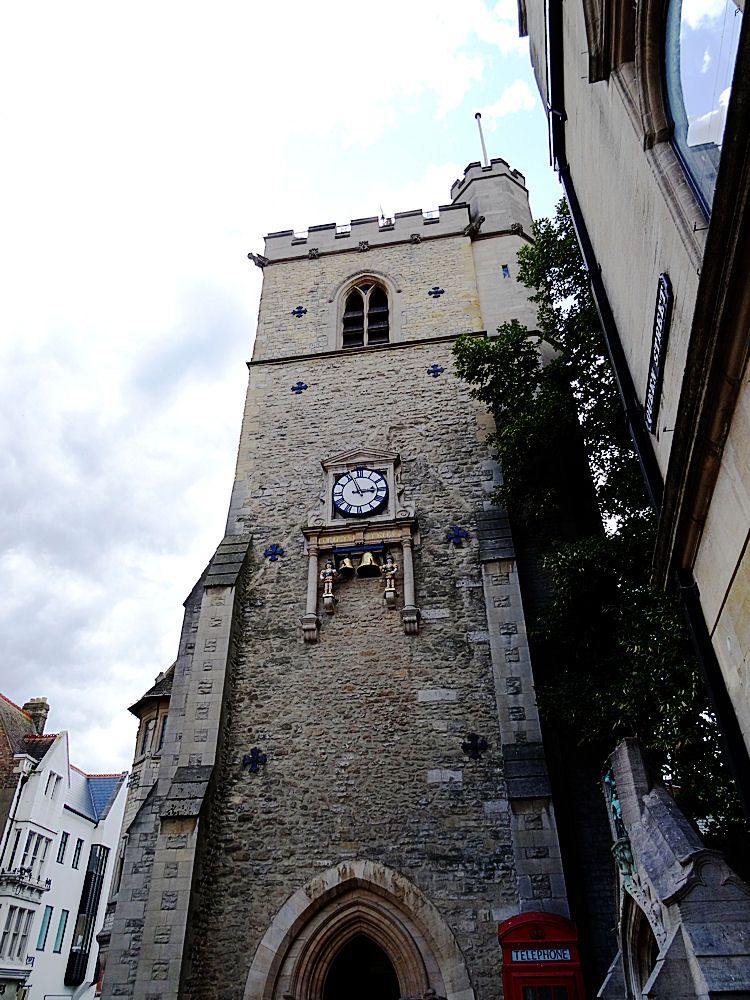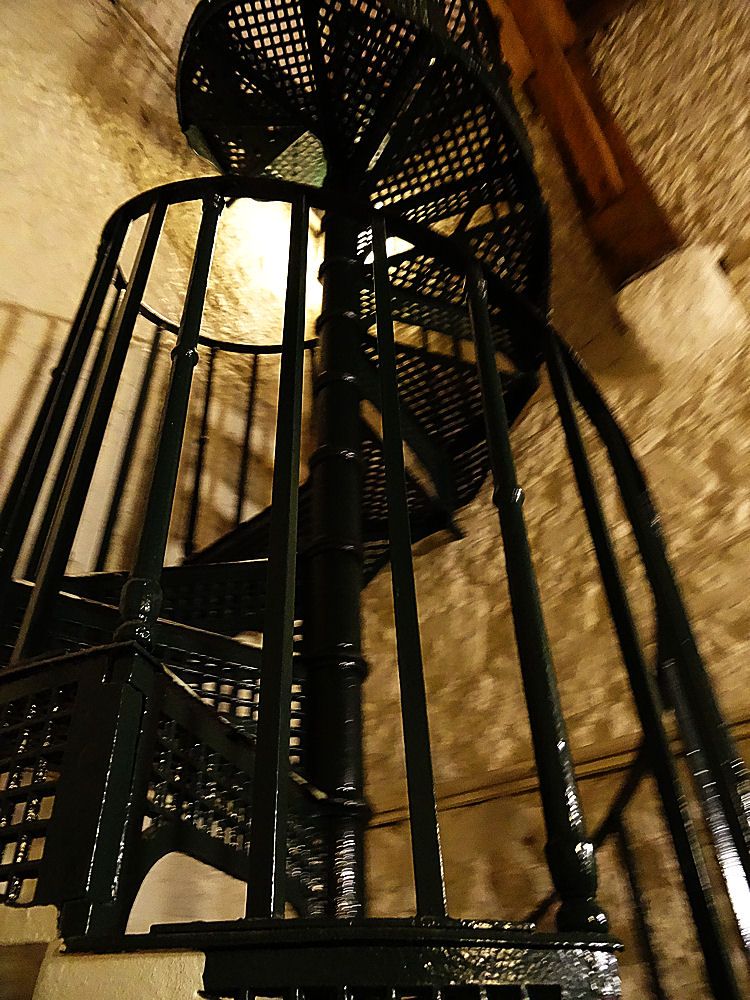 Before we went up, it had occurred to me that Oxford has a much more country village feel than say, London. I guess I'd forgotten how close in proximity the rolling countryside actually is …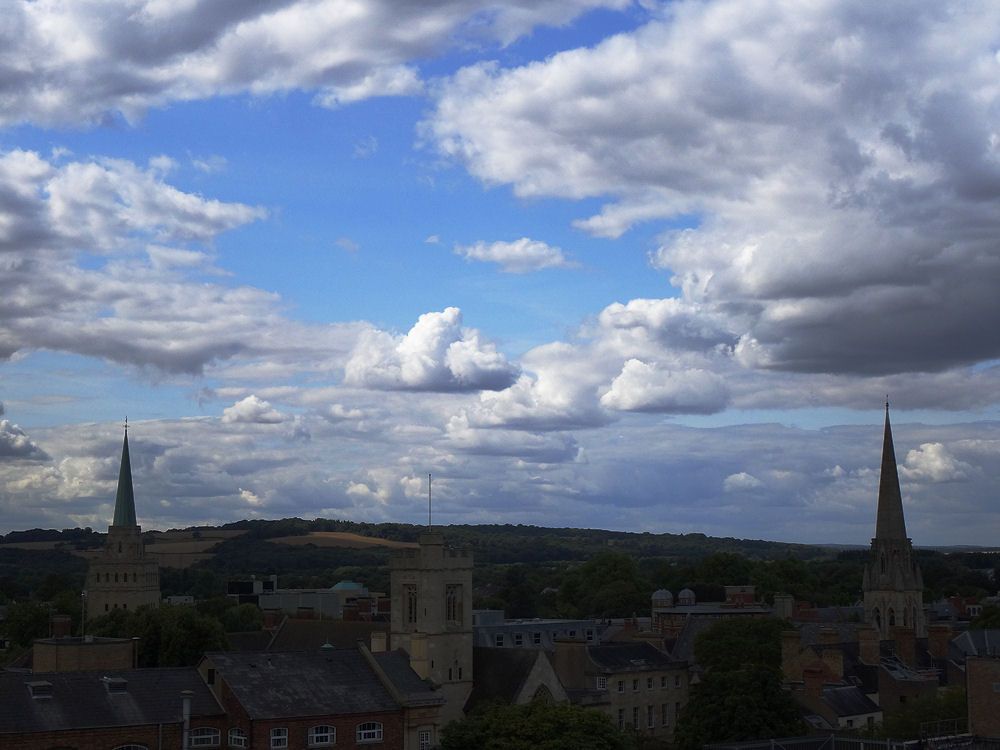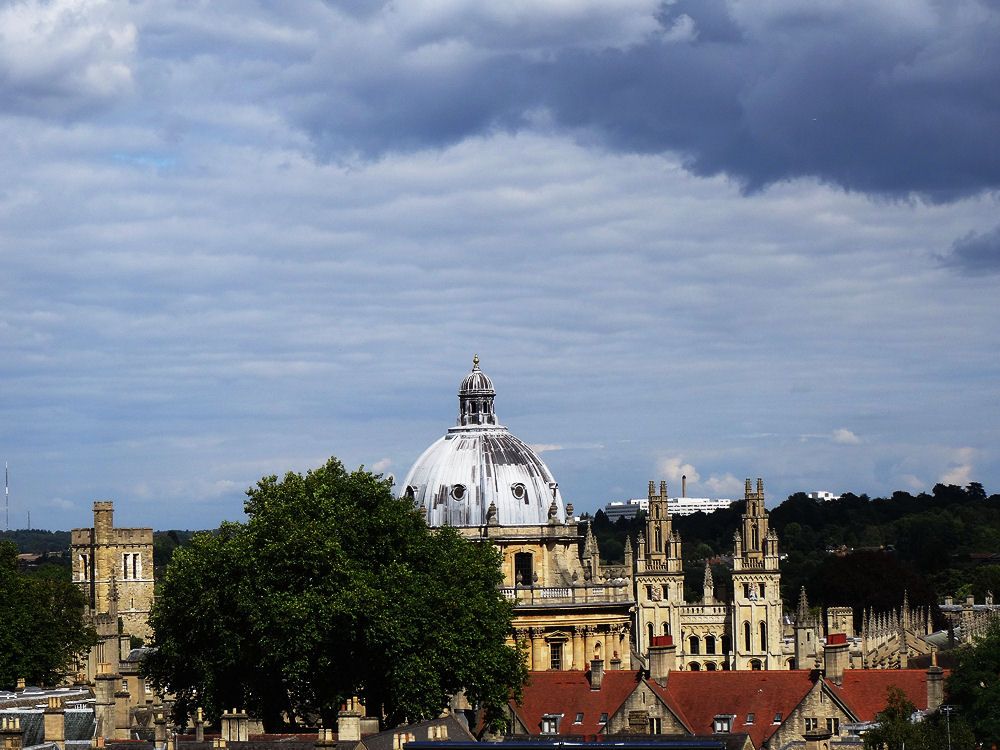 We spied Christ Church College from the top of the tower, so decided to head there to end our day. Obviously, as a Harry Potter fanatic, it was a must …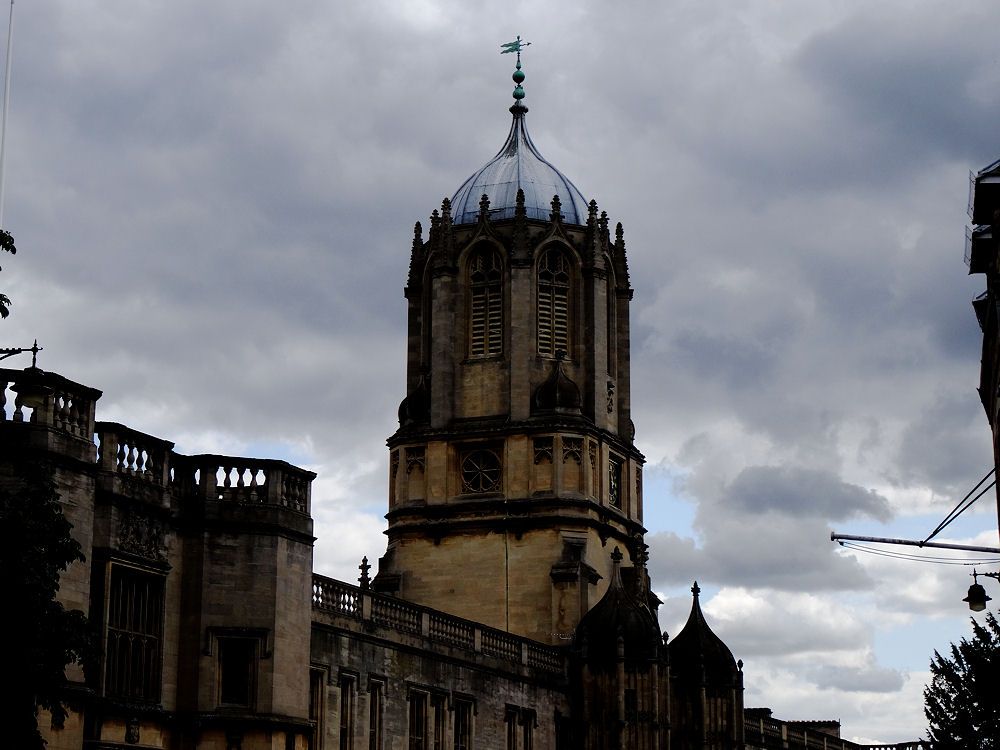 I mean really?!? Could you study somewhere as beautiful as this? … I'd be scared to touch anything …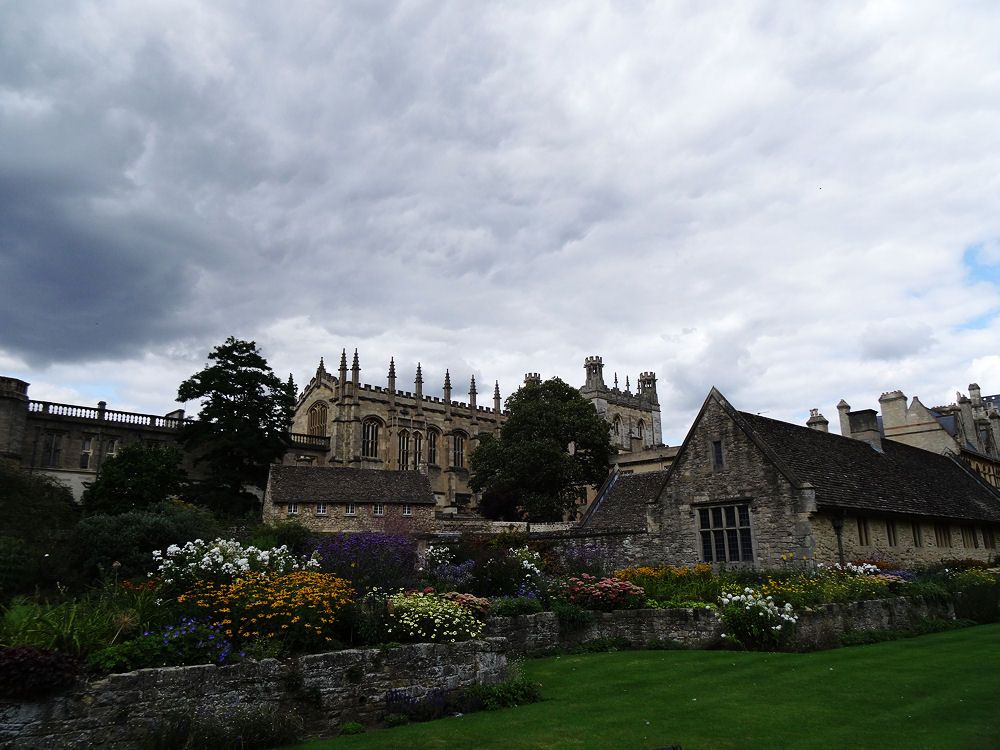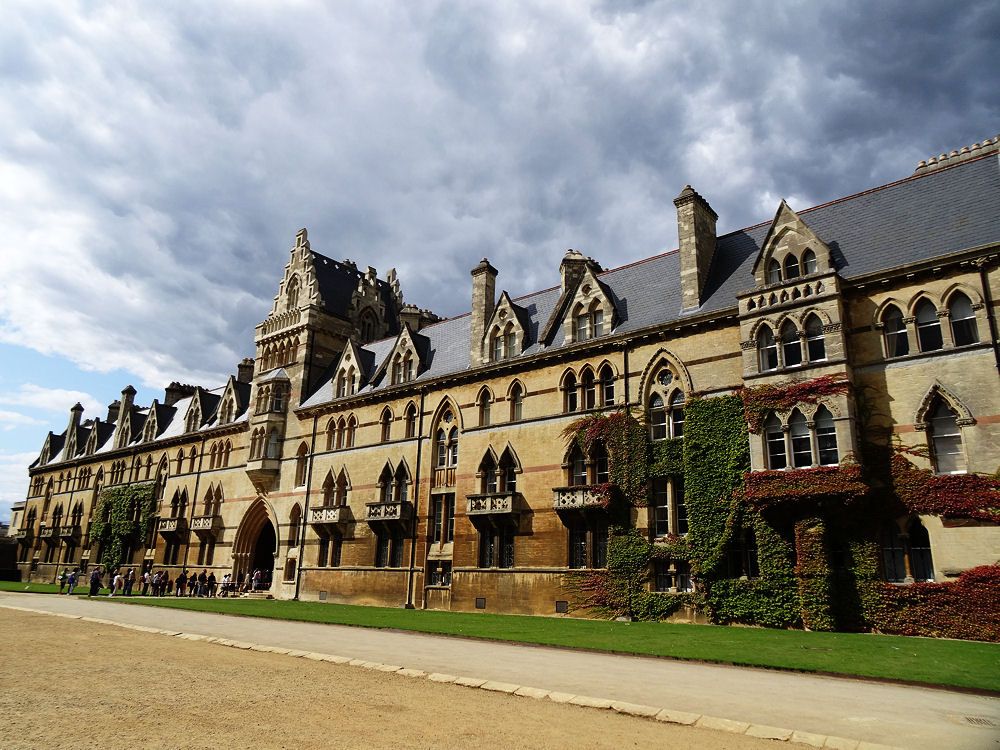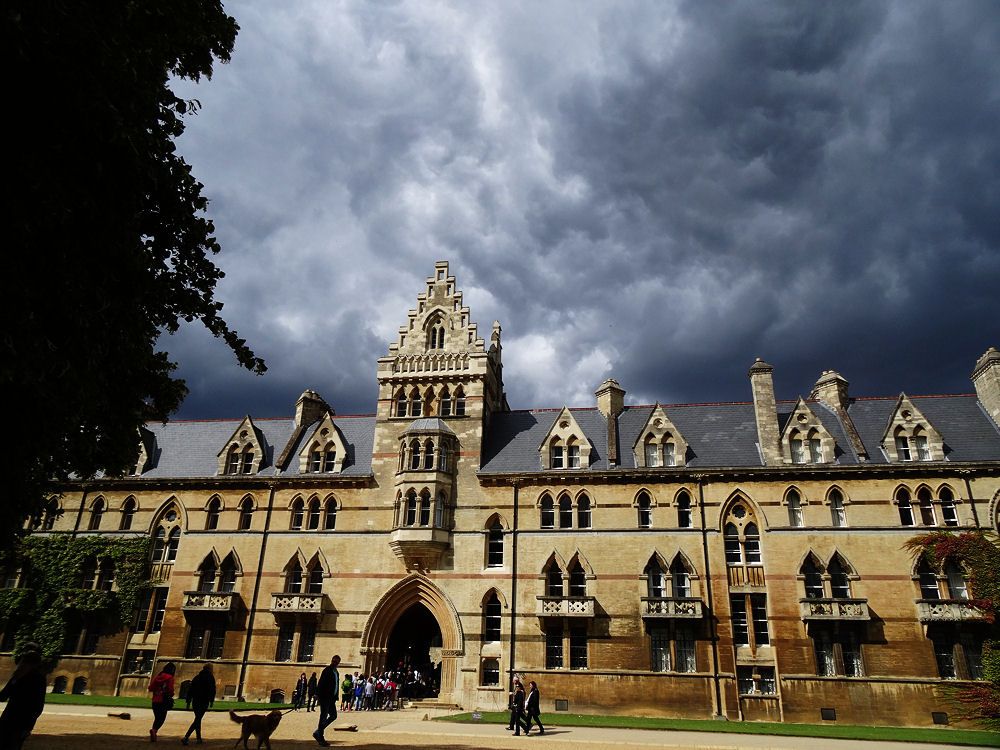 We didn't head inside, as you can see the queue was long so we settled for an ice-cream outside instead. I think I'd find it weird to study somewhere people were queuing up to gain access too … does it not get distracting?
Anyway, that was our day. We had a really fun time and might be planning a similar trip to Cambridge!