Affiliate links are marked with an asterisk. Learn more.
If you're a regular reader of my blog you'll know I have a new found love for making my own confectionery. I'm trying to learn all of the basics, so following the marshmallows, caramels and truffles I've shared previously; this week I decided to have a go at making some fruit jellies.
This recipe derives straight from 'The Vintage Sweets Book' by Angel Adoree*. In addition to containing a huge variety of confectionery based recipes, this book explains the methods involved in making different kinds of sweets. I've found it incredibly helpful, plus it's full of beautiful illustrations.
Apple & Raspberry Fruit Jellies Ingredients
300ml Apple Juice
25g Powdered Gelatine
500g Granulated Sugar
500g Raspberry Jam
Apple & Raspberry Fruit Jellies Method
I think these jellies have to be one of the easiest sweets to make, there is no need for a sugar thermometer and the method is mainly heating things up in a saucepan!
First, line a 20cm square tin with foil backed baking parchment. Make sure there are no gaps for any liquid to get under the paper!
Put the other 150ml of apple juice in a saucepan and add 300g of the granulated sugar. Place the saucepan on the hob, stir the solution and bring it to the boil.
Once the sugar has dissolved, add the jam to the saucepan and whisk until combined.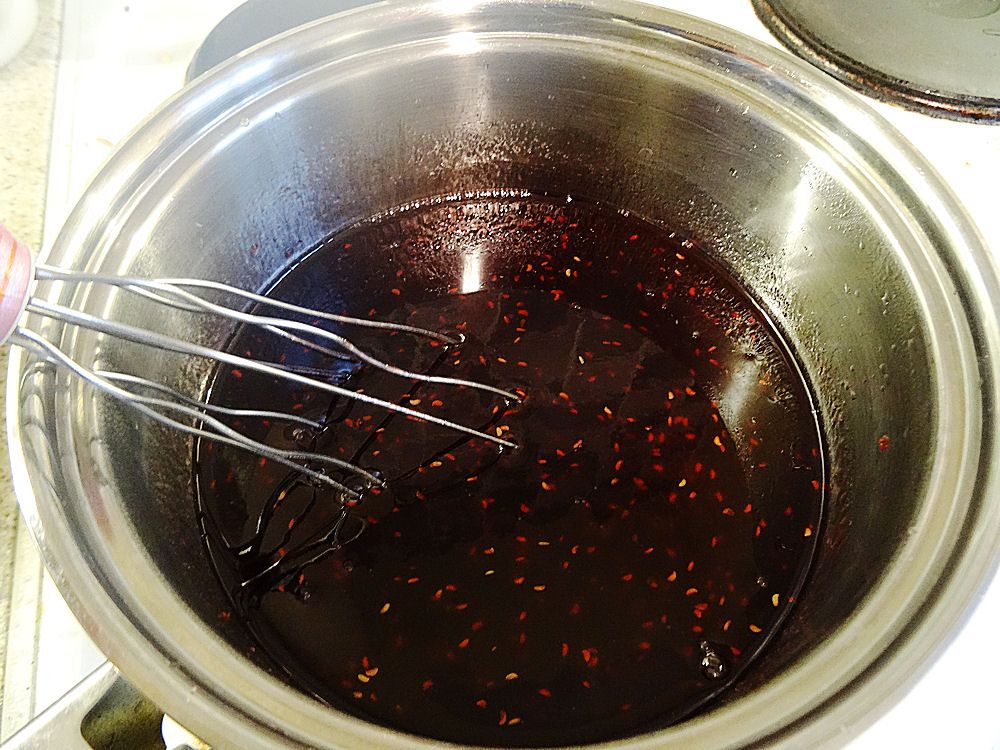 Return the solution to the boil for a few minutes. Then remove from the heat and add the gelatine solution to the saucepan. Whisk until all of the gelatine has dissolved.
Pour the solution through a sieve into a medium sized, heat-proof bowl to get rid of any raspberry seeds. Then pour the sieved solution into the tin you prepared earlier.
Cover the tray with cling film and leave in the fridge until the jelly has set. It's best to leave it overnight (or upwards of twelve hours!).
Once set, using a sharp knife, cut the slab of jelly into inch sized cubes.
Place the remaining 200g of granulated sugar into a bowl. Cover each of the jelly cubes with granulated sugar by rolling them in the bowl of sugar.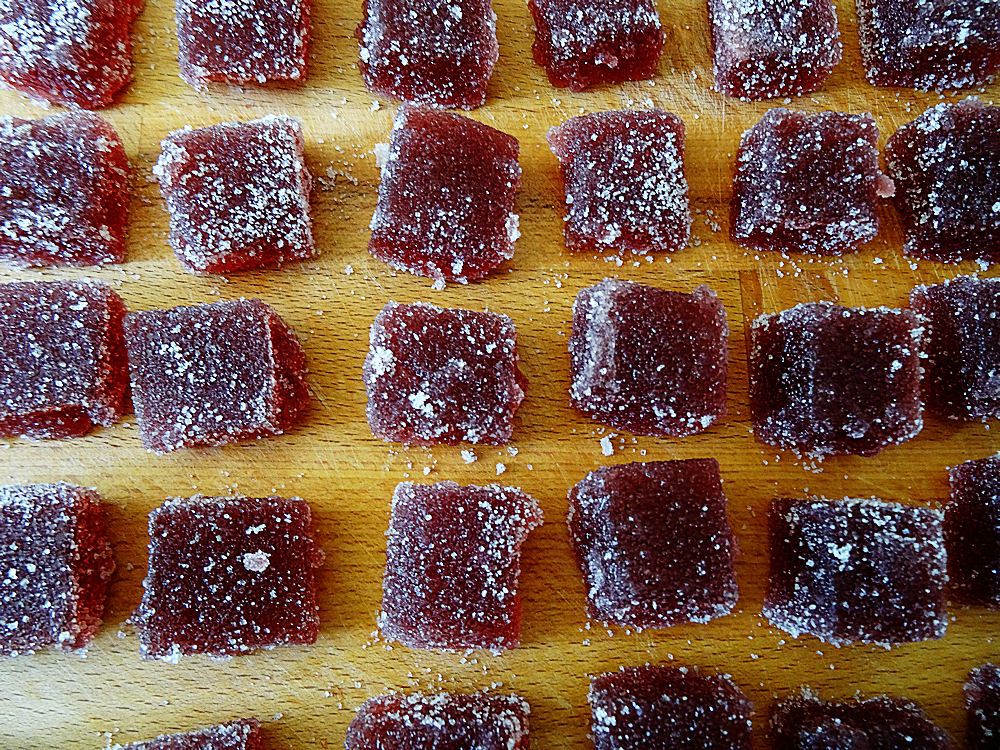 Then sit back and enjoy the fruity taste of these sweet, smooth jelly cubes!