Affiliate links are marked with an asterisk. Learn more.
It's no secret that I adore London, at Christmas time that adoration grows exponentially with the amount of lights that adorn the streets. At this time of year I could (and usually do) walk around the dusk coated pavements for hours taking in the glistening atmosphere. I'm definitely not going to have that opportunity again before the big day (though I did go for a sneaky preview back in November), so I've been looking back at some of my favourite wintry snaps from the last few years and thought I'd share my favourite festive spots in the big smoke!
Covent Garden
There is something about Covent Garden in the dark that reminds me of a scene in a Dickensian novel. Add their Christmas decorations and the echo-y atmosphere and I'm in festive heaven. I particularly love the glitter ball effect this year's ginormous baubles create in the market halls … and of course, the gigantic reindeer, because who doesn't love a shining silver stag … expecto patronum anyone?
Christmas Markets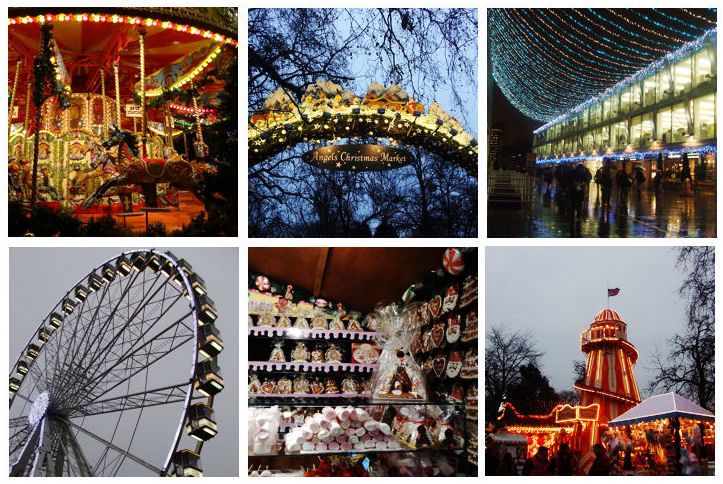 My favourite is the one on the Southbank (in front of the festival hall) because the lights by the river create a very magical feel, but of course, Winter Wonderland is the mecca of Christmas markets. I tend to find Winter Wonderland a little over-commercialised, though I do love the excitement and vibrancy of the vast multitude of rides!
Department Stores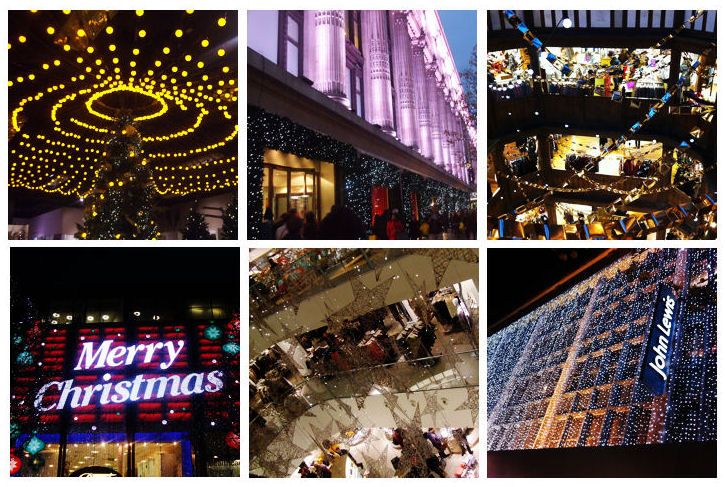 I really miss doing my Christmas shopping in the midst of the Christmas bustle. When I lived in London a few years back I traipsed round Oxford streets department stores for a full day … I swear it took double the amount of time because I kept getting distracted by all of the decorations. Liberty is by far my favourite …. probably because it's unique to London.
And The Rest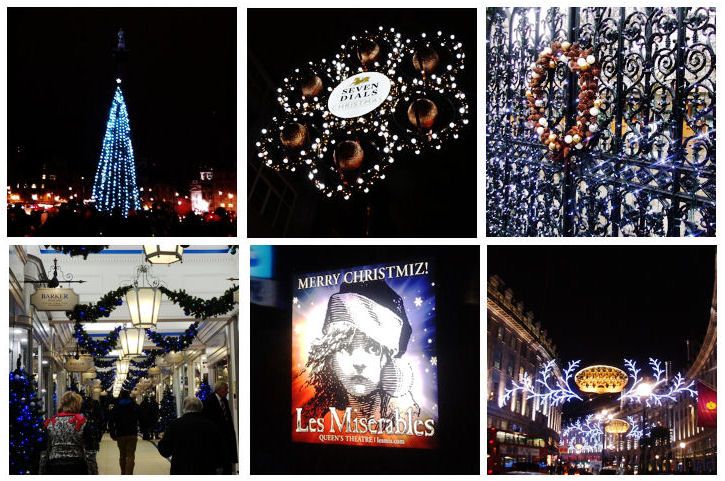 Also on my list of must visit Christmas spots are the Trafalgar Square tree, Seven Dials (because it feels like you're shopping in Diagon Alley) and Kew Gardens (they have a winter lights trail that I'm gutted I've not had the chance to visit). But of course, half the fun is letting your mind be its own compass and wandering the streets to see what Christmas London nooks and crannies you can stumble upon … I particularly enjoy all of the festive theatre posters … you'd think Cosette might be able to manage a smile at this time of year!