Affiliate links are marked with an asterisk. Learn more.
Looking for a heavenly dessert? This rich Mississippi Mud Pie with its chocolate biscuit base, chocolate filling and chocolate fudge sauce topping is everything you want and more! The best bit? It's super easy to make …
Mississippi Mud Pie Ingredients
For the base:
– 300g Bourbon Biscuits
– 75g Unsalted Butter
For the filling:
– 85g Dark Chocolate (70% Cocoa Solids)
– 85g Butter
– 2 Eggs
– 85g Muscovado Sugar
– 100ml Double Cream
For the fudge sauce:
– 150g Dark Chocolate (70% Cocoa Solids)
– 150ml Double Cream
– 3 tbsp Golden Syrup
– 175g Icing Sugar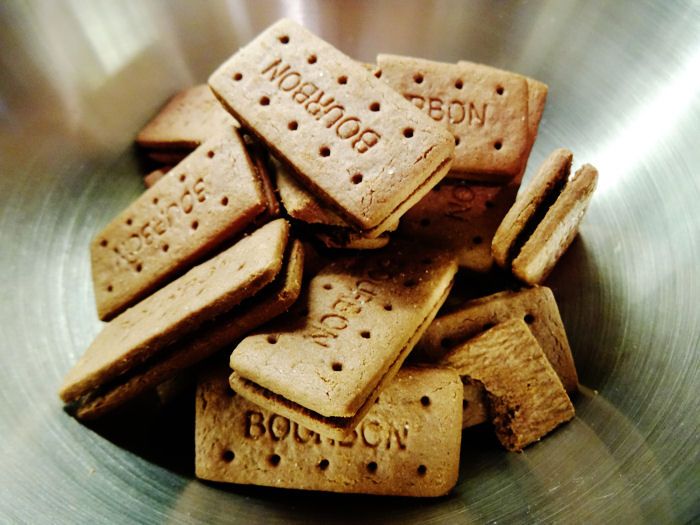 Mississippi Mud Pie Method
1. Preheat the oven to 180 degrees Celsius (160 if using a fan oven) and line the base of a 23cm spring form baking tin with baking parchment.
2. For the base, first, crush the bourbon biscuits. Either put them in a sealed freezer bag and hit with a rolling pin or (for a more even crumb) blitz in a food processor. Transfer the biscuit crumbs to a medium sized bowl.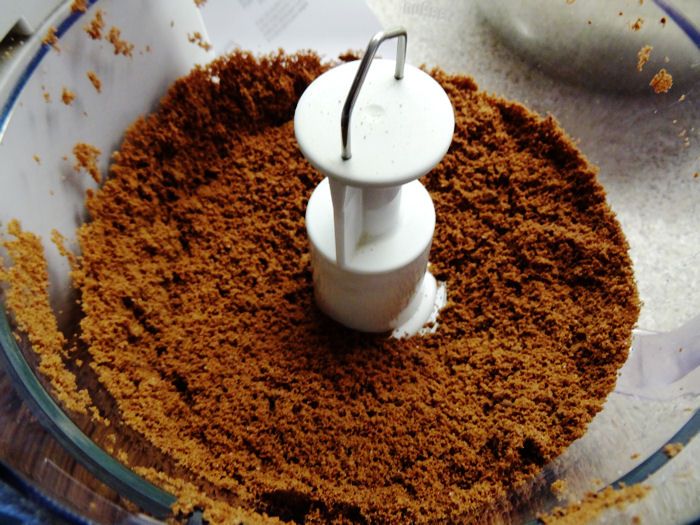 3. Melt the butter in a saucepan over a medium heat, then mix the butter into the biscuit crumbs.
4. Line the base and sides of the spring form tin with the biscuit crumb mixture. Compact with the back of a spoon or your hands to form a solid layer.
5. Chill in a fridge for at least 10 minutes.
6. For the filling, melt the chocolate and butter in a small bowl set over a pan of simmering water. Ensure the water does not touch the bottom of the bowl. Once melted together, remove from the heat and set aside.
7. In a large bowl, whisk together the eggs and sugar until the mixture thickens. This should take around 5 minutes.
8. Fold in the chocolate mixture and the cream.
9. Once combined, pour the filling into the chilled base.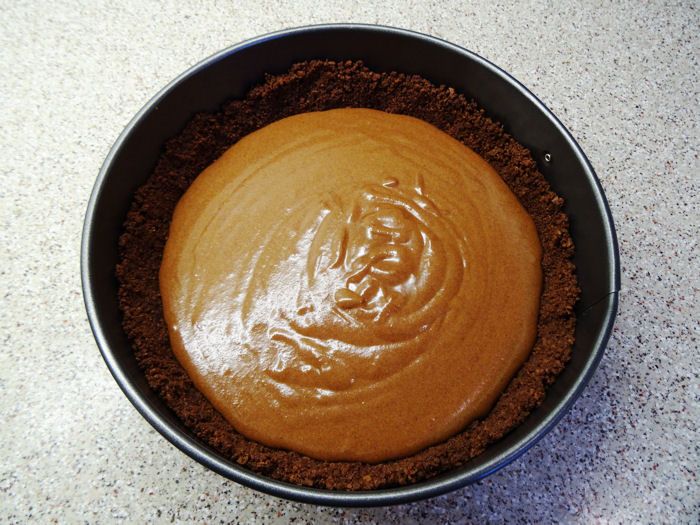 10. Cook in the preheated oven until the filling has set. This should take around 30-45 minutes.
11. Leave the layers to completely cool before adding the fudge sauce topping. Don't worry if the filling sinks a bit while it cools!
12. For the fudge sauce, place all of the ingredients into a saucepan over a medium heat (be sure to sieve the icing sugar!). Keep stirring until the mixture is smooth.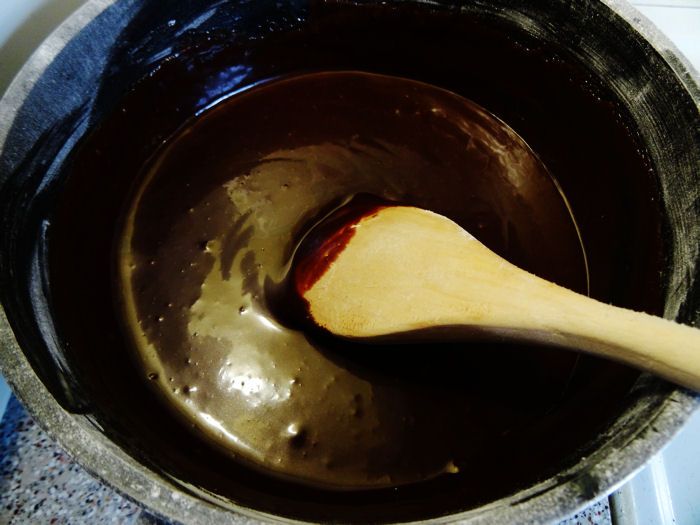 13. Pour the fudge sauce over the top of the pie and spread out evenly.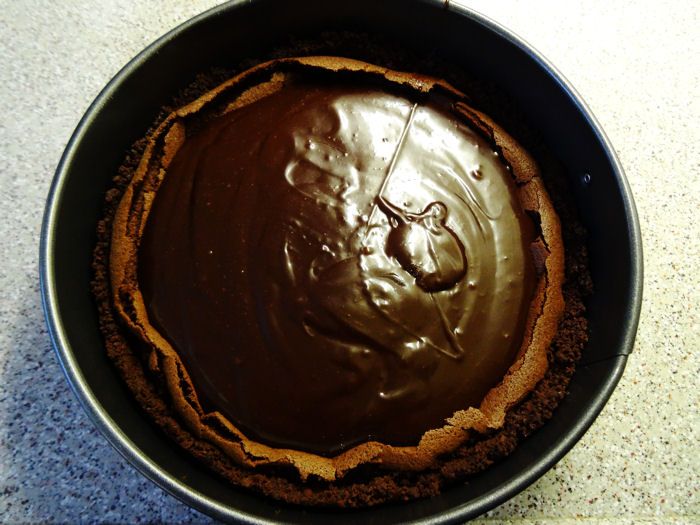 14. Chill in the fridge for at least 20 minutes, then serve with cream or ice cream!
Like this recipe? Check out my Black Bottom Birthday Cake or No-Bake Chocolate Orange Cheesecake!