Affiliate links are marked with an asterisk. Learn more.
At the start of the year, I embarked on a mission to teach myself brush calligraphy, mainly because I wanted to pen my own blog header; but also because I have a love of stationery that stems back to the colouring pencil crates that adorned the tables of my nursery school.
I enthusiastically treated myself to a set of Tombow Dual Brush pens* but soon realised I love them too much to waste their ink on my beginner practice sessions. With a little research, I found that Crayola Supertips* come highly recommended as a budget option for beginners. However, I find it quite difficult to get a thin enough line with their relatively soft tips, so I've been on the lookout for other felt tips with both thick and thin line capabilities ever since.
On a recent Ikea trip, I stumbled across their Mala Pens (in the children's section!). At £2 for a set of twelve colours, they're incredibly cheap and I find their firmer nibs make it easier to transition between the thick and thin parts of the letter than the Crayola Supertips*. I also like their somewhat opaque ink, chunky body and the fun variety of colours they come in.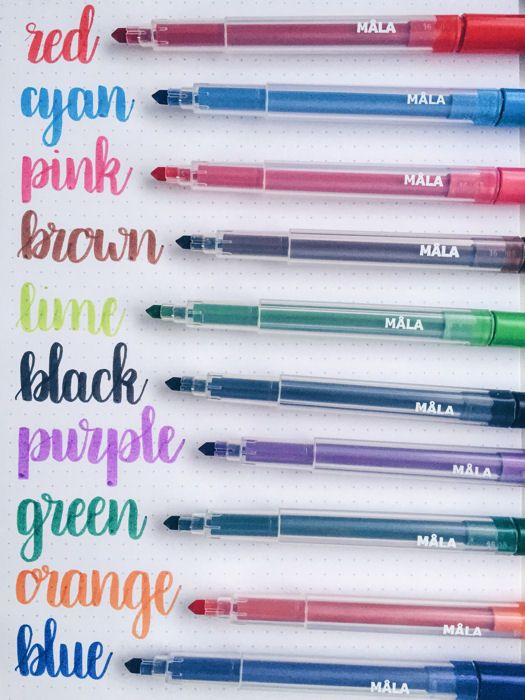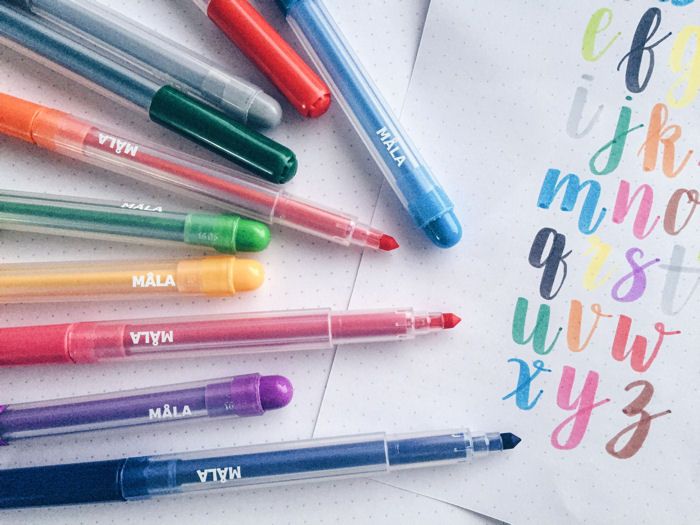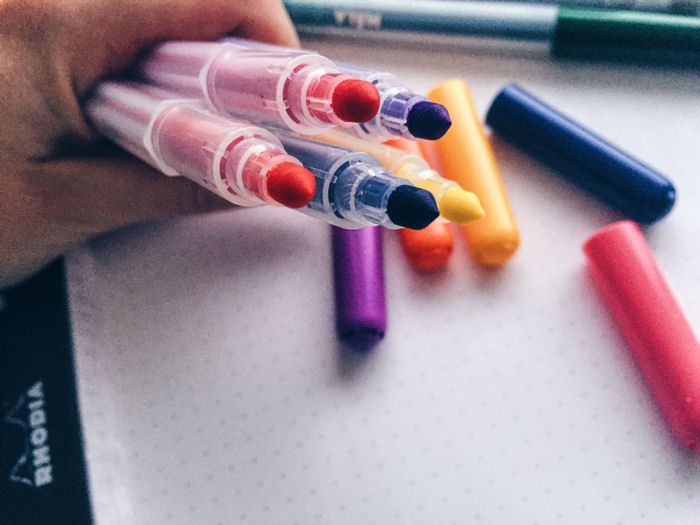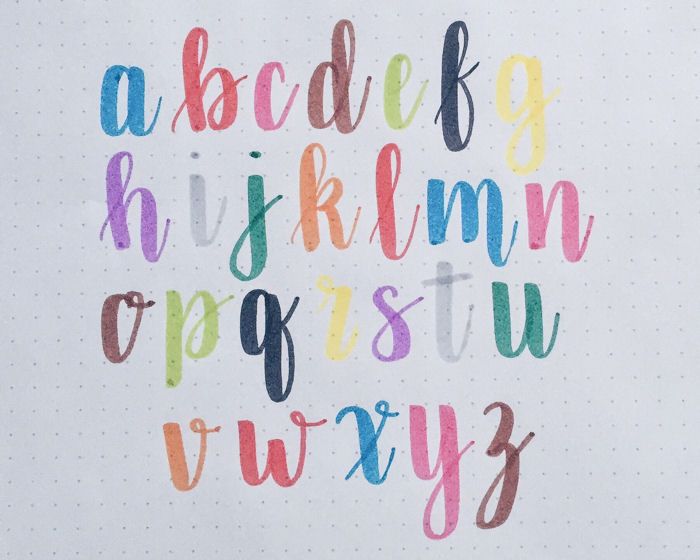 My only gripe is that the grey and yellow pens have much softer tips than the rest of the pack, but at only £2 I'll definitely be repurchasing next time I visit Ikea to see whether that's a problem unique to the pack I purchased.
Overall, I highly recommend these pens to anyone seeking a budget introduction to the world of brush calligraphy.
All images were created using a Rhodia Dotpad*.