Affiliate links are marked with an asterisk. Learn more.

I recently ordered the Iconic Design 100 Stories planner from Sticker Stack (a great stationery retailer in case you've not come across them before); I adore it so much that I figured I share some photographs and discuss what I'm going to use mine for.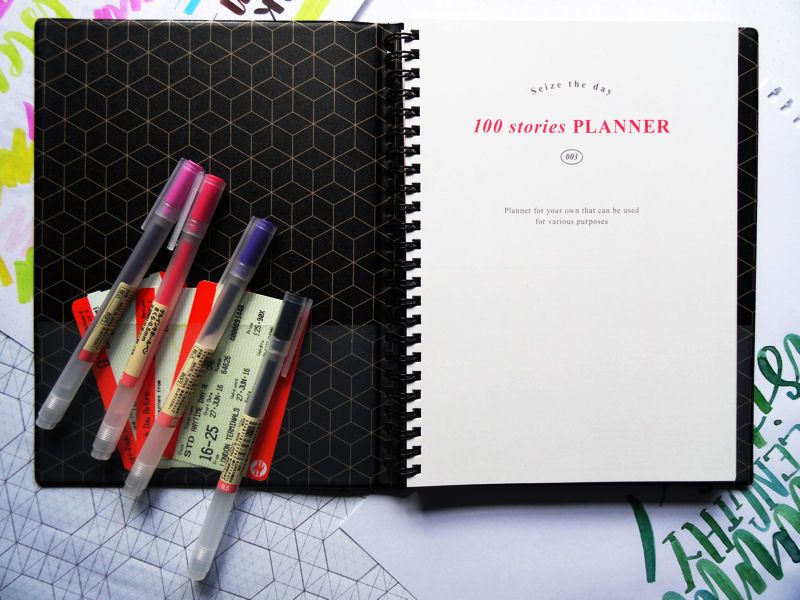 Inside the Iconic 100 Stories Planner
The planner begins with a double page spread conveniently titled '100 stories beginning'; each page provides a blank and squared section. The main bulk of the planner is then split into five with each segment providing space for 100 stories (so that within the whole planner you can actually fit 500 stories!). Each story page has room for four stories with more squared writing space at the bottom; the five segments all finish with a blank 'epilogue' page and there's even some beautifully pink squared note paper at the back.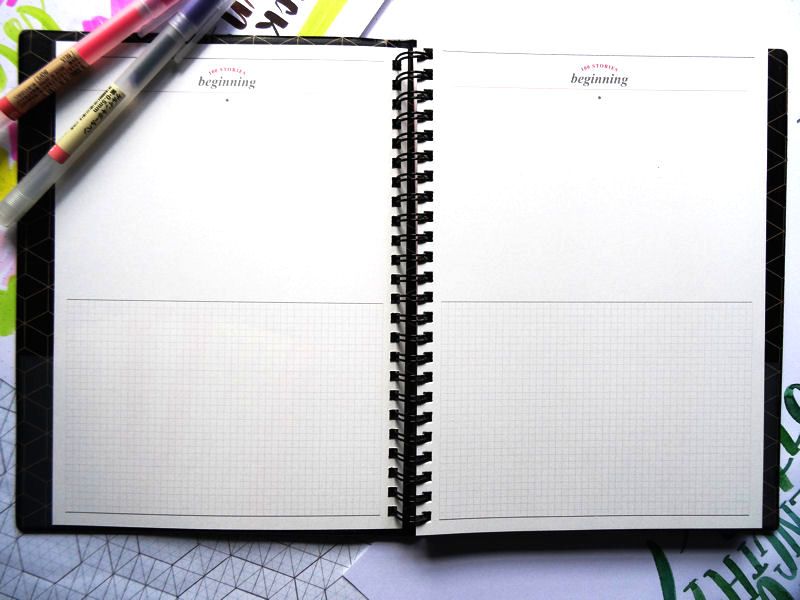 Quality of the Iconic 100 Stories Planner
The planner has a super robust plastic cover with a crosshatched texture. It's not hardback but the plastic is solid enough that you can write inside without having to lean on anything else. The cover also contains substantial plastic pockets that I'm sure I'll be using to stash tickets. The pages are super smooth and I haven't had any issue with ink bleeding through. The only complaint I have is that the smaller embossed lettering on the cover isn't very legible but that's simply aesthetic and overall this is a great quality planner.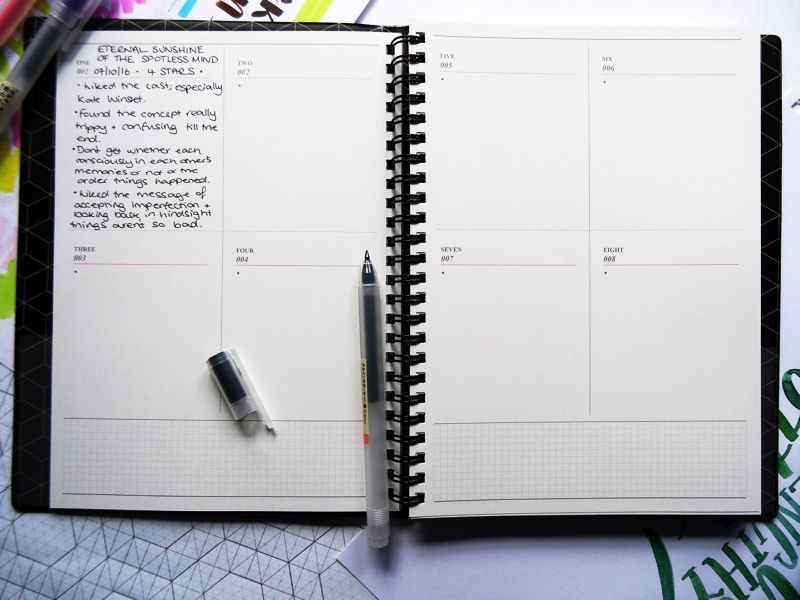 Uses for the Iconic 100 Stories Planner
Although the Iconic 100 Stories Planner could very easily be used for bullet/daily journaling, as a place for special memories or even a collection of photos; I bought mine to keep track of my cinema and theatre-going. I'm one of those people who likes to keep track of every aspect of their lives; I hate finding myself unsure of what I thought of a film or play. I'm also one of those people who write more easily with a pen in hand as opposed to being sat at a computer, so I think this Iconic planner is going to be very useful indeed.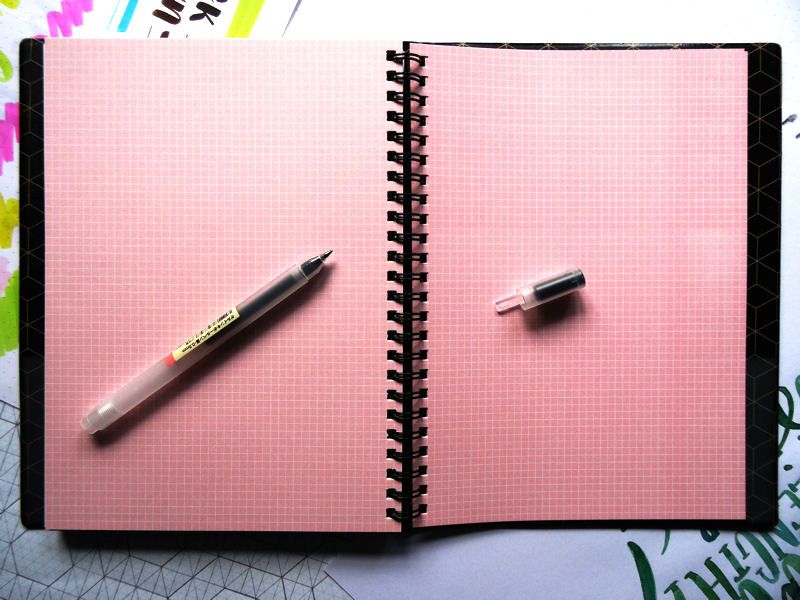 I can't wait to get going with my Iconic 100 Stories Planner, it's a truly innovative, flexible planner that's an absolute joy to write in. I adore it.
I'd love to hear what you'd use the Iconic 100 Stories Planner for!