Affiliate links are marked with an asterisk. Learn more.
I started learning how to brush letter at the start of the year and ever since I've been on the hunt for some affordable brush pens for my practice sessions – WH Smith's Dual Tipped Brush Pens fit the bill perfectly. They're very similar to the Tombow Dual Brush Pens but a lot kinder to one's bank balance!
WH Smith Dual Tipped Brush Pens
The WH Smith Dual Tipped Brush pens come in a pack of 12 assorted colours and currently retail at £12.99; however, they are often on offer – I've managed to buy them at a 50% discount on two separate occasions.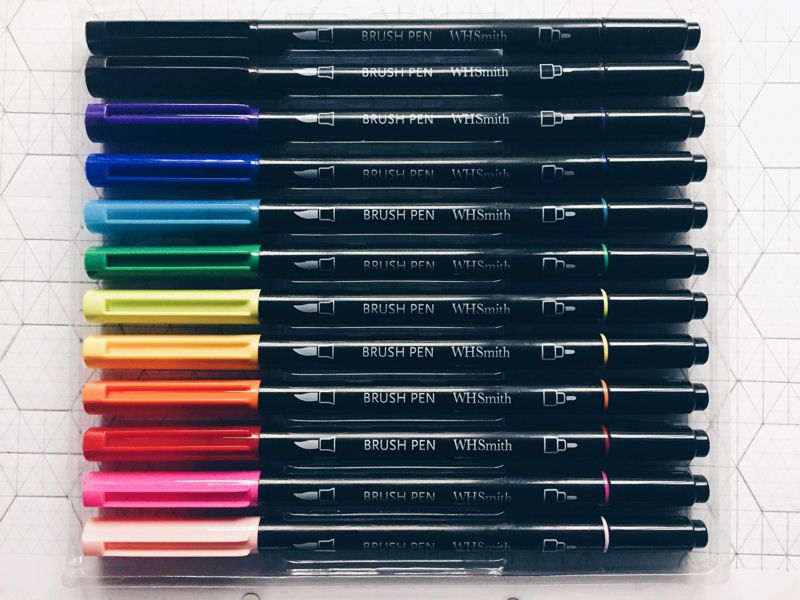 I love that you can get such a variety of colours so cheaply; the colours add a lot of fun and scope to my calligraphy practice. It helps that they're great quality pens too.
Each pen has a brush and a fine tip. I've found the hardness of the brush nib varies a little between colours; while this might be an issue for some, as a beginner I liked that it meant I could figure out whether my calligraphy style is suited to a soft or harder brush without having to buy multiple different types of pens.
The fine nibs are a little more scratchy than their Tombow counterparts but they fulfil their purpose and overall, for the price, these pens are a very decent quality.
I find the brush tips very easy to control, they respond well to different amounts of pressure and don't fray too easily. The ink flows well (even though I store my pens upright) and doesn't bleed through even my cheapest printer paper.
WH Smith Dual Tipped Brush Pen Swatches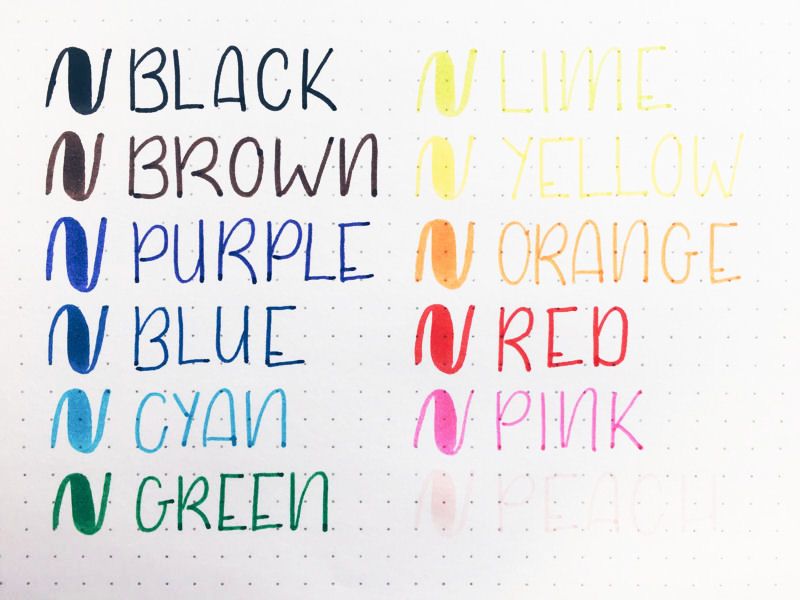 I'm impressed with the depth of colour delivered by these pens; particularly the black which doesn't appear at all translucent. However, the peach is incredibly pale and the purple very similar to the blue – which was a tad disappointing to this purple fiend!
The image above also shows the variation in the brush softness which is mainly visible on the thin strokes – it's not a large difference but is noticeable.
Blending with the WH Smith Dual Tipped Brush Pens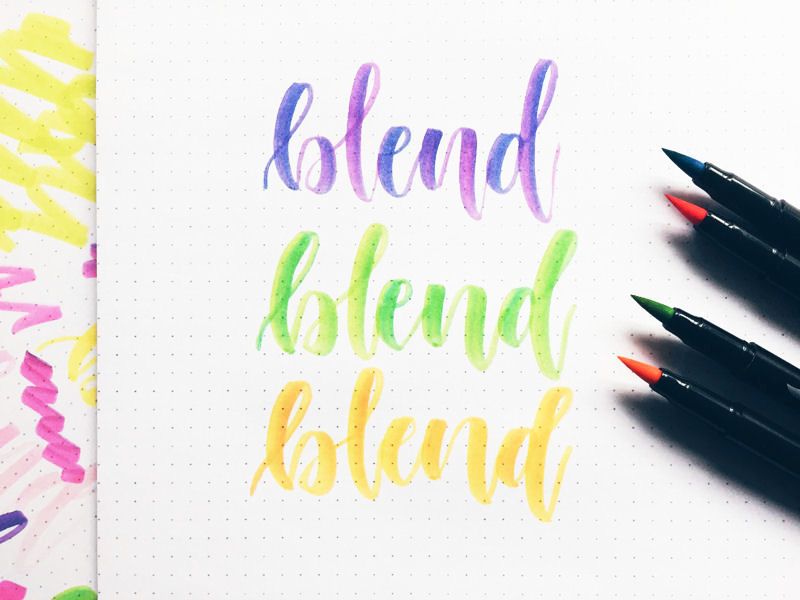 I've found these pens easy to blend, both when I colour directly from one nib to another and using a glossy surface. The brushes self-clean and quickly return to their original colour.
Overall, the WH Smith Dual Tipped Brush Pens are a good quality, affordable option for anyone wanting to get to grips with brush calligraphy.