Affiliate links are marked with an asterisk. Learn more.

I've just returned from treating my dad to a birthday weekend in Edinburgh. Arriving via train at Friday lunch time we had two full and two half days to explore the city's main attractions, its beautiful architecture and to experience its friendly, welcoming vibe before heading back down south. We managed to fit in most of Edinburgh's sites so I thought I'd give you a run down of our itinerary and some information about where we stayed.
Edinburgh Weekend City Break Day One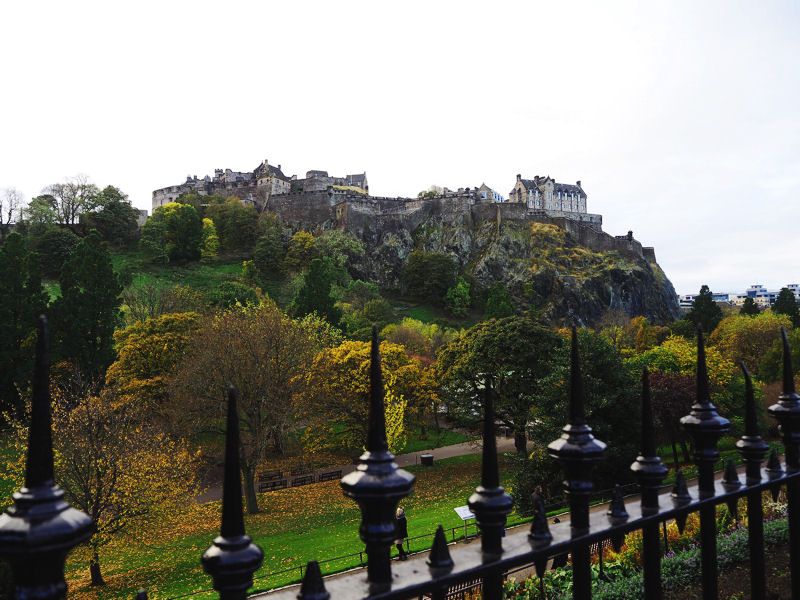 We spent our first half-day wandering around the city getting our bearings, settling into the hotel and napping (because five hours on a train is more exhausting than you'd imagine, even in first class!). From the moment our train pulled in at the foot of the castle's volcanic rock I started to fall in love with this city; it's a wonderful combination of modern city life on a backdrop of plentiful historic architecture. The castle is ever present as you wander the streets and Princes Street Gardens delve into a huge gulf at its feet making it a very unique location.
Edinburgh Weekend City Break Day Two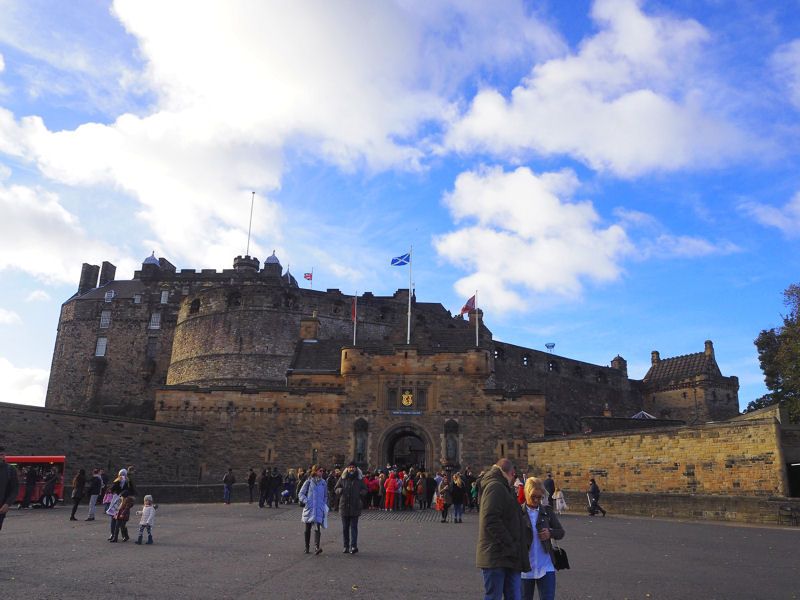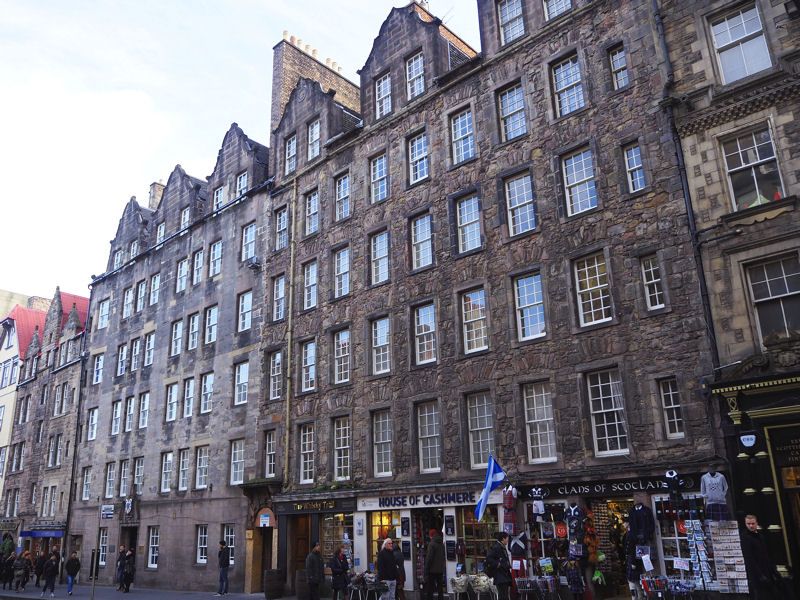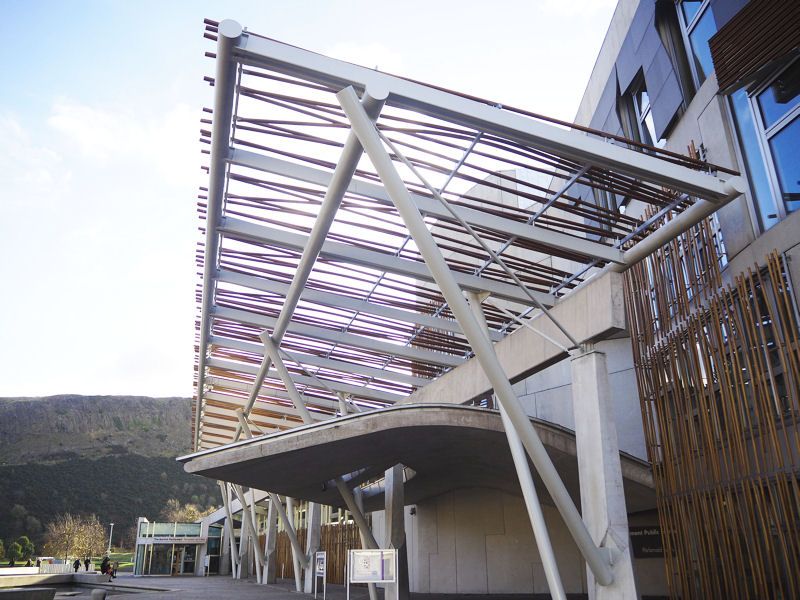 We started the day by purchasing the Edinburgh Bus Tours Royal Ticket from the ticket booth adjacent to Waverly Bridge. We were served by a lovely chap named Alistair whose super smiley demeanour really set the tone for the rest of our stay. If seeing Edinburgh's main tourist attractions is your priority, I highly recommend this ticket; it gives you reduced entry to Edinburgh Castle, Holyrood Palace and The Royal Yacht Britannia as well as unlimited hop-on, hop-off access to Edinburgh Bus Tours routes for 48 hours. It's great value for money and really helps you make the most of your trip.
Edinburgh Castle was first on our agenda for Saturday morning; we spent a solid few hours taking in the views from its multiple vantage points and the many exhibitions it has to offer – including viewing the Scottish Crown Jewels, castle prisons and regimental museums.
Royal Mile is essentially Edinburgh's high street; it runs directly from the castle down to Holyrood Palace and The Scottish Parliament building. We made the approx. thirty minutes walk before having lunch at the Holyrood Palace cafe and then taking in the Palace Tour.
After stopping for a few minutes to snap the (really ugly building) that houses the Scottish Parliament and the views up to Arthur's Seat (an extinct volcano) within Holyrood Park; we hopped on the City Sightseeing Tour bus back to Waverley bridge then swapped onto the Edinburgh Tour and stayed on for the full round trip.
I'm usually all for walking everywhere when exploring a new city but the bus tours were a welcome relief having been on our feet all day and enabled us to get more of a bearing of the city while highlighting the locations of some of the other places we wanted to visit during our stay. Also, driving around the castle at sunset is an image that will stick in my mind for a long time!
Edinburgh Weekend City Break Day Three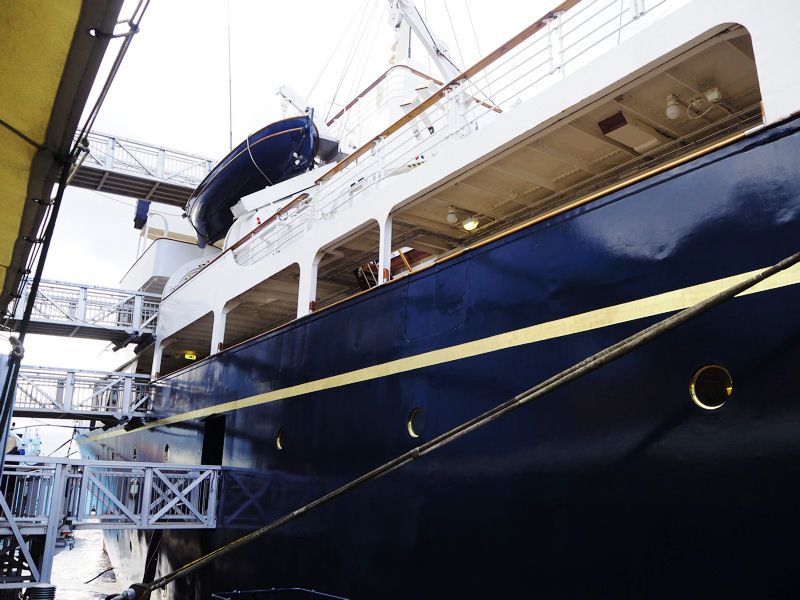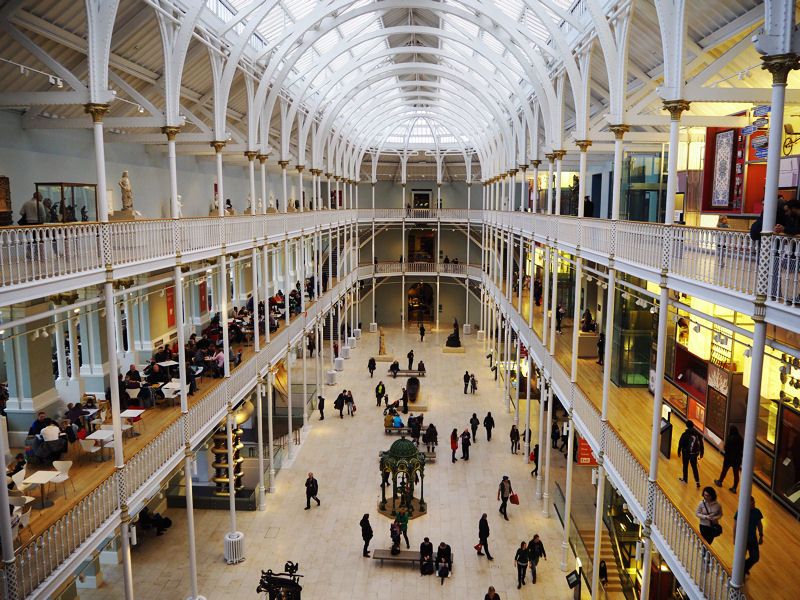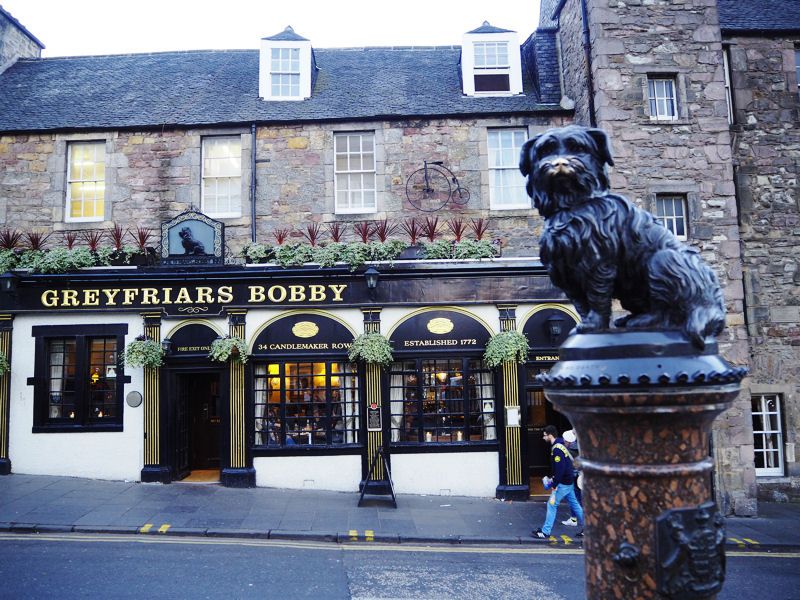 Wanting to get the most out of our Royal Ticket, we took the first Majestic Tour bus of the day out to Edinburgh's Royal Botanic Gardens. It's actually a very short trip meaning we got there before they opened! To keep warm we took a walk around Inverleith Park (directly opposite the gardens) which boasts its own views of Edinburgh's skyline and a model boating lake!
While access to the Botanic Gardens is free, our Royal Ticket got us 2-for-1 entry into the glasshouses which are home to multiple rainforest like micro-climates; we spent around an hour in the gardens before jumping back on the bus to Edinburgh's Ocean Terminal where The Royal Yacht Britannia is moored.
The tour of the yacht is accessible from the very top floor of the shopping centre and more than worth the trip if you have any sort of love for the British royals. I think it might have been the highlight of our trip.  We could have spent hours there but still had more we wanted to see in Edinburgh itself so we hopped back on the Majestic Tour bus back to Waverley bridge where we swapped back onto the Edinburgh tour to take us to The National Museum of Scotland.
I mainly wanted to visit the museum for its architecture but we briefly looked around the science and technology exhibitions before heading to see Greyfriars Bobby – a dog who was immortalised in statue form for his fourteen-year tenure guarding his owner's grave (!). We then headed down to the Grassmarket area where there are some more great views of the castle and the street that inspired Diagon Alley!
It was dusk by that point so we chased a beautiful sunset all the way back to our hotel.
Edinburgh Weekend City Break Day Four
We had around three hours to spare between checking out of our hotel and jumping back on the train so we headed up to Calton Hill where there are multiple infamous monuments and wonderful views over the city and Arthur's Seat. We headed back to the Holyrood Palace cafe for lunch and had one more saunter up Royal Mile before heading back down south and leaving a smidgen of our hearts in Edinburgh!
Edinburgh Hotel: The Principal Edinburgh George Street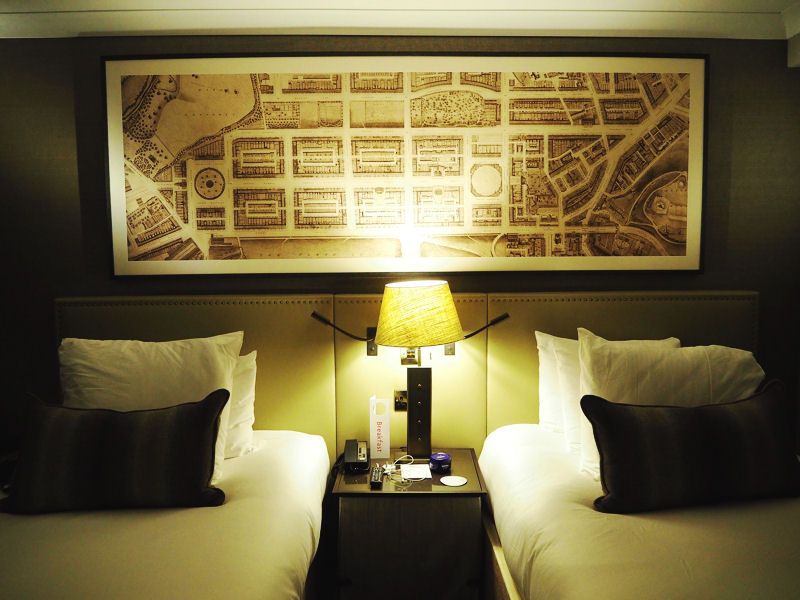 When I first booked this hotel back in September it was called The George Hotel and was positively 4-star. By the time we arrived, it had renamed itself The Principal Edinburgh George Street and some websites were listing it as 5-star, so who knows? I do know that this was my first stay in anything above a 3-star hotel and it's quite clear to me that I'm not cut out for it at all!
Don't get me wrong; the rooms are lovely, it's in a convenient location and the staff always available and willing to help (even if a bit too willing – I like to be left alone) but apart from slightly more ornate room decoration, I'm not exactly sure what I was paying for. Perhaps if we'd eaten in the restaurant or simply spent more time there I'd have a different opinion, but I don't go on holiday to spend time in a hotel!
Overall, we had a really great time and I'm really glad we managed to squeeze in most of Edinburgh's main attractions. If we'd had more time I would have liked to climb up Arthur's Seat because I'm sure the view from the top is breathtaking; it would also have been nice to have the time to explore more of Edinburgh's independent shops and restaurants of which there is a plentiful supply!
I'm going to be going into more detail about some of the attractions/excursions from our Edinburgh city break in future posts, so be sure to keep an eye out for them if you're interested!