Affiliate links are marked with an asterisk. Learn more.
Hiking from Looe to Polperro along the South West Coastal Path was the best thing we did on our recent trip to Cornwall. It's around five and a half miles including a mini mountain, major mountain and a lot of ups and downs in between! Ok so 'mountain' is a bit of an exaggeration but it's quite a challenging walk that took us nearing three hours – definitely not for the faint-hearted! Thankfully the ocean views along the way and arriving in the idyllic fishing village of Polperro make the effort worthwhile.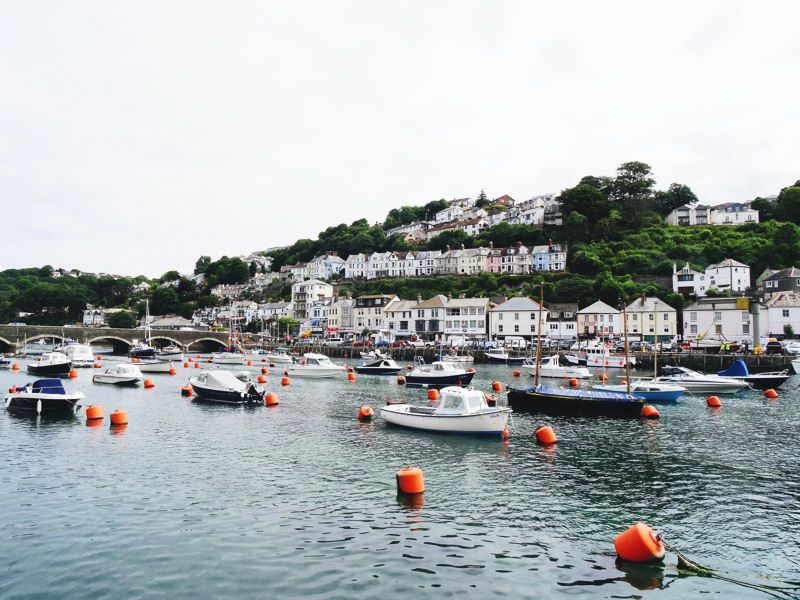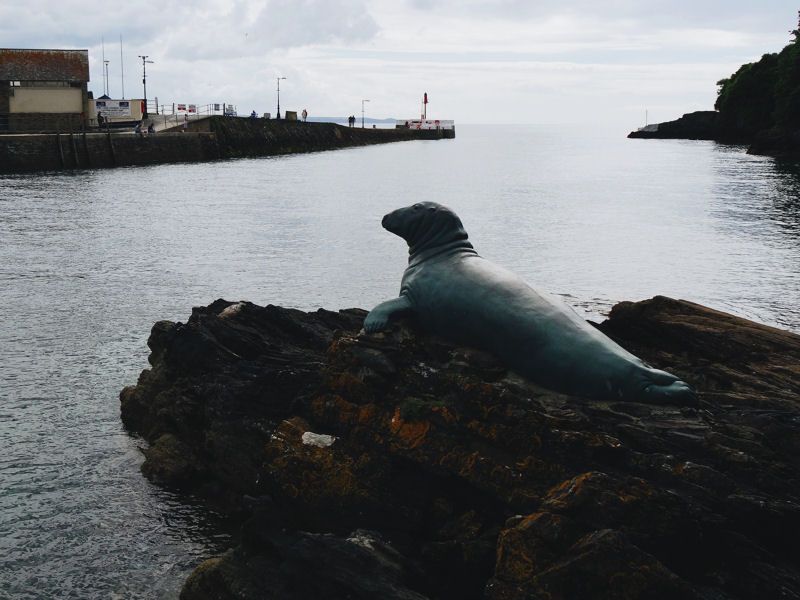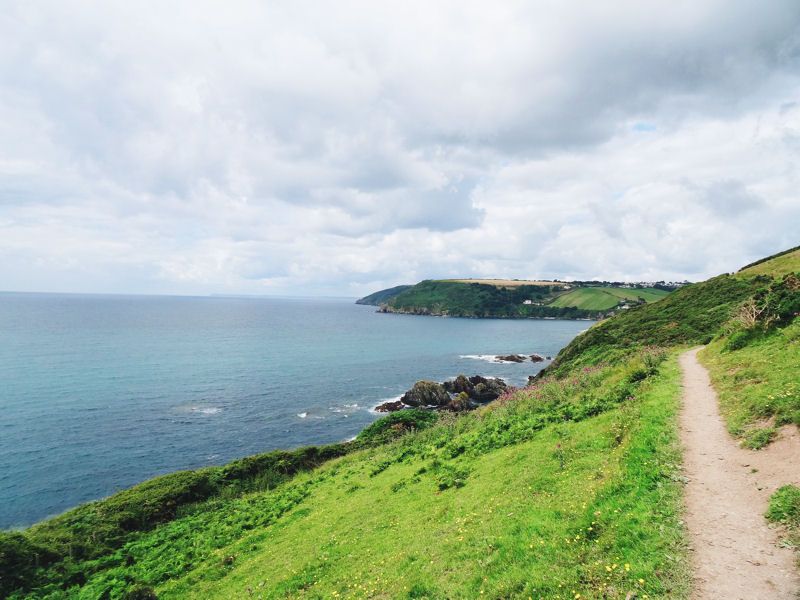 Looe to Talland Bay via Hannafore Point.
Having picked up some supplies to keep us going en-route, we headed off down the west bank of Looe towards Hannafore Point. After no time at all, you come across a statue of Nelson the seal. Nelson was a one-eyed grey seal that hung around Looe harbour for the best part of two decades, so when he died they decided to commemorate him with a life-sized statue – amazing!
On the way to Hannafore Point, the views offer a different perspective of Looe and Looe Island (which the coastal path circles for a good while!). It was fun to watch all the tourist boats out there getting a closer look.
There was a jovial atmosphere along the path. Although the school holidays hadn't yet begun there were plenty of people about wishing each other a cheery hello or providing moral support on the hills! As someone used to holidays in North Wales,  I also couldn't get over how green the sea looks in Cornwall.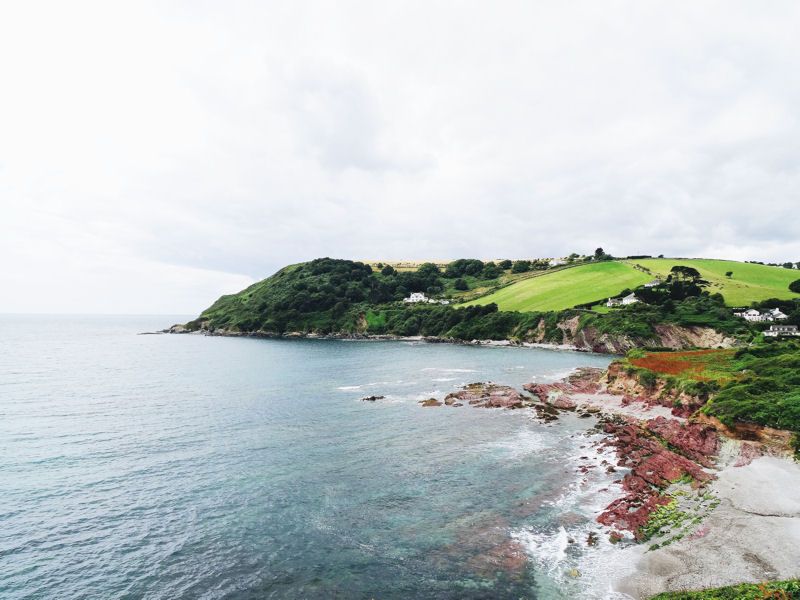 Talland Bay to Polperro
Soon enough we'd reached Talland Bay which is around halfway between Looe and Polperro – it offers a great opportunity to take a break! The coastal path takes you down to beach level where there is a cafe but also plenty of room to enjoy your packed lunch while watching others kayak around the rocks.
I'm super glad we did take a break at that point. After Talland Bay the coastal path is closed so you have to take a diversion up a very steep road/track that's so steep it has signs warning vehicles not to attempt the climb. On the image above you go from sea level right to the top of the biggest bright green field in a single straight line. Yay.
Thankfully after that, it's pretty much downhill all the way to Polperro meaning you can enjoy the views and offer sympathy to those walking the other way!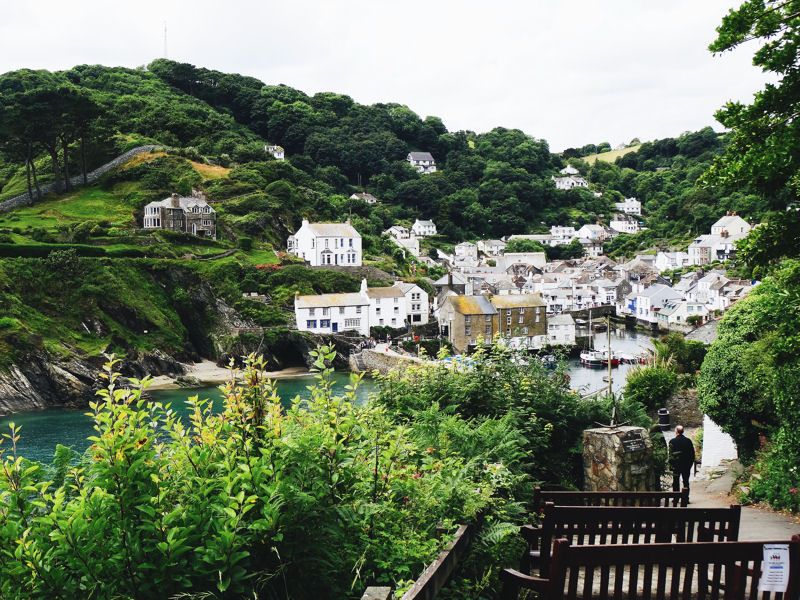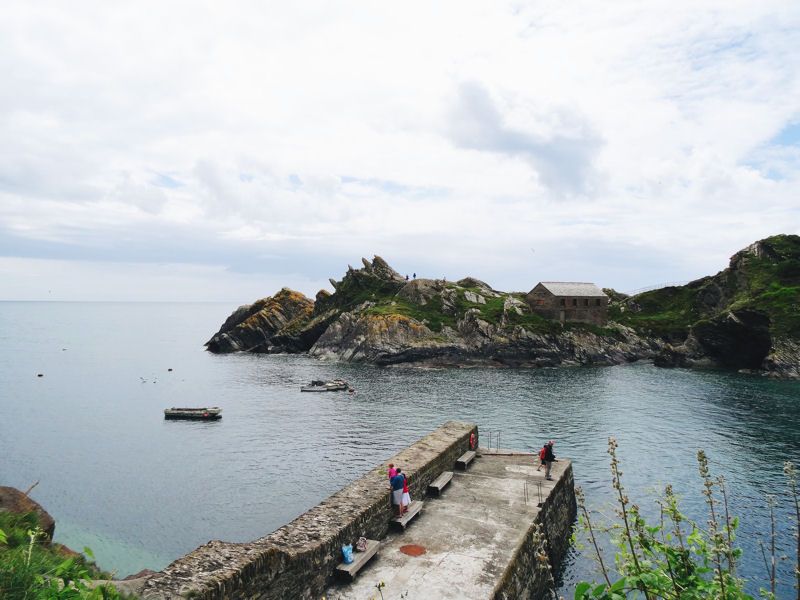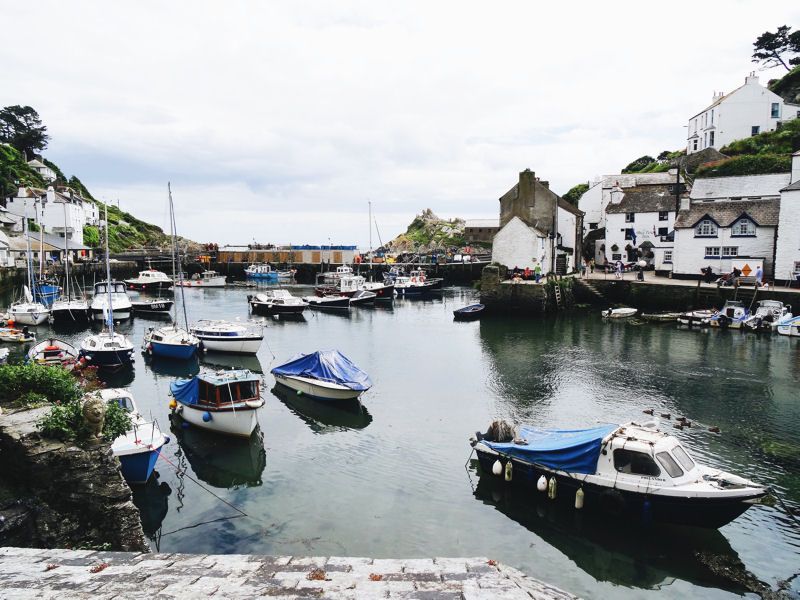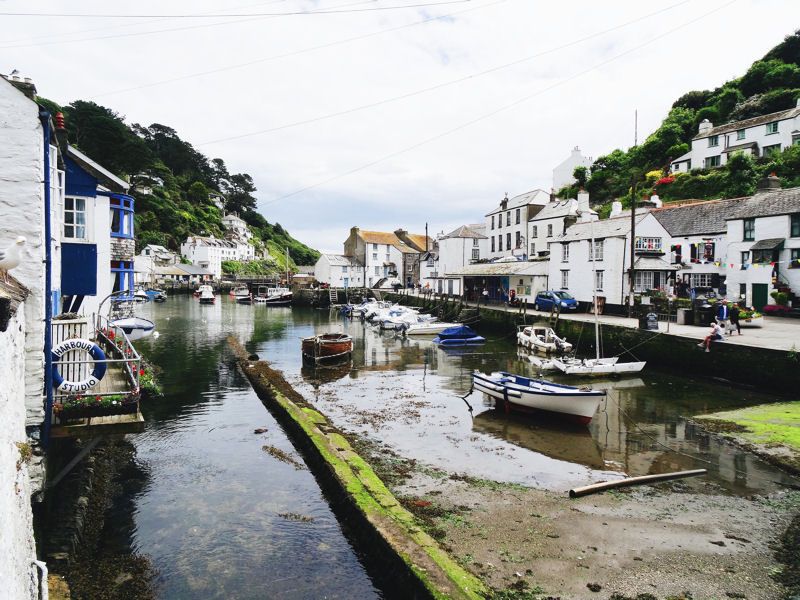 Polperro
Polperro is definitely worth the effort. It's a quaint little place with very few roads, but lots and lots of cottages surrounding the harbour. Boats regularly take tourists out from the jetty where you will find a very vocal, yet warm lady working damn hard to fill all the seats. We didn't take up her offer but sat on the breakwater for a good hour watching the boats go in and out. Peaceful.
For such a small place Polperro has a decent number of eateries (mainly pubs) and tourist shops. In fact, it brands itself as being entirely self-sufficient. We managed to find some awesome homemade Cornish ice-cream down one of the pedestrian streets.
At one point we were considering staying in Polperro for the whole of our trip. While it is a truly stunning place, I think Looe offers a better balance of convenience and beauty.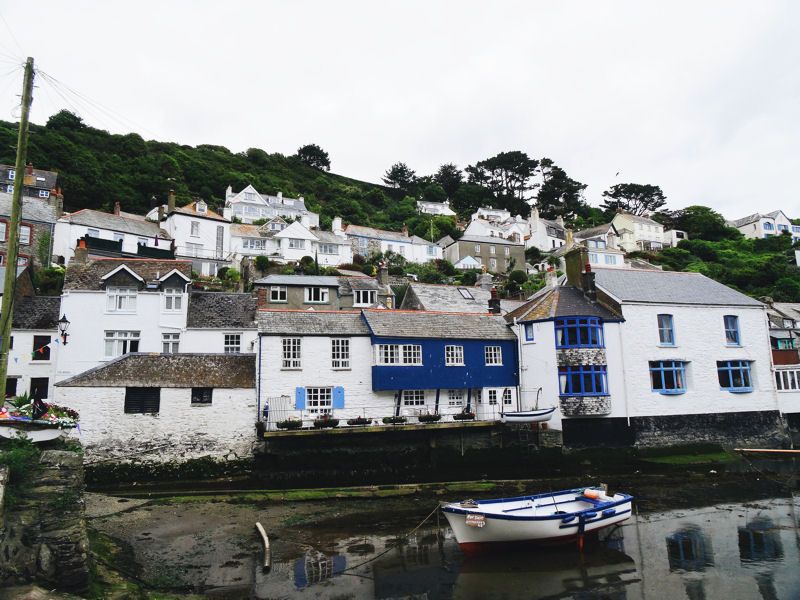 Soon enough it was time for us to make our way up to the car park to catch a bus back to Looe. Much to my amusement, I was the youngest person on board by over three decades, though I'm sure it's more balanced during the actual holidays!
We had a great day, I thoroughly enjoyed the challenge of the walk along the South West Coastal path but highly recommend spending a day in Polperro no matter how you decide to get there.