Affiliate links are marked with an asterisk. Learn more.

So, the Wimbledon ballot wasn't our friend this year and having failed to plan any London accommodation to make queuing a bit easier, I found myself freaking out a few days before the tournament that we wouldn't make it into the grounds at all. Thankfully, Ticketmaster has a daily 'last chance saloon' allocation and we got super, super lucky!
Ticketmaster Wimbledon Tickets
There are two allocations for each day of the tournament: 'returns' – released two days prior to the day of play, they're literally an allocation of tickets returned to the club for resale and could be located anywhere; and 'reserved' – released the day before the day of play, usually near the back of Centre Court or down one end of Court 3. You can buy a maximum of two tickets per household for each day.
We got lucky with the Centre Court returns allocation for the second day of the tournament. Refreshing at bang on 12:00 (when they went on sale) I was shoved through Ticketmaster's annoying captcha picture checks (the oddest asked me to select the 'cat furniture' images, huh?) and saw a 'sorry no tickets available' message multiple times before two tickets popped up. Side note: I also randomly tried to get return tickets for the women's semi finals around 40 minutes after they went on sale. Two immediately popped up but I didn't buy them because I couldn't justify the cost without knowing who would be playing! Moral of the story – keep trying even if it looks like they're sold out.
On the day, you have to take your confirmation email, ID and the card you paid with to gate 4 (it's a different gate for the 'reserved' allocation) where you go through security and wait in a pen 'till a friendly steward comes and escorts you to the ticket office, where your card is quickly checked and the tickets handed over. Then you find out you're sat right behind the Royal Box and proceed to stand in astounded glee next to a pristine Wimbledon flower bed while drinking an overpriced Wimbledon hot chocolate until the grounds are fully opened.
Court 3 – Edmund vs. Ward
Play on the outside courts starts around ninety minutes before the show courts so we decided to head to the unreserved seats on Court 3 where British number two Kyle Edmund was playing his much lower ranked compatriot, Alexander Ward. I really love Court 3, it's where I saw Venus and Serena last year so holds a special place in my heart and being 3/4 unreserved seating is always full of enthusiastic queue-ers. Getting there around thirty minutes before the start of play we got great seats in line with the net and thoroughly enjoyed the first set of the match (which Edmund lost) before heading to Centre Court.
Wimbledon Centre Court
We took to our seats while the stands were still quite empty so that we could munch on our lunch and take some photos to mark the occasion (I am blinking/talking in all of the photos so that was super productive). It soon became clear that we were to be surrounded by debenture holders; they were a very eclectic bunch and all seemed to take great pride in adorning their debenture marked lanyards.
We had a group of corporate guests to our left (they'd clearly been gifted the tickets because they didn't have a clue about tennis) and some Federer superfans to our right. In front was a somewhat elderly man and his trophy wife (who also didn't have a clue about tennis); she kept invading the space of the woman next to her (who was far too British to do anything about her obvious annoyance). Most of them only showed up for the men's matches and even then spent most of the time popping out to buy more Pimms. I have no idea why anyone would pay thousands a year to miss most of the tennis they've paid for – yeah I'm not a fan of the Wimbledon debentures.
The Tennis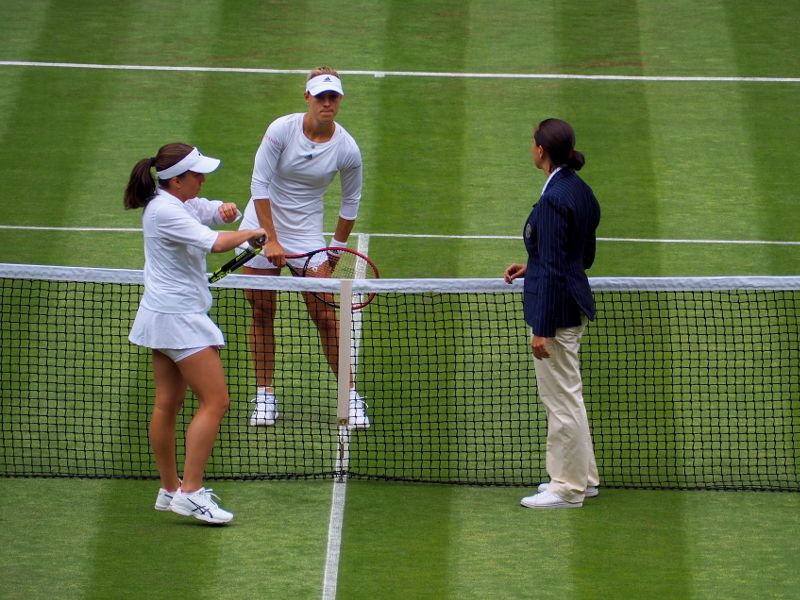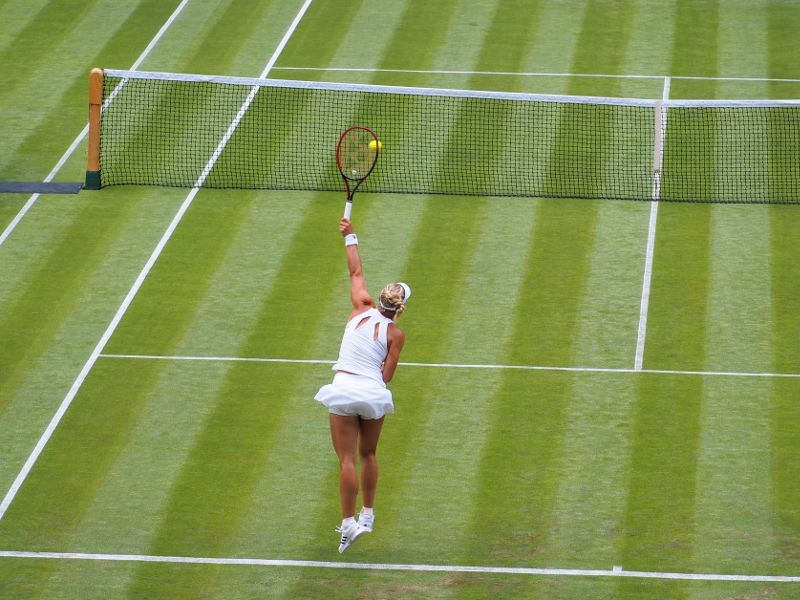 Three matches were scheduled for Centre Court: Kerber vs. Falconi, Djokovic vs. Klizan & Federer vs. Dolgopolov. Kerber/Falconi was a tighter match than the 6 4, 6 4 scoreline suggests but Kerber repeatedly found a way to win on the big points. I saw her first round match in 2016 too and just love the way she's able to retrieve even the lowest of bounces.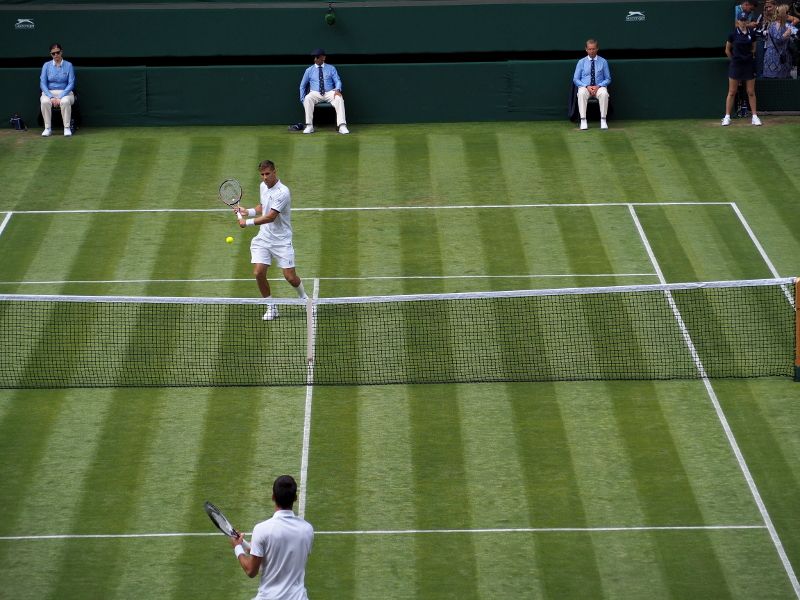 Both the Djokovic and Federer matches were cut short as their opponents retired due to injury after their respective first sets. Klizan's movement was obviously hindered but Dolgopolov kind of just looked like he couldn't be bothered to continue (much to the annoyance of some of the crowd). If I'm honest I wasn't too disappointed. Although it was great to see them both play, I'm not a fan of Djokovic and Federer was having a ridiculously easy time on court which wasn't the most exciting thing to watch.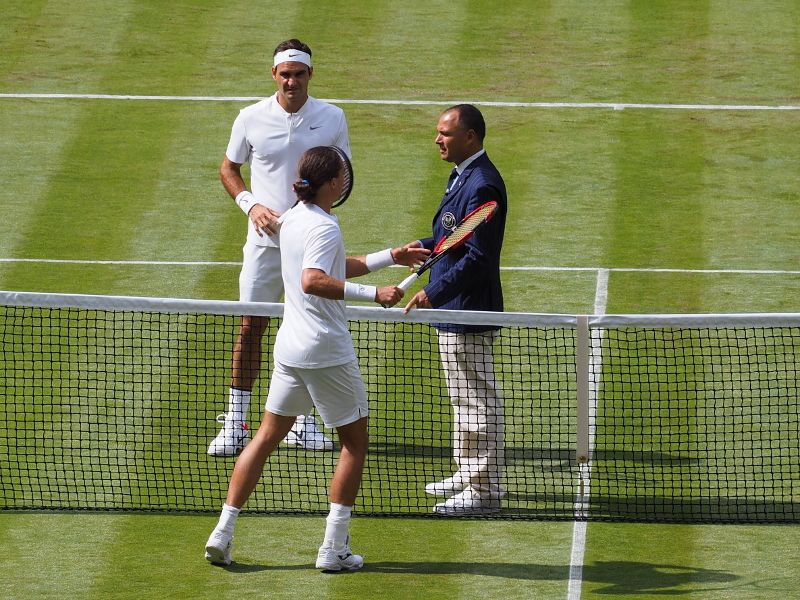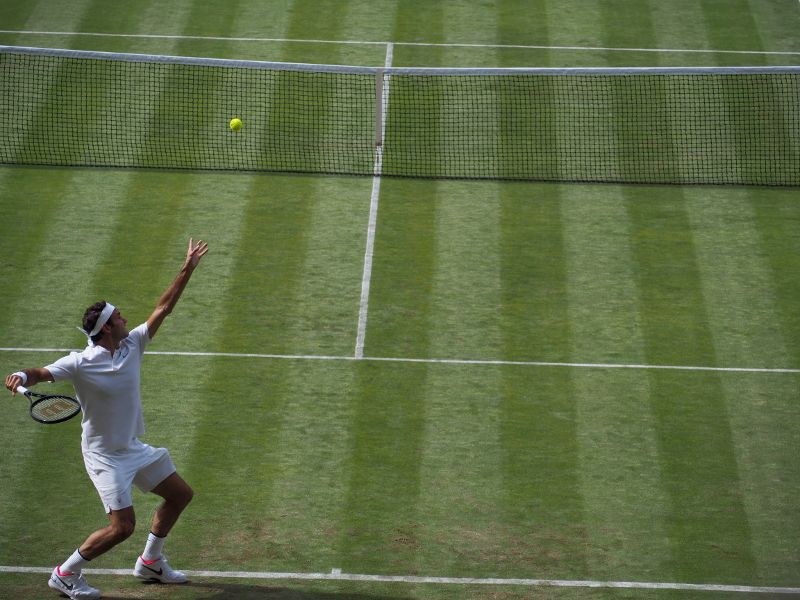 I was, however, very pleased it meant the Wozniacki vs. Babos match got moved to Centre. I love watching Wozniacki play and we were treated to three sets of exciting tennis. Sadly most people, including Stephen Fry, didn't stay to watch. He only took to his Royal Box seat for a sliver of the time the men were on court; Sir Trever McDonald, on the other hand, endured the heat for all of the action. Make of that what you will!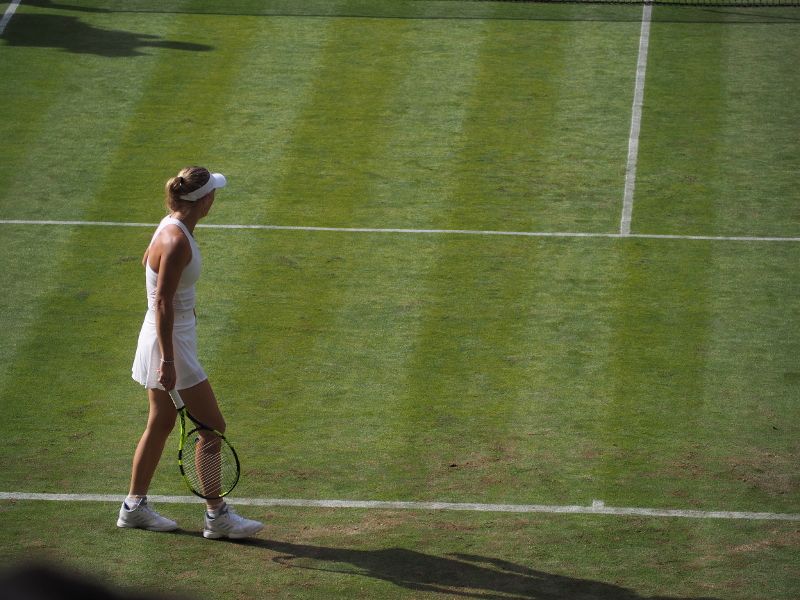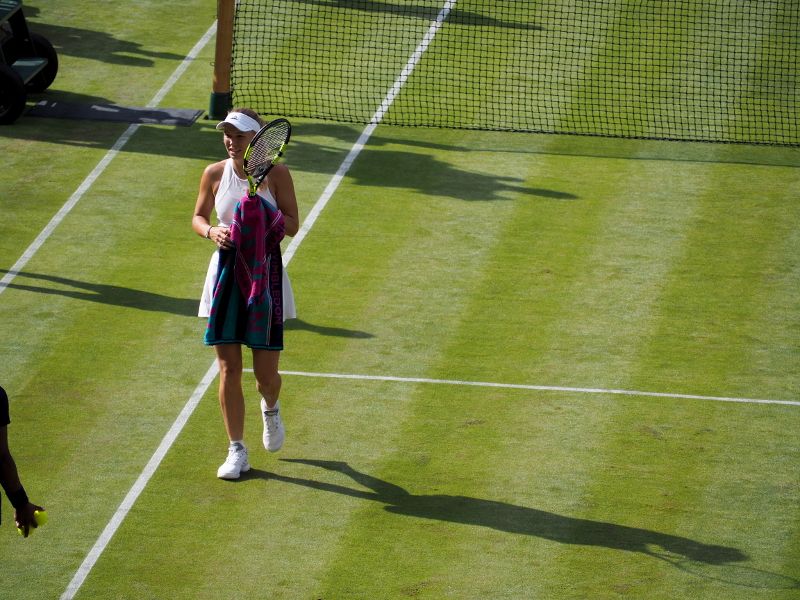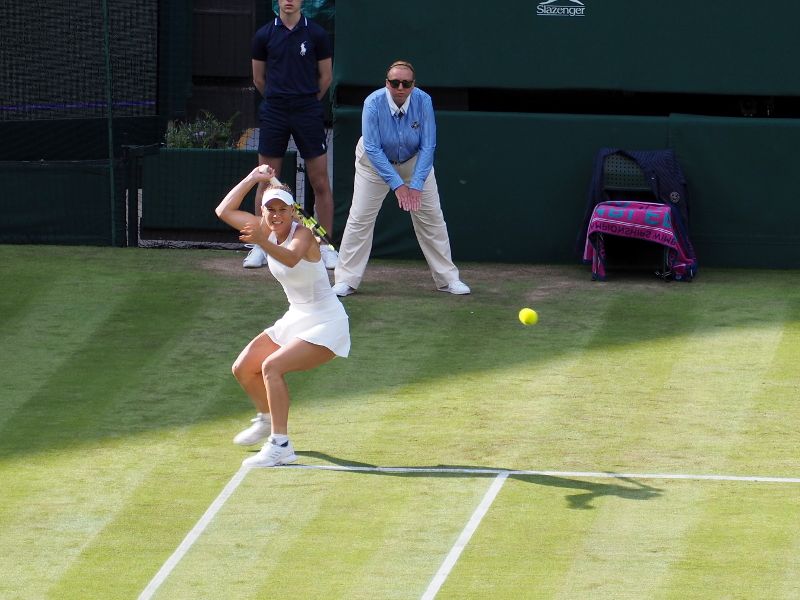 Overall, we had a really great day. Having a seat on Centre Court has been a pipe dream of ours for a while – a definite item ticked off my bucket list. With any luck the ballot or Ticketmaster will allow us to return next year, if not, my willingness to queue goes up every time I exit the grounds. Nothing says British summer like a day at Wimbledon!